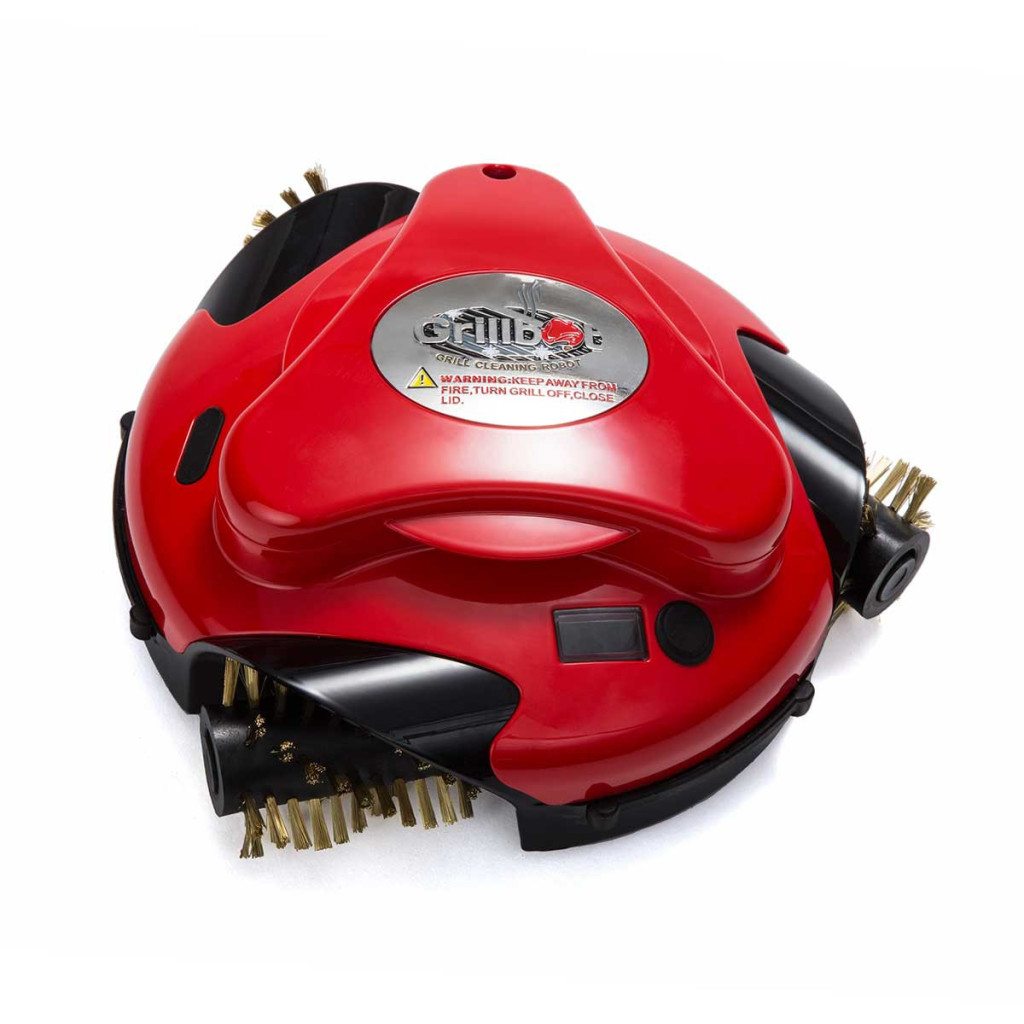 If you are into the whole idea of throwing frequent backyard barbecue parties for your family and friends or just like to churn up some juicy grilled sliders for an occasional quiet weekend lunch, you're probably already aware of the importance of keeping your BBQ setup clean for both safety and hygiene purposes.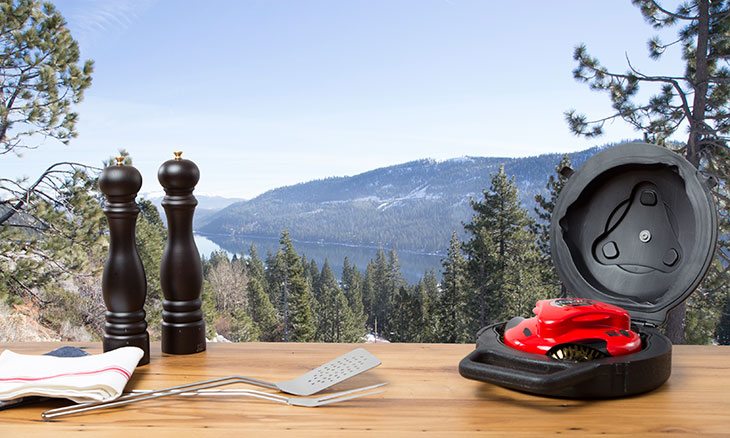 While you can do the spring cleaning of your grill manually on your own once in a blue moon, it is an extremely cumbersome and time-consuming task. To make things easier for you, enter the Grillbot, an ultimate grill cleaning buddy that will do the obnoxious chore for you. Powered by a central processing unit that controls its three electric motors and three wire brushes, the Grillbot is built for optimum performance and efficiency. Great for carrying out regular cleaning of your cooking grate, this uber cool gadget comes equipped with a powerful rechargeable battery as well.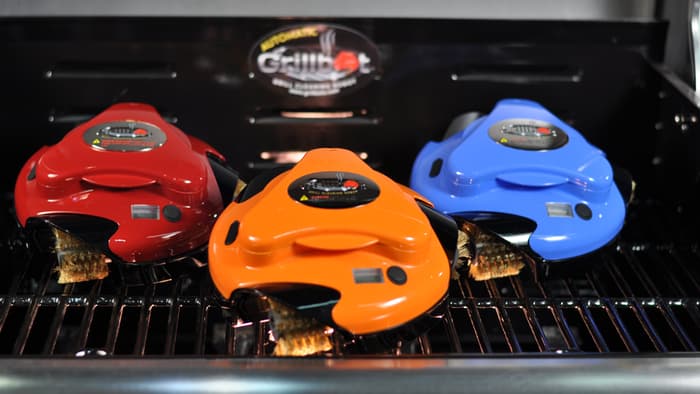 Grillbot Design and Features
With its compact dimensions of around 3″ x 8″ x 8″, the Grillbot is a lightweight and portable piece of equipment for convenient usage. Tagged with a reasonable price tag of around $125, the Grillbot offers four vibrant colors including red, orange, blue and black for you to choose from. It also features a set of three brass wire cleaning brushes, each of which is 2.7 inches long. The brass wires allow thorough cleaning of your grill without causing the bristles to break.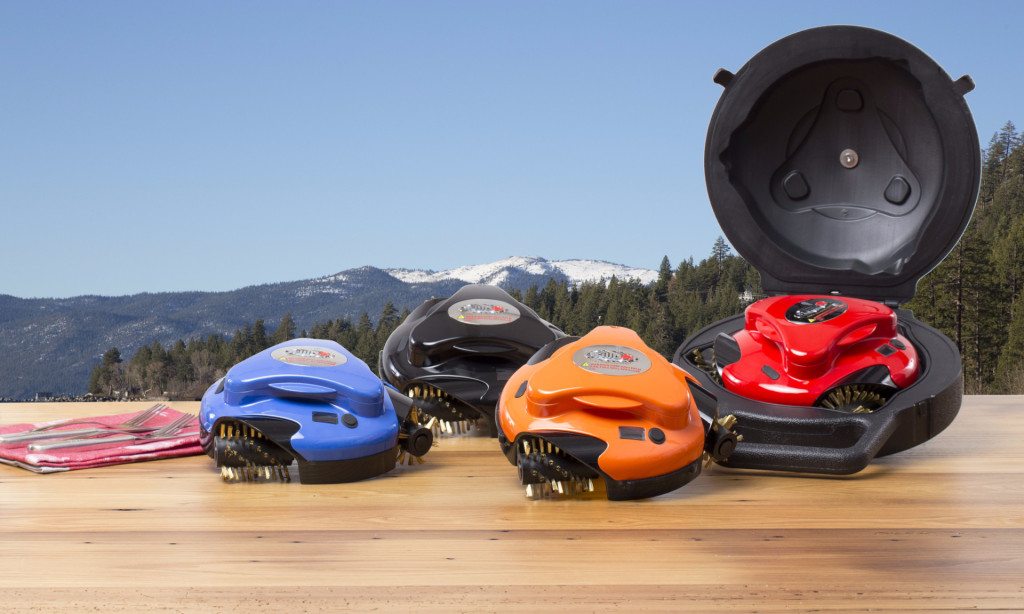 A chunky lithium battery delivers the power to the electric motors and is fitted on the top of the chassis under a triangle shaped handle. General system information such as the remaining battery power and the time selection for cleaning are both displayed on a tiny LCD panel located on one side of the chassis.
For optimum shock absorption and prevention against operational wear and tear, the Grillbot is fitted with three sturdy bumpers along the circumferential edges of its base. In addition to this, both the power switch and port are secured by a rubber covering that ensures long lasting protection against corrosion.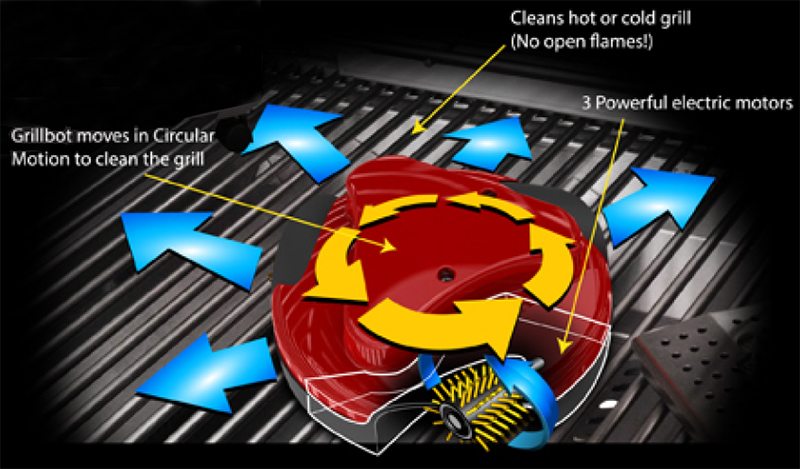 Operation
Given the fact that the brass brushes are dishwasher safe, you can easily clean them up when they become laden with grime and dirt. All you need to do is follow the instructions mentioned in the user's manual. Detach the brushes from the Grillbot's body and toss them into your dishwasher.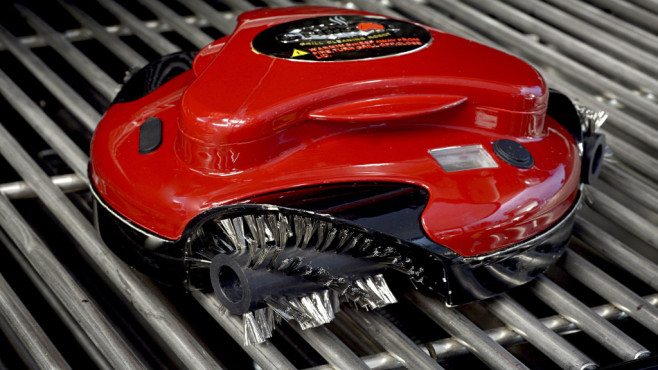 While you can use your Grillbot for cleaning both warm and cold grills, the manufacturer specifically stipulates that the robot should not be used on an open flame or when your grill is above 250-degrees. For increased safety, the Grillbot is equipped with a heat sensor that automatically rings an alarm and shuts down the electric motors immediately when it senses temperatures higher than its normal operational range.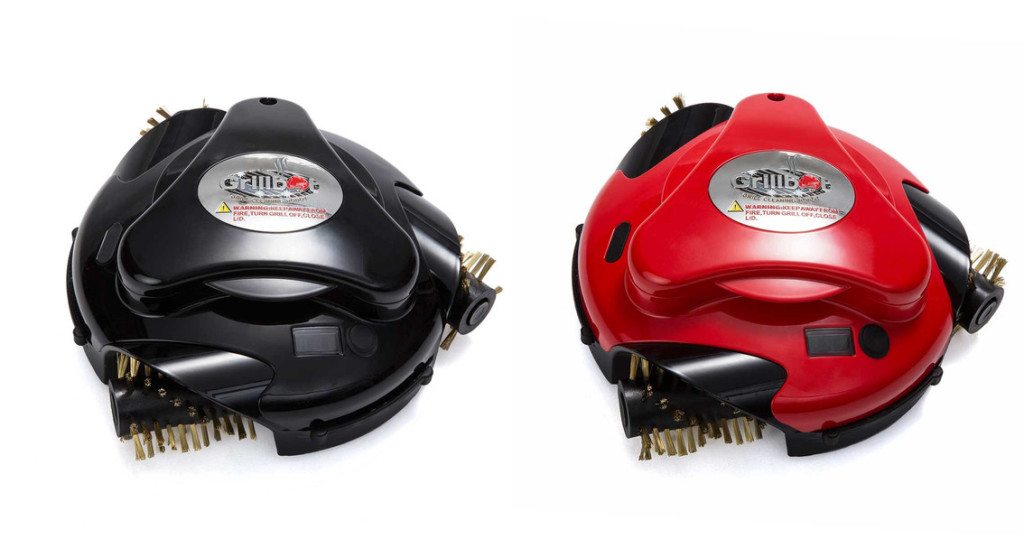 You can select a cleaning time of your preference from within three different preset time spans including 10, 20 or 30 minutes. All you need to do is simply press the start button once, twice or thrice for selecting 10, 20 or 30 minutes of cleaning time respectively, and place the robot on your cooking grate.
It is advised to shut down the lid to ensure that the Grillbot doesn't fall off the grill machine's edges when in use. The Grillbot will automatically sound an alarm that would last for 15 seconds after the cleaning cycle is completed. After doing a full charge of 8-hours before its first use, you only need to charge your Grillbot around 4-hours from the second time onward.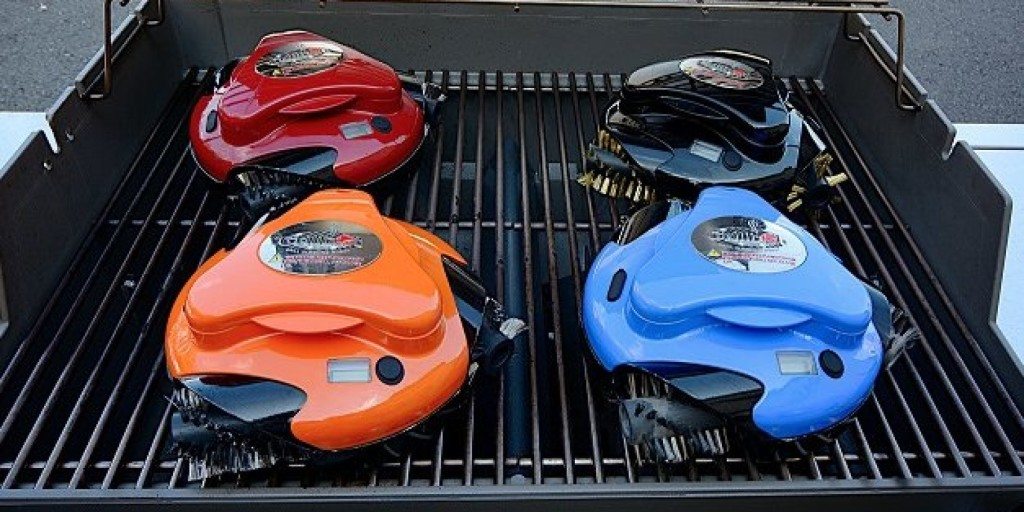 Performance, Efficiency & Testing
When tested on a soiled traditional charcoal grill, the Grillbot exhibited an impressive performance by cleaning off all of the dried barbecue sauce and the remains of chicken breasts and cheeseburgers that were stuck on the grate. By choosing from among the different time spans of 10, 20 or 30 minutes, you can vary the level of cleaning that you wish to achieve. While the 10 minutes cleaning cycle is great for getting rid of fresh stains and superficial dirt and grime, the 20 and 30-minute cycles are highly effective in performing more deep cleaning of your grill.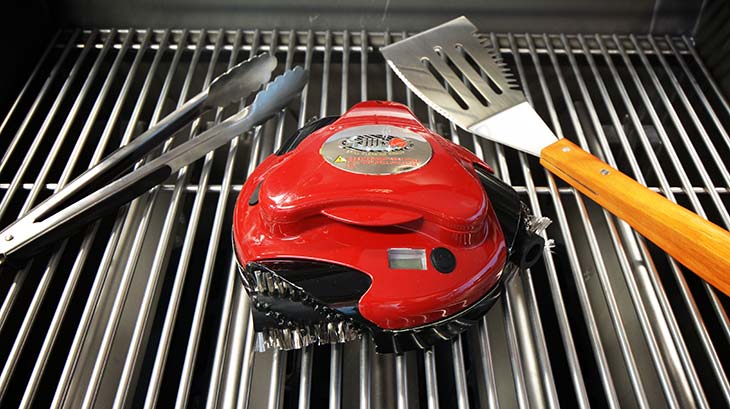 Should you buy it?
The Grillbot is an ideal cleaning appliance for those who like to grill a lot, or simply for those folks who would like to keep their cooking grates spick and span through regular cleaning. Given the ease of use and convenient cleaning of its accessories, the Grillbot is arguably one of the best grill-cleaning robots available on the market in this price range.
Speaking of price, you can pick one up for around $125, or get the bundle including the hard-shell carrying case for around $135. Purchase it here.