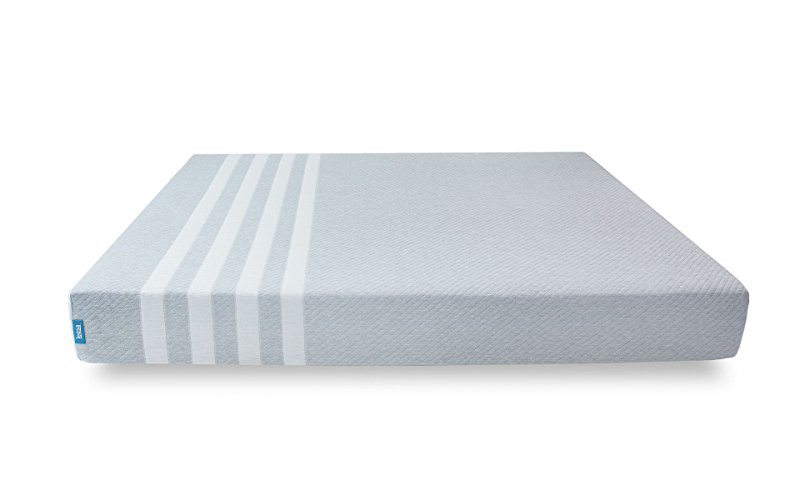 The current market leader that took the bed in the box theme to an entirely new level of awesomeness, Leesa has managed to generate rave reviews on the internet by its thousands of fans from across the country. Along with its incredible build quality and world class comfort, the Leesa mattress also comes with an amazing sleep trial and return policy, both of which help you ascertain whether it is worth the investment or not! We received a king sized version to review, and it didn't disappoint. Read on….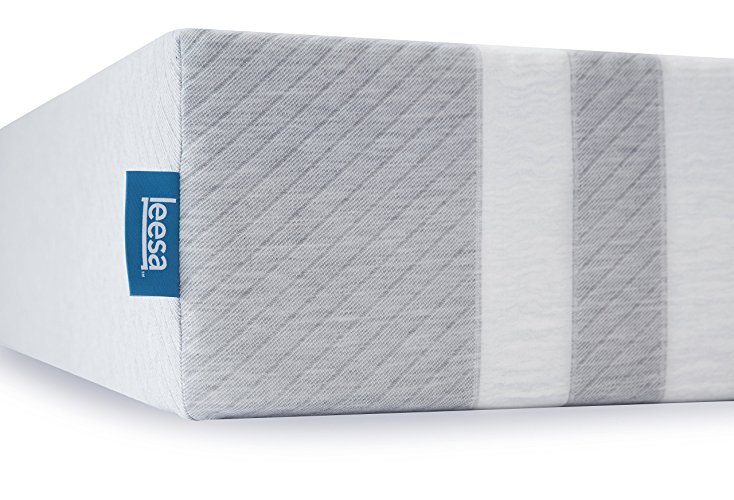 Leesa Mattress Build Quality
When it comes to showcasing the type and quality of materials that the Leesa Mattress company incorporates in constructing its mattresses, Leesa prefers to bare it all and exercise utmost transparency in keeping its consumers well informed. A quick overview of the build type of the Leesa Mattress reveals A foundation layer, which is the base, comprised of a 6-inch layer of high density support foam that offers a kind of foundational support to the mattress from beneath.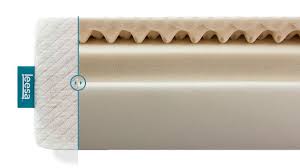 A support layer rests on top of the foundation layer, is around 2-inches deep, and it's made from high quality memory foam for a superlative degree of comfort. And finally a comfort layer rests on top, which is also around 2-inches thick and is made out of Avena Foam, a polyurethane that offers more spring like bounce like latex. This layer also keeps your body cool and comfy all night long. Avena foam is also more durable and resistant to wear and tear as compared to the traditional latex.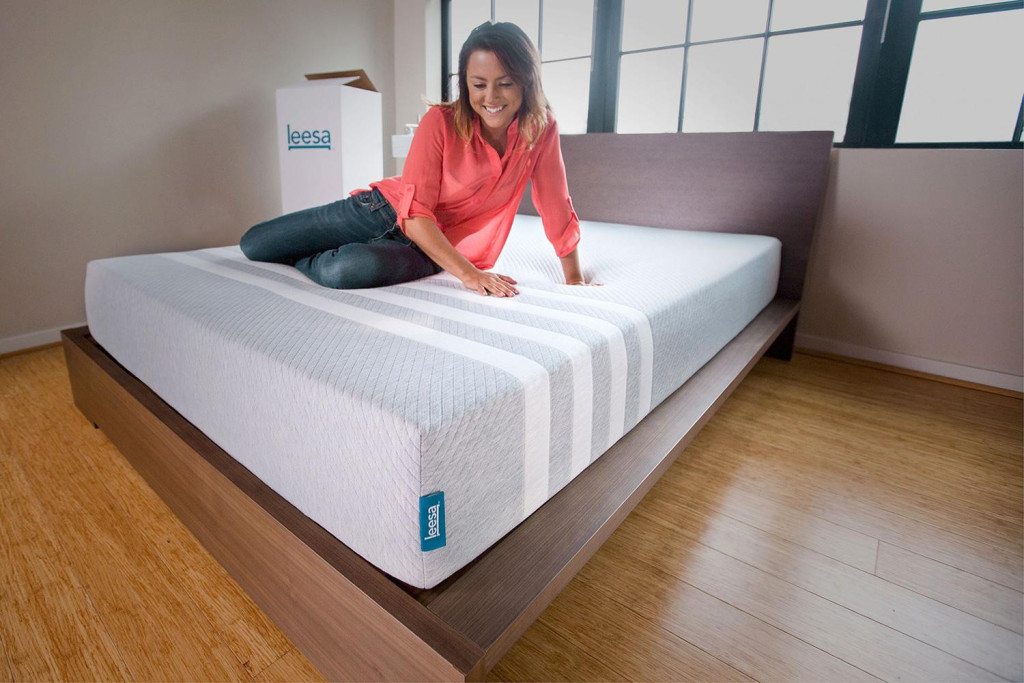 Design and Features
With its three well defined layers of high quality foam materials, the Leesa Mattress offers outstanding comfort and lets you enjoy a restful and sound sleep all night long. Regardless of whether you like to sleep on your stomach, back or side, the Leesa mattress offers maximum support and minimum strain in all sleeping positions.
The cover design of the Leesa Mattress is as appealing as its build quality and other supportive features. While you can easily do without a bed sheet thanks to the stylish design of the mattress, it is a good idea to keep it covered with a spread to protect it against soiling and spillage. Unlike your regular foam mattresses that do not offer any bouncy effect, the Avena foam of the Leesa Mattress facilitates a slight spring action that allows you to twist and turn with ease.
Another nice feature of the Leesa is its ability to keep the temperatures down and allow you to stay cool and sweat-free even in the hottest of summers. This is huge, and while the company slightly understates this feature, it's one of the main selling points of the whole line.  Typically your average foam mattresses traps a lot of heat and makes you sleep in an uncomfortably hot environment. Not the Leesa. The comfort layer's Avena foam material effectively addresses this issue and protects you from this heat give-off, just like its spring and latex counterparts.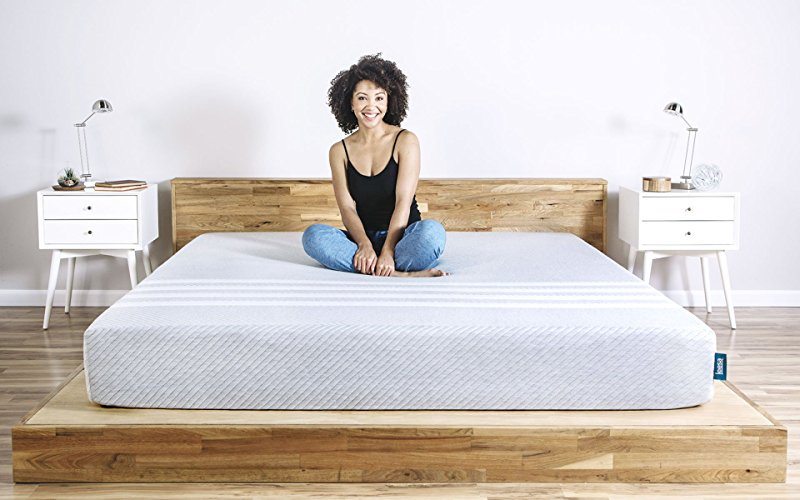 Who is the Leesa For?
Obviously, the first thing on anyone's mind when purchasing a mattress is comfort. Leesa is arguably the most comfortable mattress around, and we're including models and lines from any company and any price range. Sure, a big statement, but this mattress was that impressive. So for those supreme comfort lovers, the Leesa is for you.
Secondly, you want a nice looking, well designed mattress. Leesa is covered with a soft to touch single fabric piece that has a stylish design as well.  If you spend your nights relatively sleepless, the Leesa mattress was made for you. It offers optimum comfort and support in multiple sleep positions, even on the stomach.
For those that can't stand the sweltering and hot discomfort of traditional foam mattresses, the Leesa is the answer. The Avena foam comfort layer ensures that you stay cool all throughout the night, irrespective of the heat outside. And we can tell you from experience that while many manufacturers claim to have this feature, we've only seen a couple of mattresses that actually deliver on this promise, and the Leesa Mattress is one of them. In fact, it does a better job than any of them maintaining a cool temperature all night long.
Finally, if you enjoy a good value, and who doesn't?…the Leesa Mattress was tailor-made for you. Given the fact the Leesa manufactures and delivers its mattresses directly to your doorstep anywhere in the US, this eliminates a major chunk of your spend by knocking out middle distributors, and allows you to enjoy world class quality and comfort at a highly affordable price tag.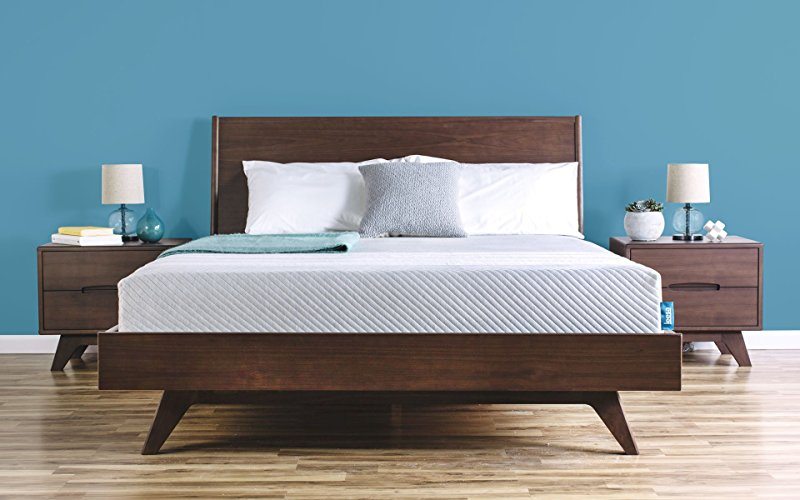 Should You Buy It?
Leesa is a fabulous product that is worth every penny you invest in it. The 100-night sleep trial offered by the company, which allows for a full refund if you're not satisfied, is superb for individuals who are skeptical about the mattress's performance and would prefer experiencing the actual product before making a purchase. Leesa goes one step further and offers a comprehensive 10-year warranty to ensure that your literally 'sleep like a baby'.
The Leesa Mattress comes in all traditional sizes including Twin, Twin XL, Full, Queen, King and California King. They range in price from $450 to around $950, depending on size. Leesa also sells available accessories for your new bed. You can purchase it through several online retailers including Amazon, or through the company here.