Given the modern day lifestyle of our generation that relies heavily on notebooks, Smartphones and tablets for a major chunk of our media consumption, big screen viewing has largely shifted from the conventional TV sets to portable projectors. And this is where the new XGIMI H1 Projector steps in.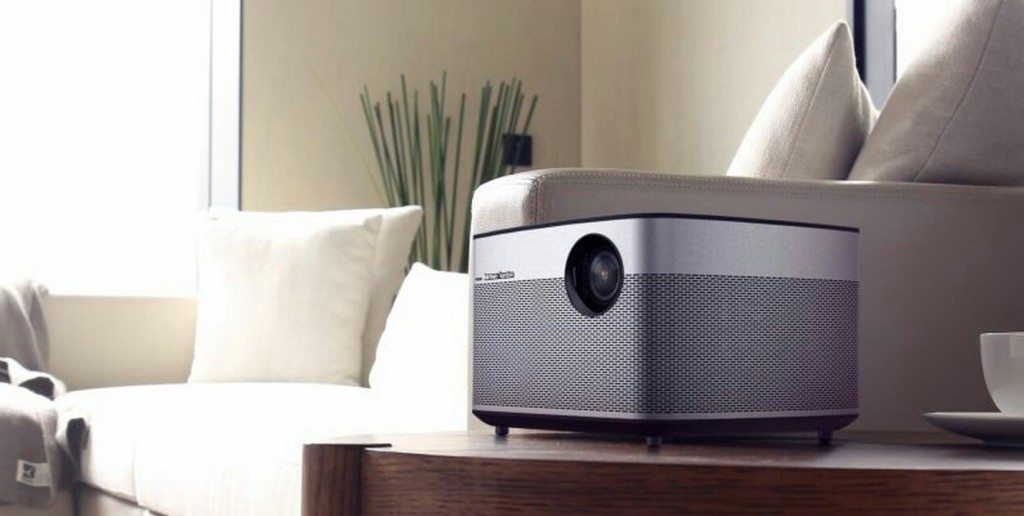 XGIMI H1 Design and Display
The all in one home theater projector, the XGIMI H1, was created by XGIMI and they, in turn partnered with Harman Kardon, to produce the audio components of this device.  In short, the H1 is essentially a portable 300-inch projector and Bluetooth speaker system in one that produces huge vivid imaging and true stereophonic sound.
The one thing that bothers most while handling a full-fledged projector tool is the fact that it takes a lot of time and effort in aligning the picture at the right angle. However, with its 300-inches of screen size and automatic key frame adjustment, the XGIMI H1 makes clear and crisp image and video projection a piece of cake, not to mention its really compact size that makes it super easy to work with.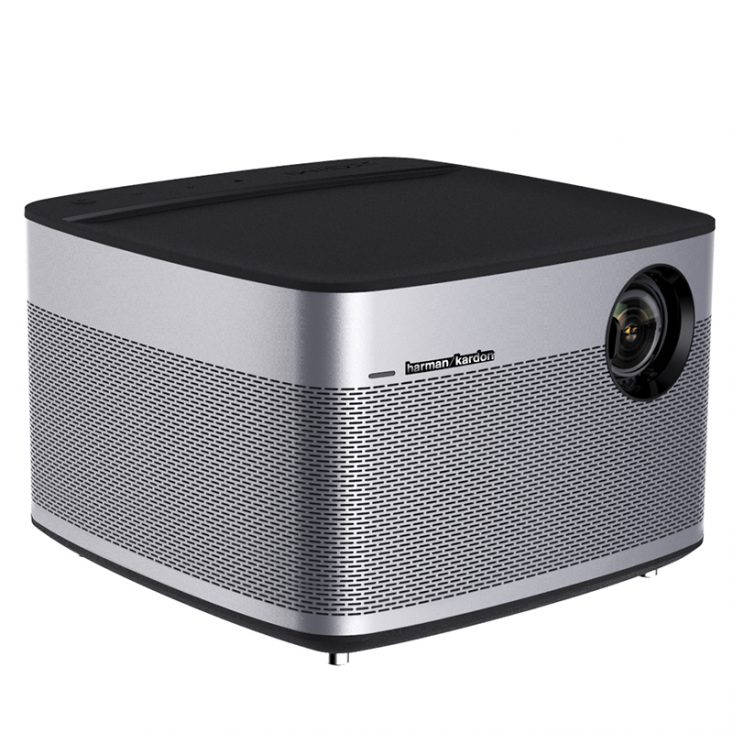 In terms of the projection quality, the XGIMI H1 produces vibrant and clear pictures with impressive contrast and brightness for the sake of clarity of viewing. While the H1's 900 ANSI lumens are pretty effective in dark rooms with minimum ambient light, its projection skills are largely comparable to the conventional home theater projectors that are likely to dent a hole in your pocket. Simply adjusting the H1 at the right angle and height from the projection surface will produce a stellar viewing area.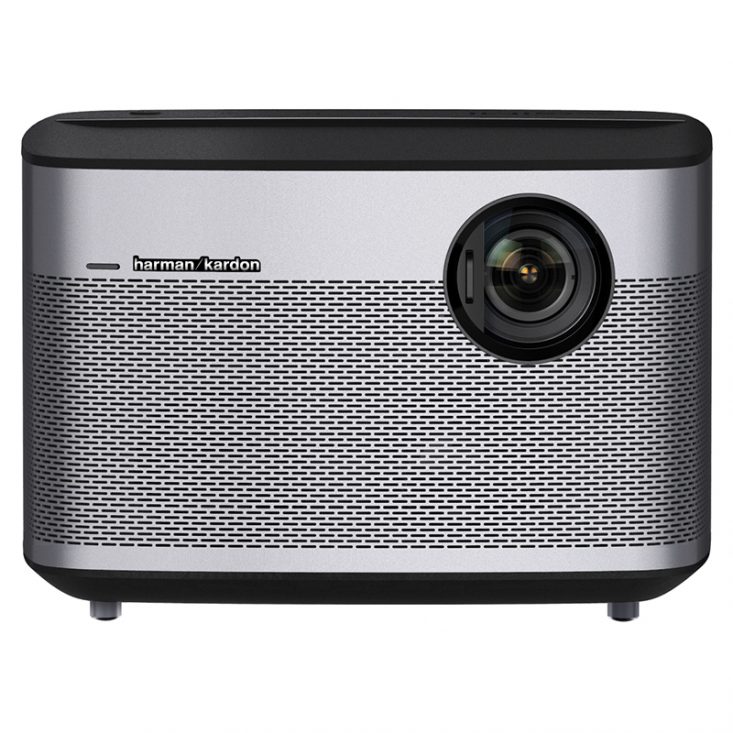 Sound Quality
Another key concern of most users is the audio quality of the projected videos, an issue that is impressively addressed by the XGIMI H1. Apart from functioning as a full-fledged projector, the XGIMI H1 can also be employed as a standalone speaker for your regular media output requirements.
Taking its cue from the design of the Sonos Play 1, the XGIMI H1 operates on an audio system, courtesy the Harmon Kardon brand name. Extending across two thirds of the height of the actual projector machine, the speaker grill looks both elegant and chic and is seamlessly blendable with its surrounding décor.
The rich dialogue and crisp music playback is one of the most spectacular features of the XGIMI H1 that never once fails to please in terms of its terrific audio quality. It not only stands a notch above your conventional built in projector speakers that are far more expensive in comparison, but also works fabulously as a standalone Bluetooth speaker that can be easily tethered to and synced with your Smartphone device for an ultimate audio experience.
Regardless of whether you want to watch a movie on your projector screen or experience the sublime nuances of trance and psychedelic rock on your mobile phone, the XGIMI H1 is the perfect device to take you where you want to be.
 
Android Ready
While your typical run of the mill projector systems are designed to merely support the output of data for large screen viewing with the help of connecting cables, the XGIMI H1 brings in a major breakthrough in the world of home theater projection with its full fledged operating system powered by Android.
The 3 GB RAM and the Android based processor allow you to access web based apps such as Plex and Netflix on your XGIMI H1 as well. Complete with a Gaming and motion controller/Bluetooth remote, the XGIMI provides a rich audio visual experience with a user friendly interface.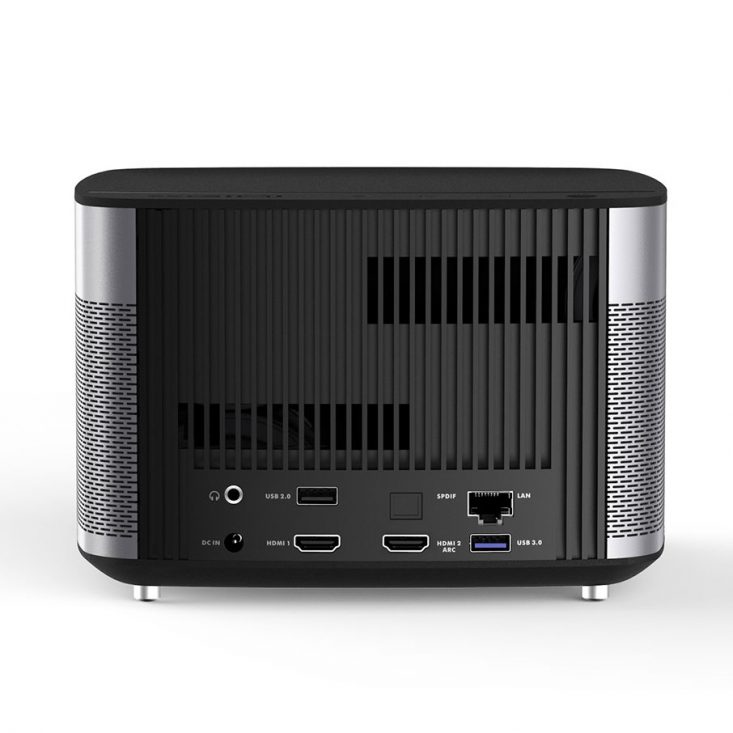 Among other standard features offered by the XGIMI H1, there is an Ethernet port, a USB 3.0 port, a USB 2.0 port and two HDMI ports that provide plenty of choices for connection to other devices. However, the built in Wi-Fi allows you direct access of web based media content without having to take the external support of any other input devices used on standard home theater projection systems.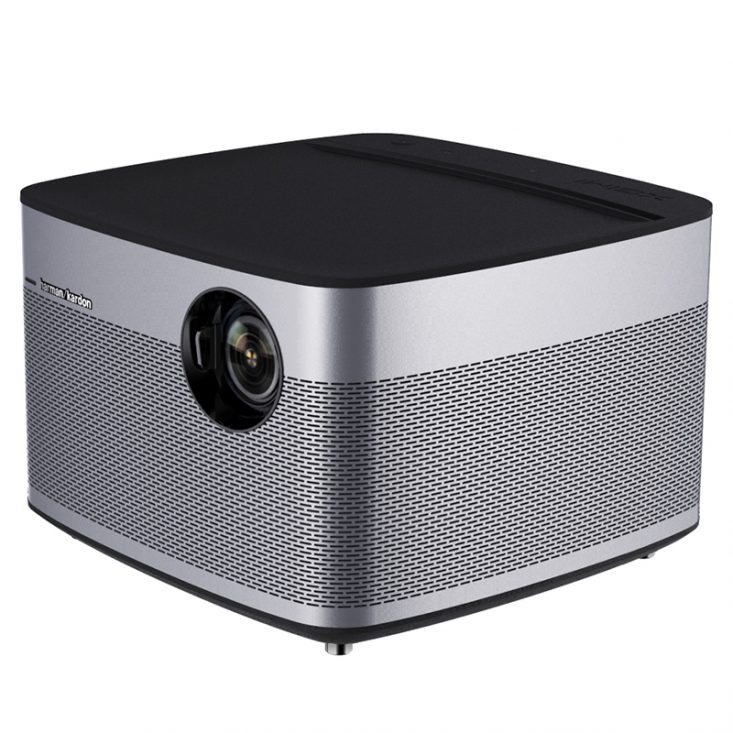 Should You Buy It?
The really compact size of your XGIMI H1 makes it travel friendly and allows you to carry it with you, even for a fun filled camp site movie theater on the go. The sharp picture definition, the impressive sound quality, the Android support and the built in Wi-Fi are some of the most attractive features that one can find in a portable home theater projection in any given price range. The XGIMI H1 is a must-buy for individuals who would like to level up their media experience, without having to shell out major bucks.
You can purchase the XGIMI H1 for right under $1000. For more info, visit XGIMI's website here.