Most of us are at our desks a long, long time during the day…and at night. If you're like us, this can be in access of 8 hours every single day. Compare this to the hours of the night that we sleep. It's at least about the same, right? Now people have no problem spending thousands of dollars on a nice bed because it's important. The better you sleep, the better you feel. But what about during the day time. Don't you think some problems can arise with improper posture while sitting at a desk all day? You'd be right.
So why not invest in a nice desk to facilitate wellness 24 hours a day? Gaming desks, in particular, are very popular these days. The designer of the first class lounge at London's Heathrow airport terminal 5, John Tomalin-Reeves, recently created a high-tech and modernized desk called Aerodesk, and it aims to do exactly what those Temper-Pedics do for you at night, during the day…only with a little more fashionable sense.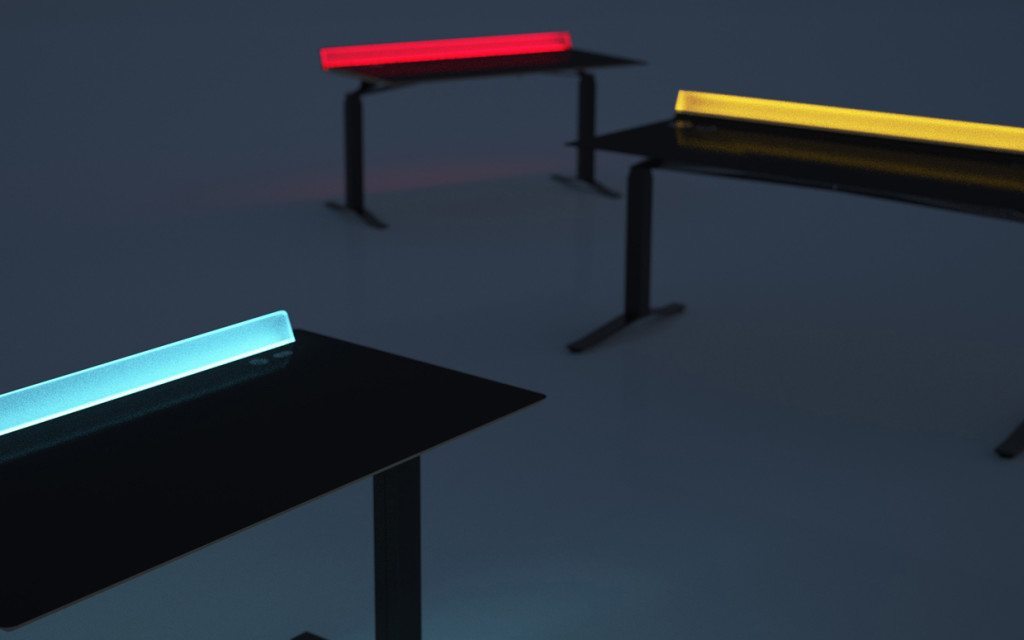 Aerodesk Explained
Aerodesk is a multi-functional desk that has hydraulic legs which helps raise and lower down its legs by only the press of a button. With this control, you can adjust the table's height according to your preference. Experts suggest that when you stand 3-hours a day, that's the equivalent to the calorie burn you expend running 10 marathons a year. Pretty amazing, huh? Aerodesk not only helps you maintain correct posture, but it also helps you burn a little more calories throughout the day by standing.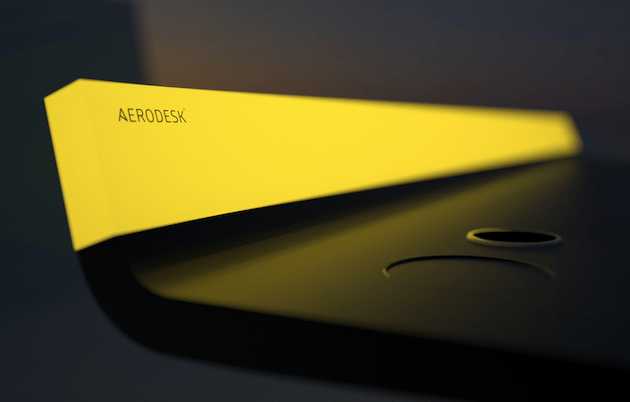 Aerodesk Features
Aerodesk also has an LED light bar, which can be adjusted according to your mood. The LED light bar emulates natural light, or it can create a glowing environment that can enhance your mood.
Aerodesk aims to transform the way we look at office furniture, specifically the desk. Other unique feature of the Aerodesk include a Qi charger, bluetooth speaker, USB port and built-in sockets for additional wires. Tomalin-Reeves improved the product by adding features that are not available on other desks and said that he's interested in de-ionizing the air around the desk to make it act like an air-purifier. His goal is to create a desk that is not boring but rather, useful.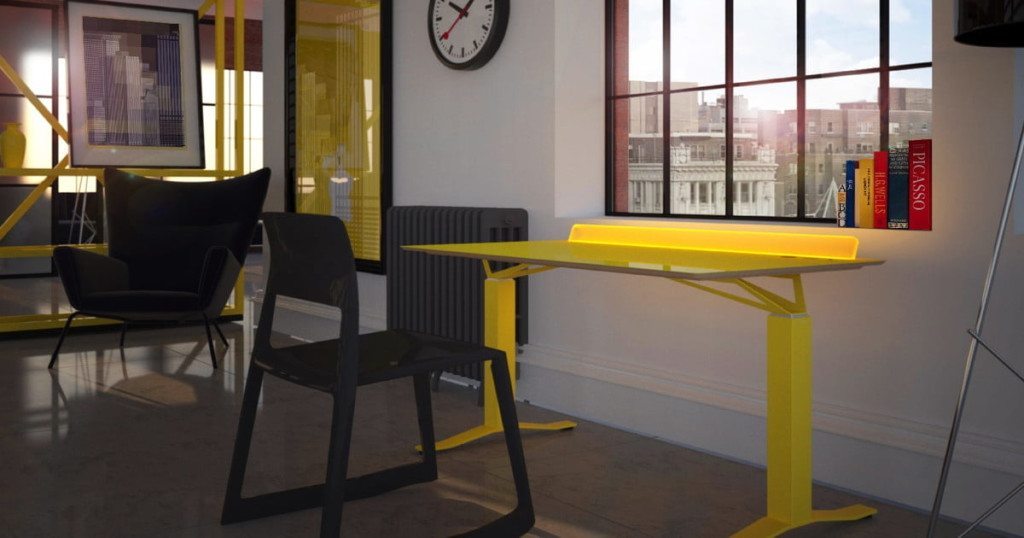 Models
Currently, Aerodesk is available in 3 models. The Classic 1200 desk is an entry-level adjustable desk, and is made of a CNC cut 25mm plywood top with a plastic laminate top surface. The legs are made from steel with a powder coat finish.
The 1400 Plus Desk, representing Aerodesk's mid-level model, and is essentially the same as the 1200, except it has a light bar that gives daylight simulation with an integrated digital color mixing of RGBW LED. Finally, the 1600 Pro (the high-end) includes a three memory height adjustable desk, and is made from a Corian or Walnut Veneered top surface.
The Aerodesk family starts at around $1425, and you can purchase them here.
To comment on this article and other GadgetGram content, visit our Facebook page, or our Twitter and Instagram feeds.