While you could find this bathroom appliance in virtually any bathroom in Europe, the home bidet toilet seat has made it's way to the states, and with new technology in sanitation, Americans are really grabbing hold to this alternative way to hygiene. Recently introduced, the Brondell Swash 1400 Bidet Toilet Seat is perhaps one of the easiest ways to convert your standard toilet into a luxurious bidet, and is compatible with virtually any home toilet available.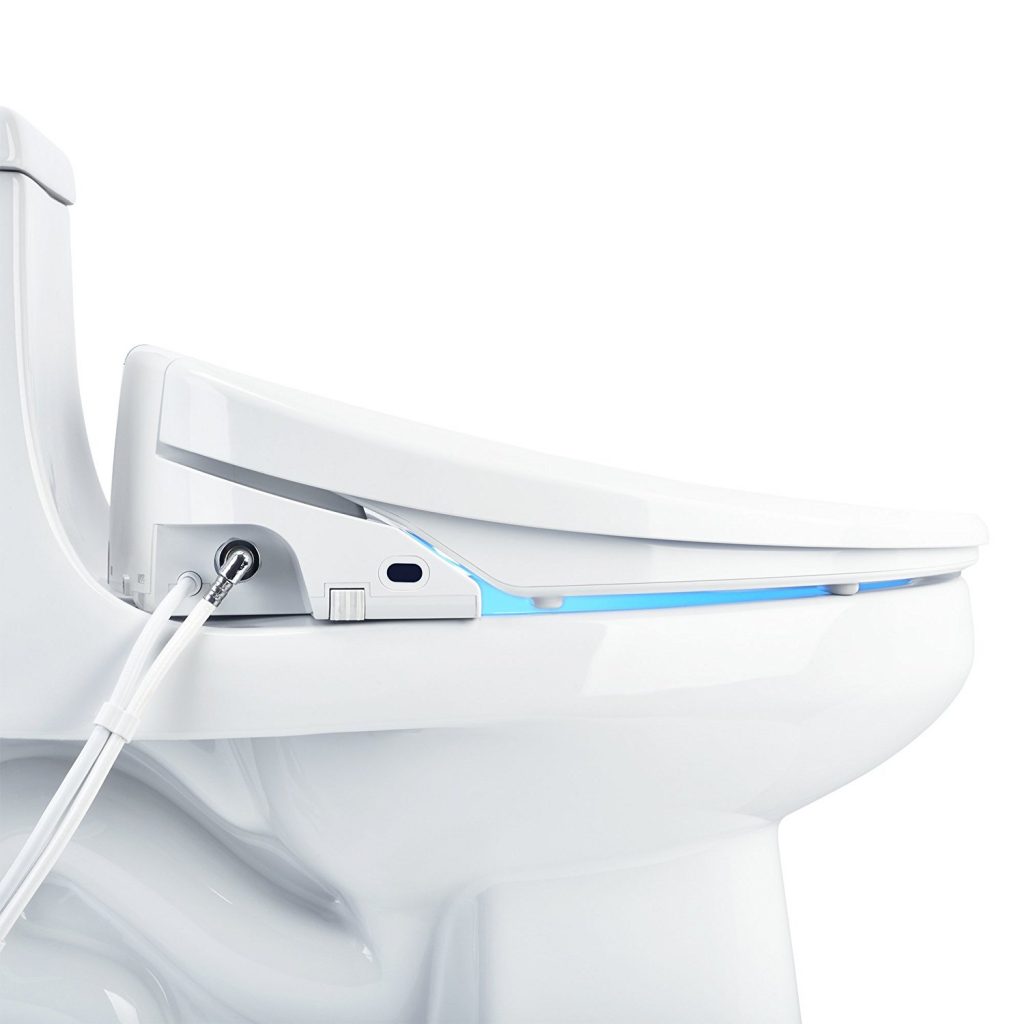 Brondell Swash 1400 Overview
Investing in a traditional bidet comes with a salty price tag, sometimes thousands of dollars. Installation can be an additional expensive nightmare. The Swash 1400 is an easily installed bidet toilet seat that fits nearly any residential or commercial toilets at a fraction of the price.
The Brondell Swash 1400 bidet seat cover ($649) incorporates smart technology and fits on top of your current toilet, shooting a steady stream of cleansing warm water up your "behind" at the touch of a button. No separate basin needed, nor does the Brondell Swash 1400 require any complicated plumbing. Instead, the Brondell will easily replace your current toilet seat with a couple of screws.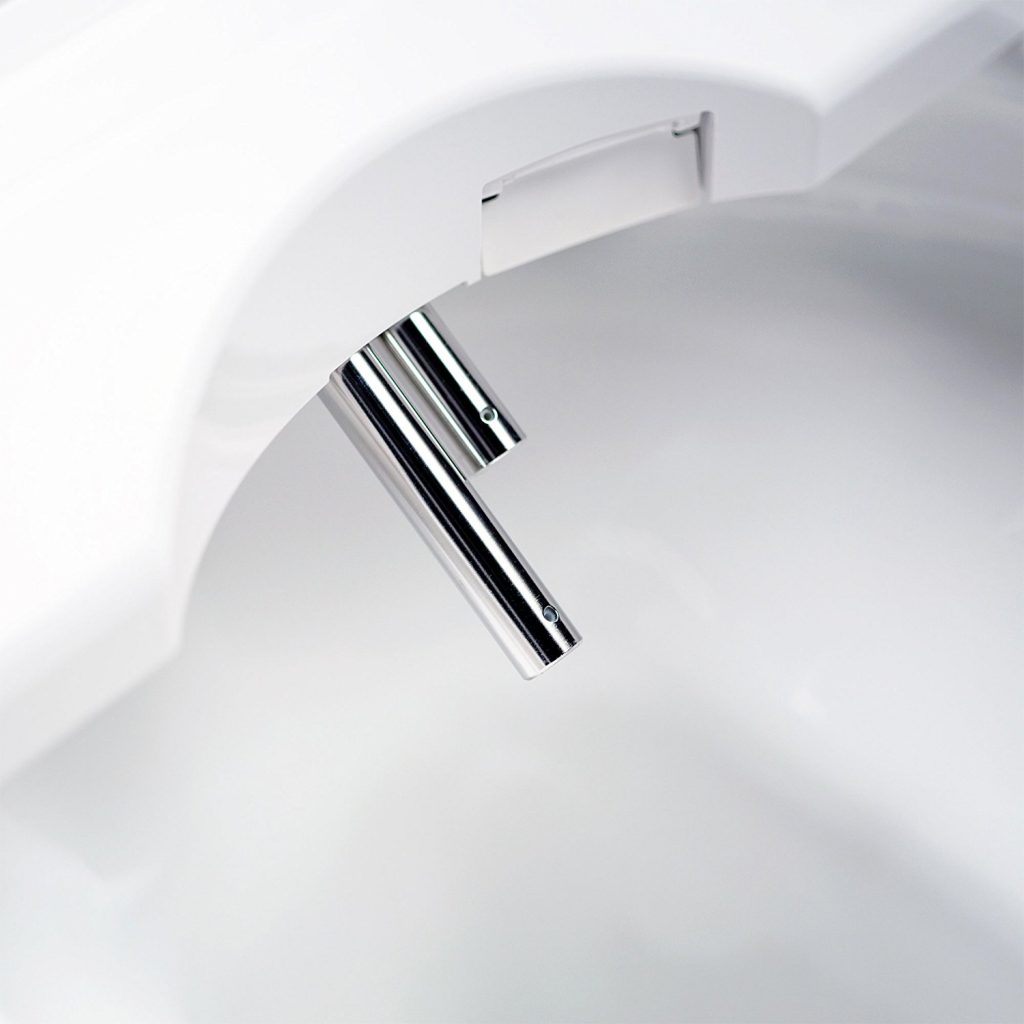 Features
Among the many features the Brondell Swash 1400 bidet seat cover has, perhaps one of the coolest features is the fact that the unit is heated, both the seat and the water. You can adjust the temperature to your preference, even cold water if you so desire.  The Brondell also has dual-position stainless steel nozzles that extend and retract, so you can adjust these nozzles to direct the water to specific spots. These nozzles are self-sterilizing as well. Additionally, the seat itself holds up to 330 lbs.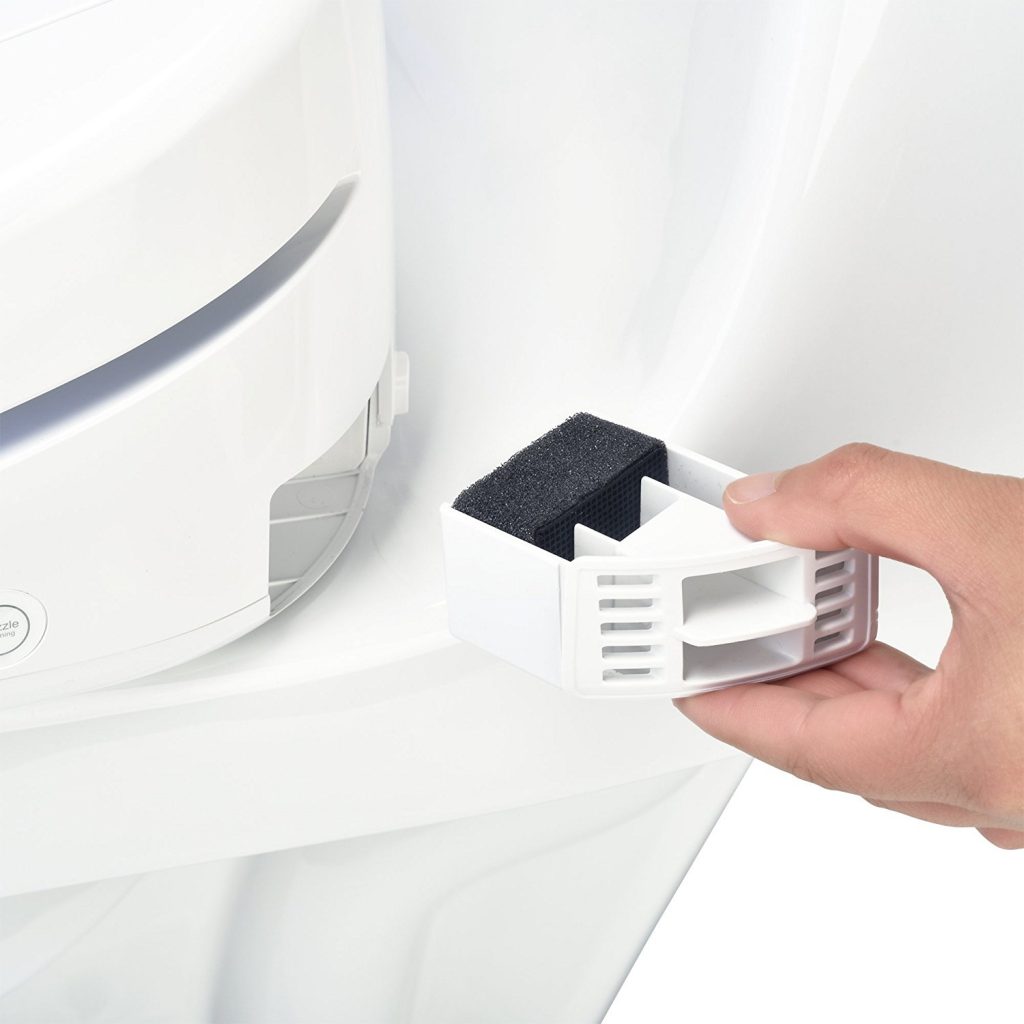 The Brondell Swash 1400 also includes a replaceable deodorizer to keep things fresh for up to 6 months, as well as a warm-air dryer to finish the job. You also get a nightlight in case you want a little cleaning after-hours.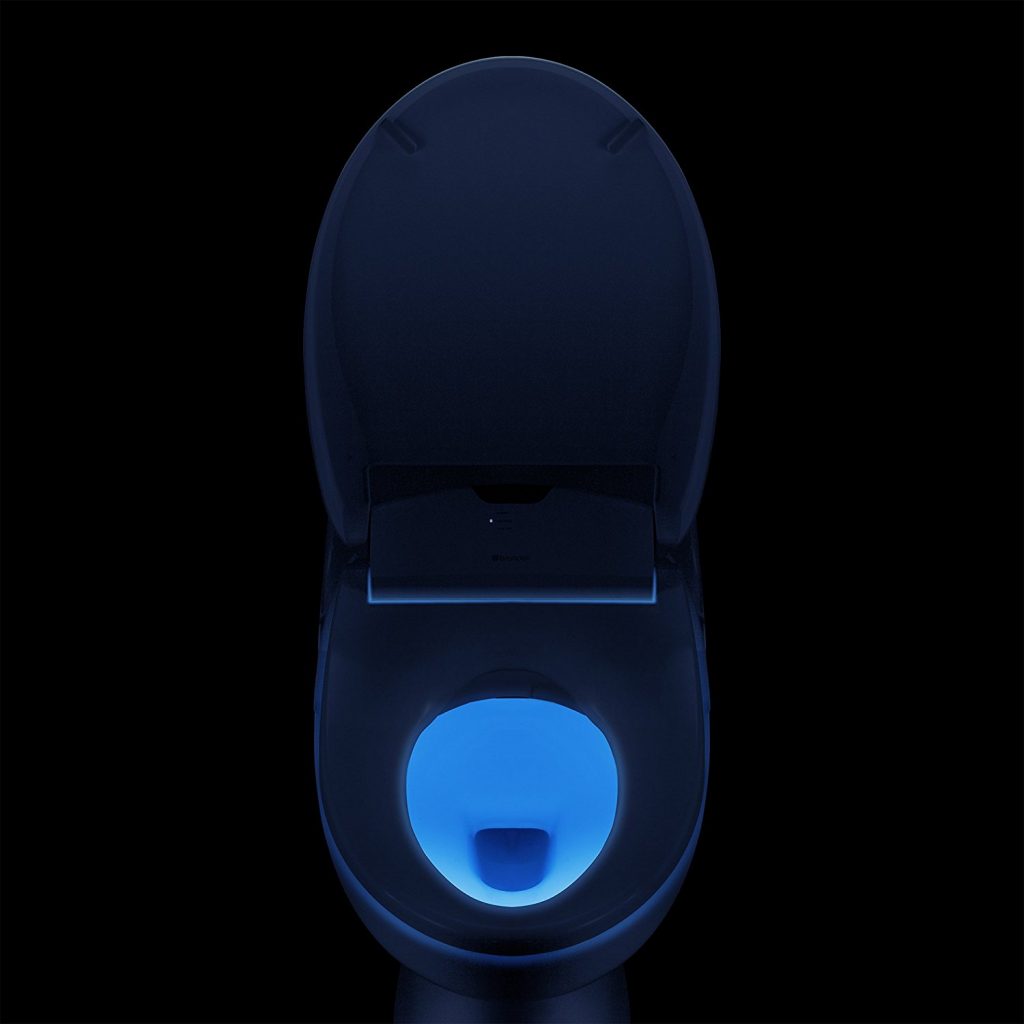 Finally, the Brondell is completely programmable for up to 2 people. You can program the nozzle position, spray width, water pressure and water temperature. Just hit the button on the wireless remote control and everything adjusts to yours or your partner's preferences, leaving you totally hands-free.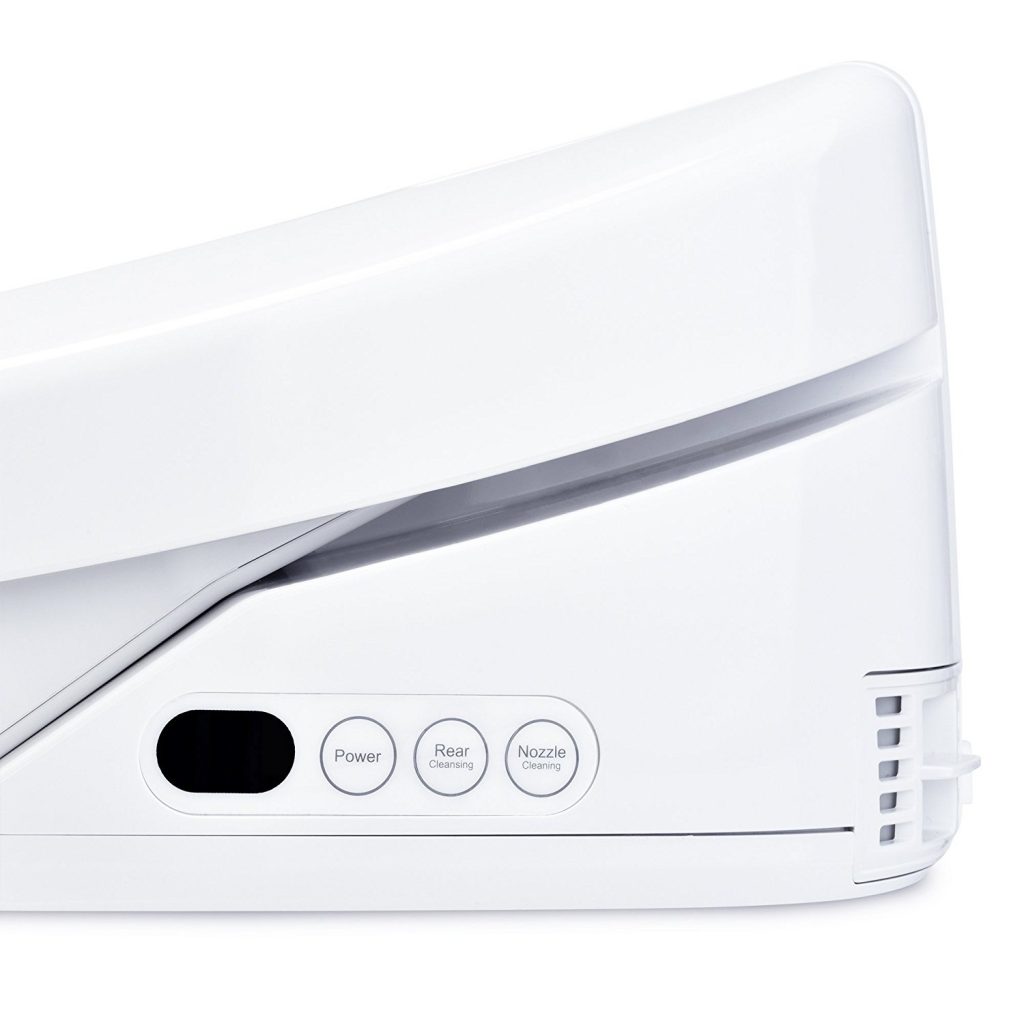 Testing
For us, the Brondell Swash 1400 did everything as promised. Made of very high quality materials, the build is very sturdy, and it's aesthetics fit nicely with most bathrooms. It's also super easy to install.
Function-wise, the adjustable temperature settings are a lovely feature. Cold, luke-warm or warm, the Brondell allows you to customize your bidet. Additionally, the program features make it a breeze to share the bidet with multiple users, and you can control most of these features either from the control panel on the seat itself, or with the remote.
The seat itself is very comfy, with a slight angle to get you in a good position, and the self-sanitizing nozzles make cleaning a virtual thing of the past. The Swash 1400 also gives you a few more goodies including that cool night light and a deodorizer to make sure your bidet is clean and fresh.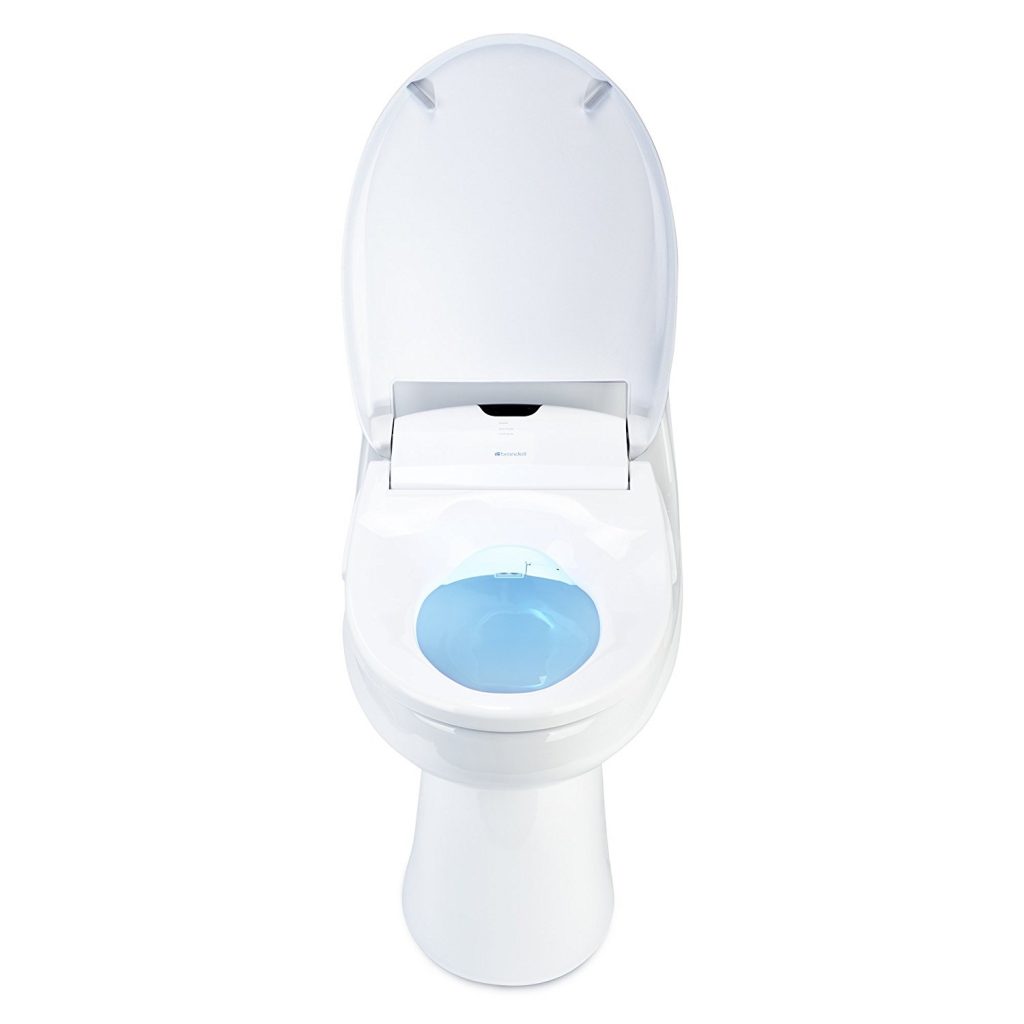 Availability
The Brondell Swash 1400 comes in regular and elongated sizes, white and biscuit in color, and sells for around $650. For more information or to purchase, visit the Brondell website here.
To comment on this article and other GadgetGram content, visit our Facebook page, or our Twitter and Instagram feeds.