Verizon recently announced their own proprietary entry into the Android 2.0 smartwatch space, and it's called the Wear24. Priced at $299.99 with a two-year contract and $349.99 without, the steel-cased Wear24 appears to be the replacement for Verizon's predecessor, the LG Watch Sport, which Verizon decided to cancel. The Wear24 has taken it's place in the form of another circular smartwatch that comes with NFC, Wi-Fi and LTE connectivity.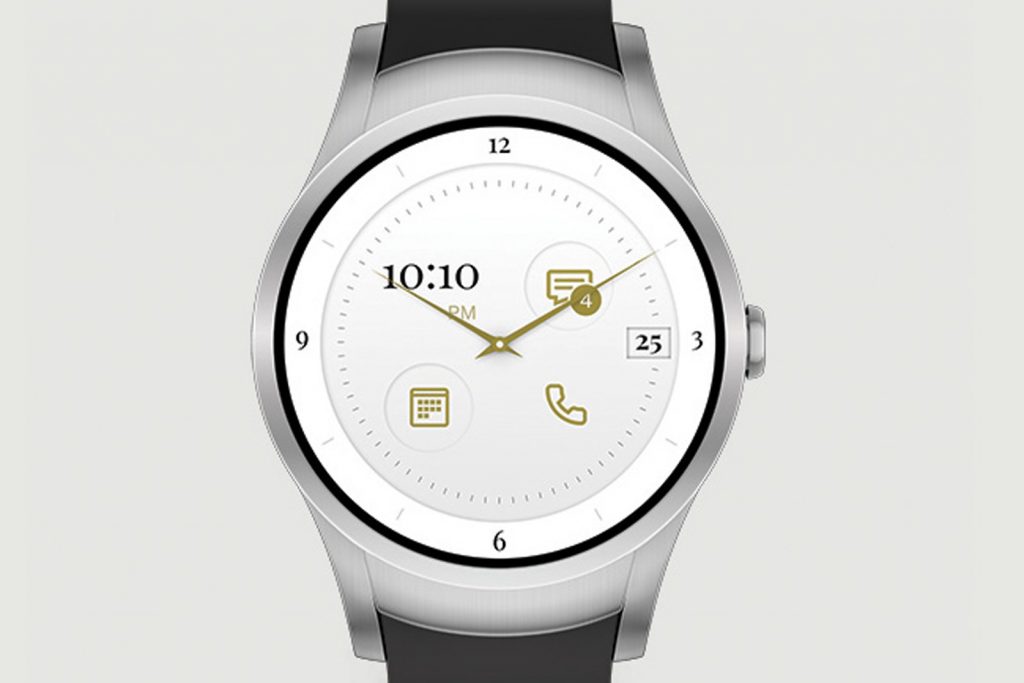 Wear24 Design
The Wear24 is somewhat nondescript in design, but it does make an impression with it's simplistic and elegant look, both the body and the face. Some might think that's a negative, but I like it. No one is going to notice this thing on your wrist like other smartwatches with their bulky looks and over-designed bezel. There's also a soft silicone rubber band that's surprisingly decent.
Most Android Wear watches have 3 buttons. The Wear24 has one… and no twisting bezel or crowns. The screen is a 1.39-inch AMOLED display with a 400 x 400 resolution and 290ppi. It's very bright, the colors look great, and the sun will not drown out what you're looking at.
Back to the one button, it acts as both a back button and a menu button. When you're on your watch face, the first button push will get you to the app menu. When you're in an app, you give it a click and head back to the previous screen. It's simple, but limits you to additional functions, unlike other Android Wear watches, which offer rotating bezels and crowns that make navigating much easier. So the Wear24 is not only simple in design, but also function.
The 13.4mm thickness and the 42mm watch face on the Wear24 gives some heft, not bulk, to it. This gives some integrity to the watch, and makes it feel very sturdy. Additionally because of it's unassuming size, the Wear24 doesn't feel like it's swallowing your wrist, which is good.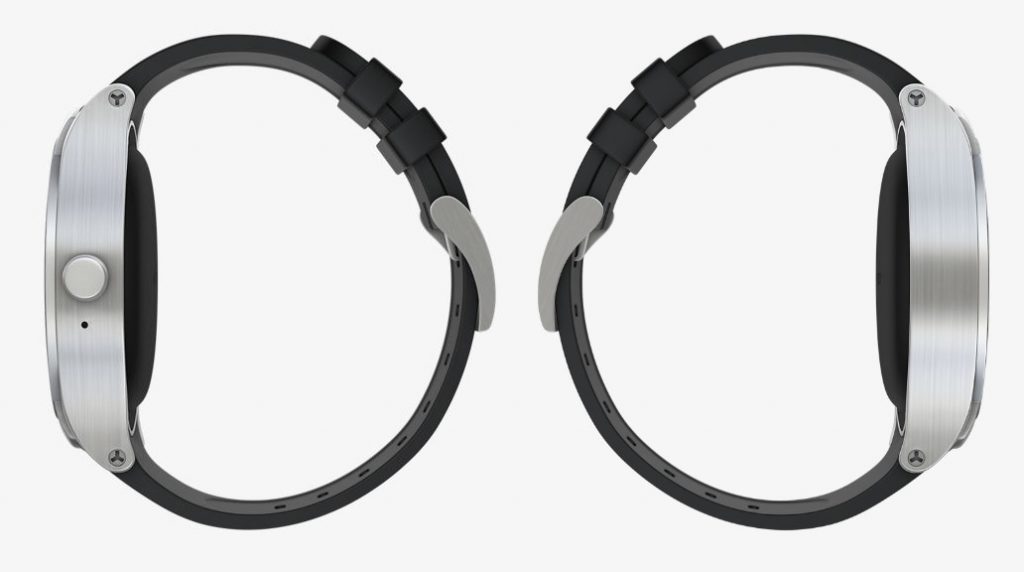 Features & Function
One of the things that will attract you to the Wear24 is the fact that while it's small, it has a good amount of features. There's LTE so it can work as a standalone device. That's huge and will continue to be the trend as Android Wear 2.0 lines continue to grow. It also has GPS and NFC. This obviously means you get NFC-based app utilization and mapping…another plus over its competition.
But while these features are impressive, it is missing a few things, namely a heart rate optic sensor (like the Huawei Watch 2 and the LG Watch Sport), so if you're interested in a fitness-enabled device, you could do better with others out on the market.
You do still have access to Google Fit Workout and the smorgasbord of other fitness apps on Android Wear. That means that the watch will still keep track of things like your calories, distance and pace using the built-in GPS, but again, you just won't get your heart rate metrics.
Also, despite having NFC, there's no support for Android Pay, which is a bummer. It may come in the future, but for now, it's absent. LTE on the device, however, works like a dream, especially on Verizon's network.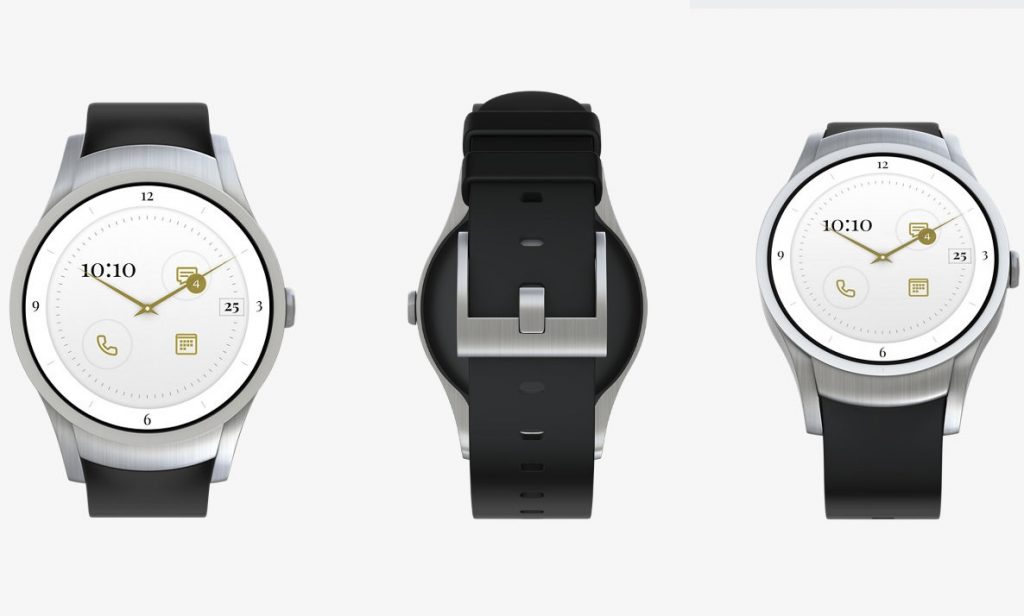 Android Wear 2.0 & Battery
Android Wear 2.0 is a definite improvement over its predecessor. Additionally, Verizon has added some of their own software including Messages+, which sort of works like iMessage, in that it syncs all your calls, photos and messages and stores them in one place.
Verizon also adds watch faces to the Wear24, and they're nice. You can adjust colors, and each watch face has a couple of different modes. For example, the classic watch face can morph into a fitness-like watch face when you work out, and the location feature will know that you're at the gym and you're working out, so it will automatically change faces. It's pretty slick.
Battery-wise, the Wear24 comes with a beefy 450mAh battery, and with basic use, it will last over a day, maybe even a day-and-a-half. Of course, when you start using things like GPS and have the screen at it's brightest setting, the battery life suffers, but it still lasts almost a day.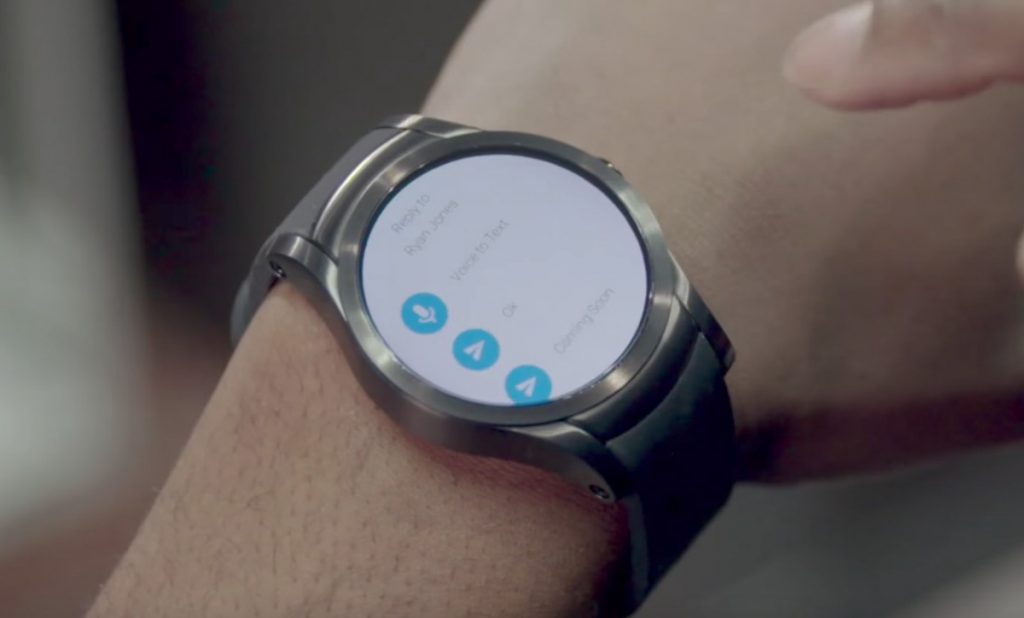 Bottom Line
All in all, the Verizon Wear24 is a pretty solid entry-level Android Wear 2.0 smartwatch. It's processing performance is really good, it has great battery life for a smartwatch, and who doesn't like GPS and LTE on board.  Having said that, it is expensive at $349 (without contract), especially when you consider that it's void of a heart rate monitor and Android Pay.
Still though, I like the Wear24 because of its simplistic design, its simplistic functionality, and the fact that you're wearing an LTE-enabled device that doesn't overtake your wrist. For those who can do without the heart sensor and Android Pay, the Verizon Wear24 might just be for you. You can buy it through Verizon here.
To comment on this article and other GadgetGram content, visit our Facebook page, or our Twitter and Instagram feeds.