The RAYCOP RS2 Allergen Vacuum is a bit of a new take on this home appliance. Highly successful in Japan, the $349.99 RAYCOP RS2 works by creating vibrations to loosen any debris and allergens on your upholstered surfaces such as drapes, chairs, mattresses, and couches. Then a UV light kills bacteria and viruses, and then the RS2 sweeps up the debris into HEPA filter. All this is done swiftly and efficiently.
Included in the box besides the vacuum are 2 filters, a brush to help clean the filter, a microfiber cloth for cleaning and a stand for storage.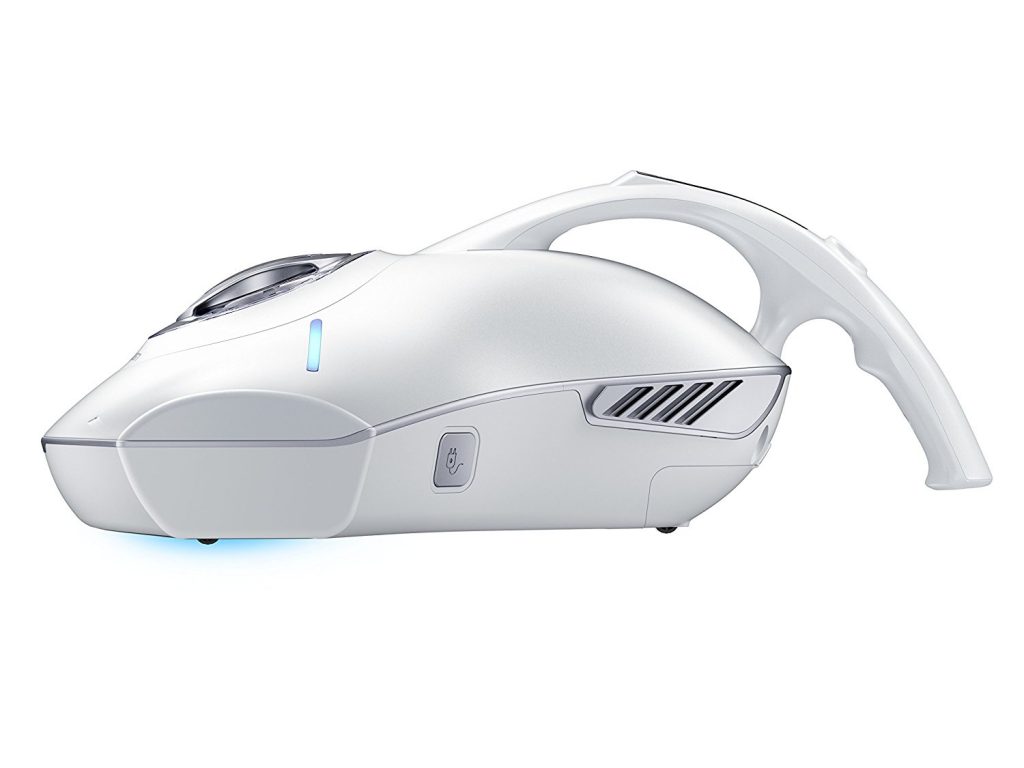 Raycop RS2 UV Technology
Back to the physics and mechanics behind the vacuum, the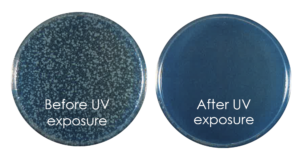 RAYCOP RS2 uses a powerful UV lamp (electromagnetic radiation) with a wavelength calibrated to effectively eliminate over 99% of bacteria from fabric surfaces throughout the home. It also suppresses the movement of dust mites, and alters their egg DNA to significantly reduce these eggs hatching.
Among the many viruses and bacteria we bring back to the home, two of the most prevalent include Staphylococcus and E-Coli. With the RAYCOP RS2 and it's UV light, 2-seconds of this light exposure will kill nearly all of these germs.  Another dangerous virus is the H1N1, commonly found on mattresses. 5-seconds with the RS2's light, and that virus can be eliminated as well.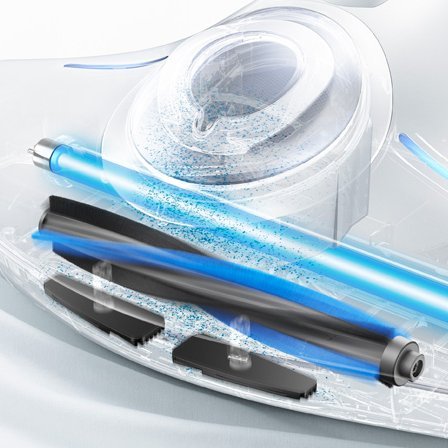 Features
As mentioned, The RAYCOP uses a combination of vibration, UV light and suction to achieve the pinnacle of cleanliness and hygiene. RAYCOP calls the marriage of these technologies their patented RayClean Technology® and it's proven to eliminate 3 times more allergens than a regular vacuum.
If your familiar with dust mites, you know they can reside anywhere, and in the most used and inconvenient places like your sofa, curtains and uggghh, your bed. These narley critters leave behind trails of allergenic waste as they move, and this waste gets trapped in your fabrics and is difficult to remove with a regular vacuum. RAYCOP to the rescue.
The RS2 has pulsating pads to loosen and lift particles and suction calibrated to be powerful enough to effectively remove debris and allergens from fabric surfaces yet is gentle enough to safely use on delicate fabrics without tugging or trapping the fabric. These particles also pass through a dual filtration system: larger particles are trapped in the dust box filter and microscopic particles are trapped in the HEPA filter so they can't be released back into the air.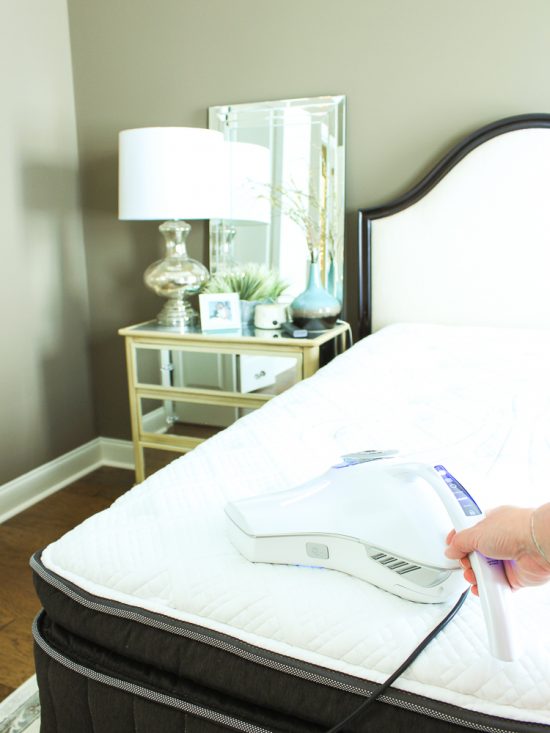 Testing
While a lot of allergenic vacuums claim that they can rid your home of allergens, bacteria and viruses, we haven't found too many that actually keep that promise. The RAYCOP is a different story. It picks up everything!
It's also light and very easy to operate. Cleaning upholstery is not the funnest thing in the world, but with the RS2, it makes light work of this job. You can also feel it working with the vibration and the strong suction it provides.
When we emptied out the debris from the RS2 debris collector, there was a lot, which is a testament to this vacuum's strong suction power and the ability to break up debris for easier collection, thanks to the vibration and UV features.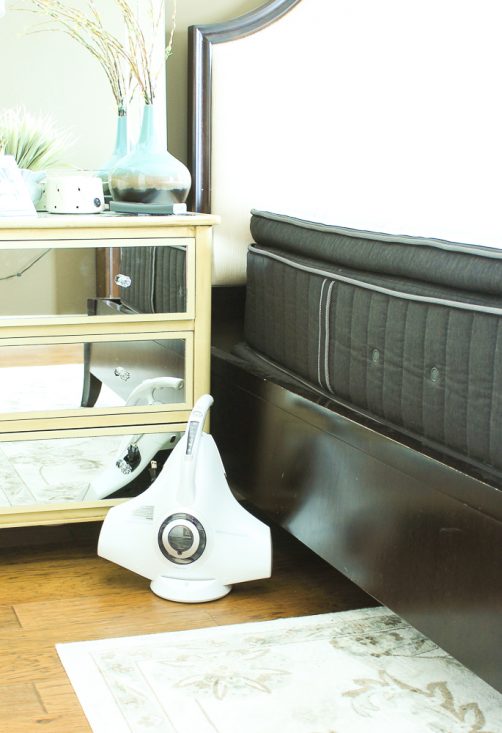 Bottom Line
Most of us are keenly aware when our floors are dirty, but we seldom think about the dirt, grime and germs that collect on our furniture, and the health hazards they can produce.
The RAYCOP RS2 helps ease your mind by providing a tool that can effectively eliminate these bacteria and viruses from your home, and more specifically, in areas where it would be tough to clean otherwise.
The RS2 combines 3 different technologies in a device that's a must-have for anyone interested in a clean home. It works as advertised, and performs like a champ with the worst of grime. Add to that it's light weight design, ease of use, and well laid-out control panel, and you will be hard-pressed to find an upholstery vacuum that works better than the RAYCOP RS2.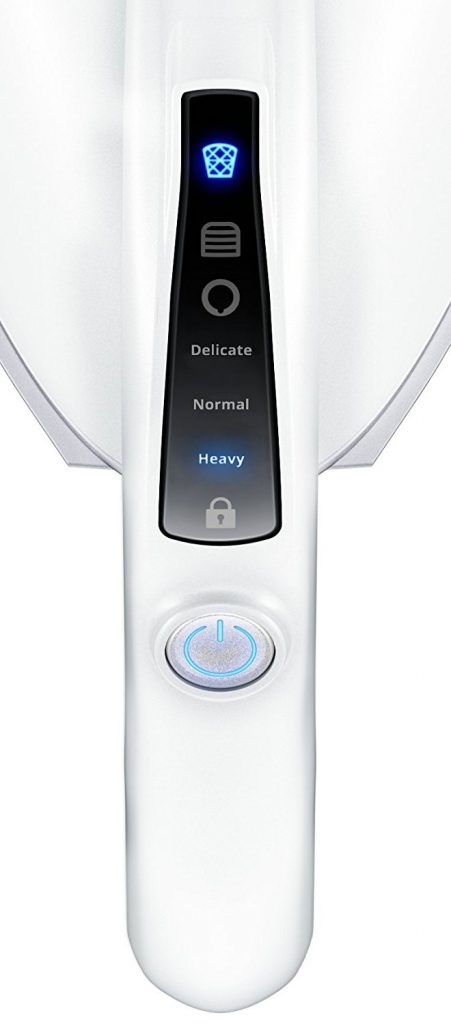 For more information or to purchase the RAYCOP RS2 ($349.99), visit their website here.
To comment on this article and other GadgetGram content, visit our Facebook page, or our Twitter and Instagram feeds.