CORAVIN recently announced the launch of the Coravin Model Two Elite ($349.95), the newest addition to its line of revolutionary Wine Systems. Available in six sophisticated chrome finished colors – Black, Hunter Green, Rose Gold, Silver, Gold and Red, the Model Two Elite gives you the ability to pour and preserve a bottle of wine without ever removing the cork.
Since the company launched in 2013, Coravin has revolutionized the wine industry by giving people the freedom to pour and serve the wines they like in any quantity, without the pressure to finish the bottle. With the introduction of the Model Two Elite, you now have yet another way to customize the experience of pouring and drinking wine.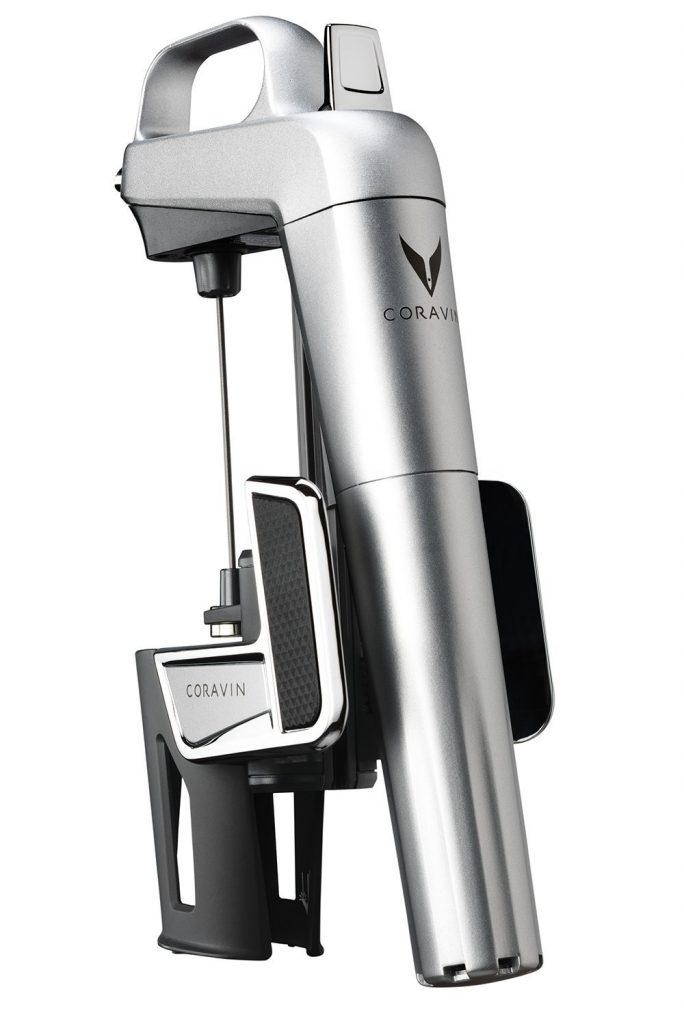 Model Two Elite Concept & Design
The Model Two Elite features the same sleek, intuitive design as the Model Two Wine System, but includes an updated needle that pours 20 percent faster than its predecessor. It also has an "L" shaped Properfit Clamp with textured grips for a more secure hold, and a Capsule Cup Load Cell Technology which guarantees a tight seal between the device and the gas capsule. The new models continue to utilize premium Coravin Capsules with 99.9% pure argon gas to safeguard your wine, glass after glass.
With a needle inserted into the bottle keeping the cork in place, the provided gas capsule inserts argon gas into the bottle while the needle is removed and prevents oxygen from entering the bottle. The cork then naturally seals up again.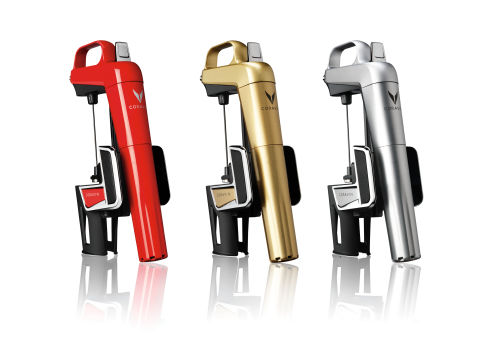 Use
The Model 2 Elite works like a charm. It has a very sturdy build, great colors, is super easy to use, and above all, it really does preserve a bottle of wine. In fact, the first glass tasted as good as the last, even though the bottle was consumed over a period of three days.
Coravin offers the benefits of drinking really good wine without having to be a collector. Rather, if you just enjoy wine, this is a must-have appliance for your wine collection.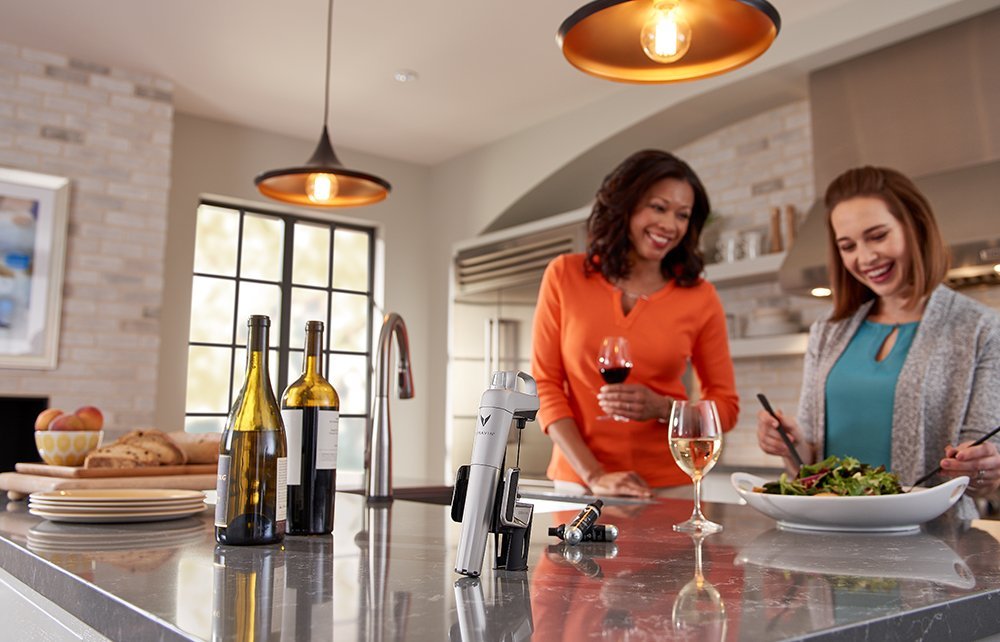 Bottom Line
Unparalleled in craftsmanship and design, the Coravin Model 2 Elite is a winner. It's easy to use, is completely dependable, preserving every bottle, and it does as advertised. The new chrome colors are also really sharp, and make a great addition to your kitchen. It's actually quite a conversation piece among friends.
The Model Two Elite is available now for $349.95 at exclusive retailers such as Bloomingdale's, Sur La Table and Neiman Marcus. Of course the easiest way to purchase the Coravin Model 2 Elite is to go to the company website here.
To comment on this article and other GadgetGram content, visit our Facebook page, or our Twitter and Instagram feeds.