Product Innovations Reduce Profuse Sweating Problems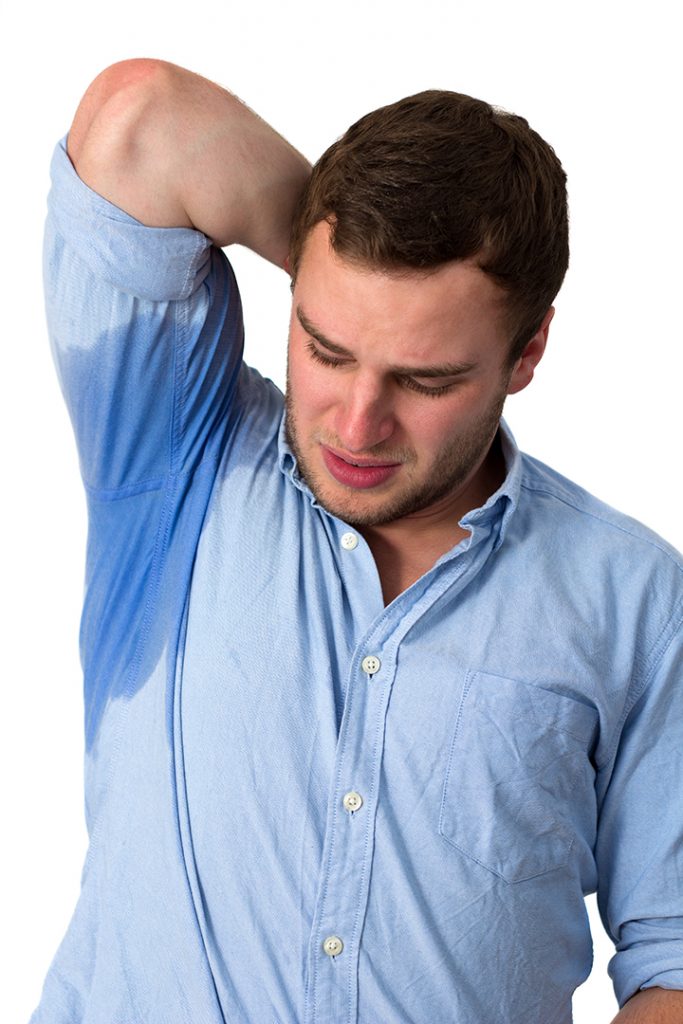 Today's breed of tech-driven product innovations help address an age-old, embarrassing problem: excessive sweating.  No matter the season or reason, extreme, uncontrollable sweating is never welcome and it's often a serious medical condition called hyperhidrosis. In fact, research shows that nearly five percent of the population suffers from the condition—that's 367 million people worldwide struggling with disproportionate and random perspiration on their hands, feet, face, underarms, torso, lower extremities, or any combination of these!
Recognizing that dramatic sweating can cause embarrassment, stress, anxiety, and other emotional difficulties (as well as practical complications), an organization called the International Hyperhidrosis Society (IHhS) was created to help. Via its website www.SweatHelp.org, the IHhS provides current information about hyperhidrosis treatments, research updates, and support. For those looking for innovative sweat-management products, IHhS also maintains a useful product guide called  "Fan Faves" where you can receive special discounts and discover ingenious, cutting-edge products to help handle even the sweatiest situations.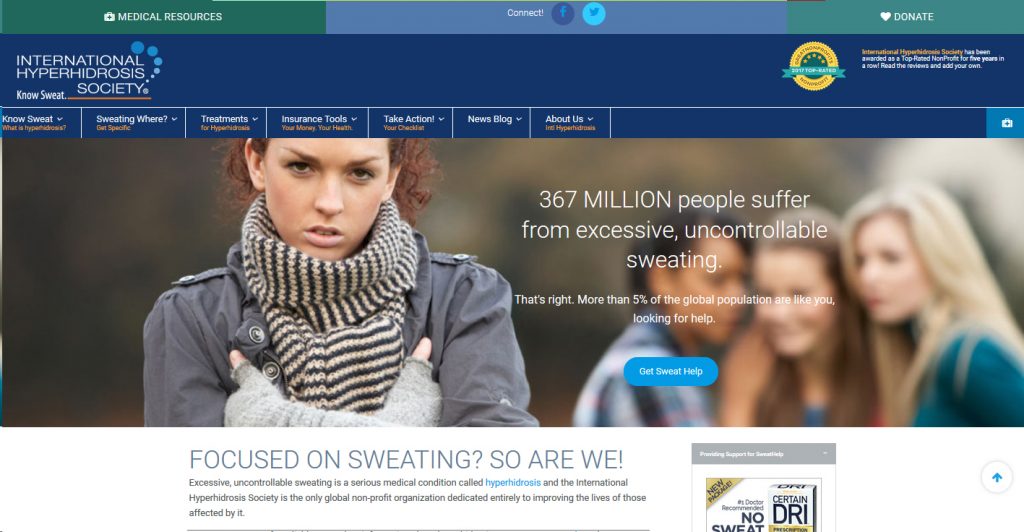 Ready to create your own "know sweat" survival kit? Here are just some of the sweat-busting solutions available through the SweatHelp.org Fan Faves page to address the unwanted wet—whether it's due to hyperhidrosis or just traversing day-to-day life.
R.A. Fischer's Iontophoresis Device
You may have never heard of iontophoresis but, for sweaty hands, feet and sometimes underarms, this at-home, non-invasive, simple process has been a go-to solution for decades. R.A. Fischer's FDA-cleared, medical-grade iontophoresis devices, which safely transmit mild electrical currents through water and into the skin, are designed for in-home use. Following the recommended schedule of using the iontophoresis device a few times a week, this process can reduce sweating in as little as two weeks.  Once the sweat has significantly decreased, users can continue treatments weekly to maintain their results. Do note that a physician's prescription is required prior to purchase.
Deal: Receive 15% off with coupon code RAF15 (cannot be combined with the payment plan option).
Hidrex Iontophoresis Devices
Hidrex iontophoresis devices have been sold in Europe for over 35 years to treat sweaty hands, feet, and underarms and are now available in the U.S. After an initial therapy phase of approximately ten 15-minute sessions once a day, the user enters a maintenance phase of one 15-minute session per week to maintain results. Do note that a physician's prescription is required prior to purchase.
Deal: Get 10% off with coupon code IHHS15.
miraDry Treatments
While miraDry isn't really a typical product, it's worth a mention because it's a relatively new treatment for excessive underarm sweating that lasts while also reducing underarm hair and odor. Using this FDA-cleared medical device, your doctor can actually destroy the sweat and odor glands (as well as hair follicles) in your underarms. Since these structures don't grow back, the results are permanent. Most patients report little to no discomfort during the procedure and minimal to zero downtime afterwards. Of course you'll need to visit a doctor who offers miraDry, so use the Physician Finder on SweatHelp.org to locate one or visit miraDry.com.
Cool-jams Performance Sleep Products
Get your zzz's more comfortably with this hard-working collection of moisture wicking sleepwear and temperature-regulating bedding products utilizing technology developed by Outlast technology, originally for astronauts. These products help to keep core body temperature regulated and balanced—not too hot, not too cold. The products promise to keep you cool, dry and comfortable all night. Cool-jams sleepwear is made of a special micro-fiber wicking fabric that pulls heat and moisture away from the skin to the outside of the fabric. Once the moisture is drawn through the fabric, it dries rapidly… four times faster than cotton. It helps keep skin cool and dry when it's warm outside, and dry and cozy when the temperature dips. Cool-jams offers men's and women's styles in sizes S-3X along with global shipping.
Deal: 10% discount on any sleepwear order, plus all orders ship FREE with coupon code IHS321.
Wicked Sheets Bedding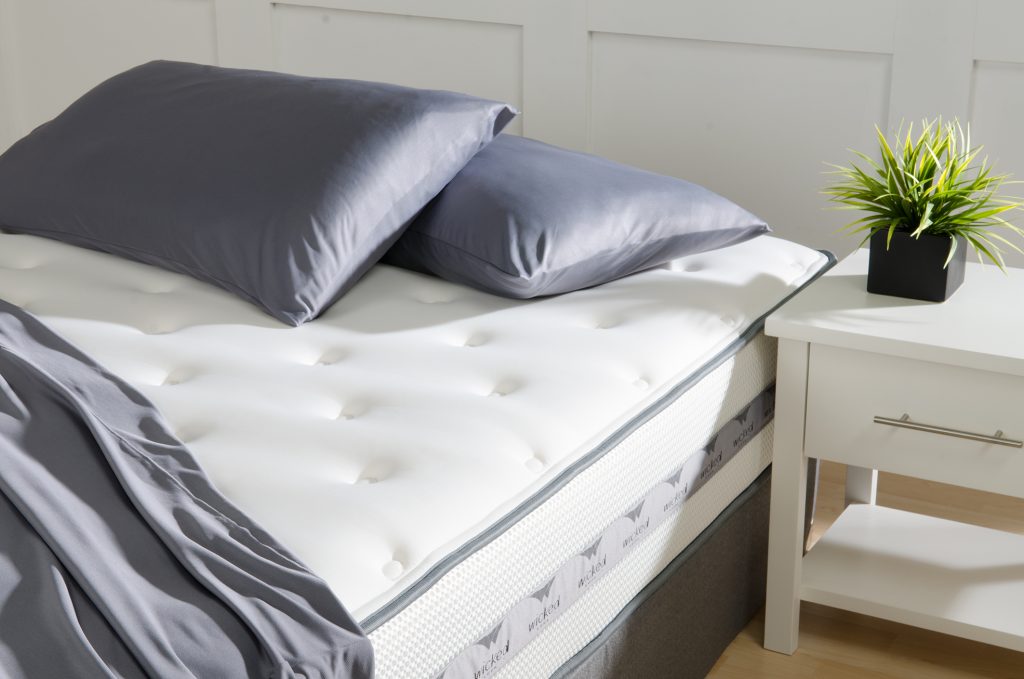 Made of a durable porous fabric, this bedding is designed to wick moisture away from the skin to keep you cool and dry while sleeping. These moisture-wicking bed sheets are a great find for those who are hot, sweaty sleepers. Wicked Sheets are comfortable, breathable, easy-to-clean, and have an antimicrobial element to help keep beds smelling fresh. Check out the new line of cooling sheets that are 2-3 degrees cooler to the touch than cotton. The Wicked Cooling-Combo Sheet Set combines both moisture-wicking and cooling fabrics into one complete bedding bundle.  The bedding comes in all sizes and can be ordered in Breezy Beige, Wicked White and the new Cool Gray. Pillowcases are included in sheet sets, but can also be ordered separately.
Deal: 10% off entire purchase with coupon code SWEATHELP10.
In addition to great deals on these highly effective sweat management products, SweatHelp.org also provides useful, science-based, comprehensive information on hyperhidrosis. From all the current treatment options and clinical trials to finding a physician and navigating insurance coverage policies, this Web site can really help! There's even an award-winning blog newsletter dedicated to sweat news. It's a really informative, practical resource for those struggling with clinical hyperhidrosis or anyone who simply hates to sweat!
~~~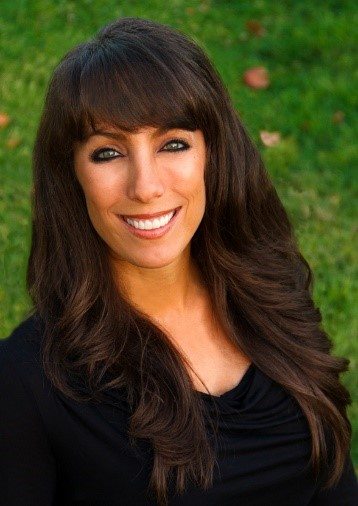 As the Executive Editor and Producer of "The Luxe List," Merilee Kern is an internationally-regarded consumer product trends expert and hospitality industry voice of authority—a travel, dining, leisure and lifestyle expert who spotlights noteworthy marketplace innovations, change makers, movers and shakers. She reports on exemplary travel destinations and experiences, extraordinary events and newsworthy products and services across all categories. Reach her online at www.TheLuxeList.com, on Twitter at www.Twitter.com/LuxeListEditor, on Facebook at www.Facebook.com/TheLuxeList and on Instagram at www.Instagram.com/LuxeListReviews.
***Some or all of the accommodations(s), experience(s), item(s) and/or service(s) detailed above may have been provided or arranged at no cost to accommodate this review, but all opinions expressed are entirely those of Merilee Kern and have not been influenced in any way.***
To comment on this article and other GadgetGram content, visit our Facebook page, or our Twitter and Instagram feeds.