Sure, it's summer now, but that cold weather will get here before you know it. And let's face it: nobody wants to feel like they're trapped north of the Wall.
Existing heated apparel focuses mostly on top layer warmth, and isn't designed for active, high-performance activities.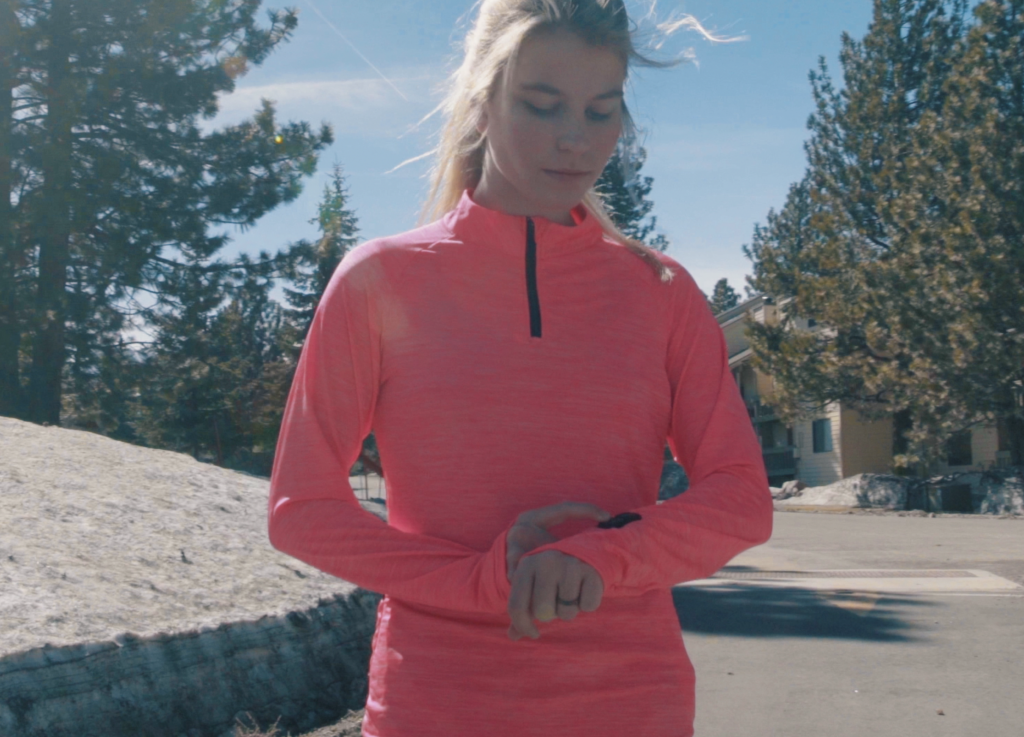 Enter Polar Seal, a heated base layer zip-top that leverages tech similar to that found in fighter pilot jackets. It has 2 heating zones, 3 heating modes and 3 heating levels for on-demand temperature control.
The thin heating element (measuring less than 1mm) preserves the flexibility and breathability of the garment that's essential to outdoor sports. The top is compatible with your existing power bank and can generate heat for up to 8 hours.
Shock and waterproof LED-lit control button at the wrist allow users to easily adjust between 2 heating zones and 3 heating modes for total temperature control. The top delivers heat in less than 10 seconds and is compatible with any power bank 5Ah and 10Ah USB power bank. Moreover, the buttons are responsive enough to work with gloves ensuring that you won't have to take off any gear to activate the heat.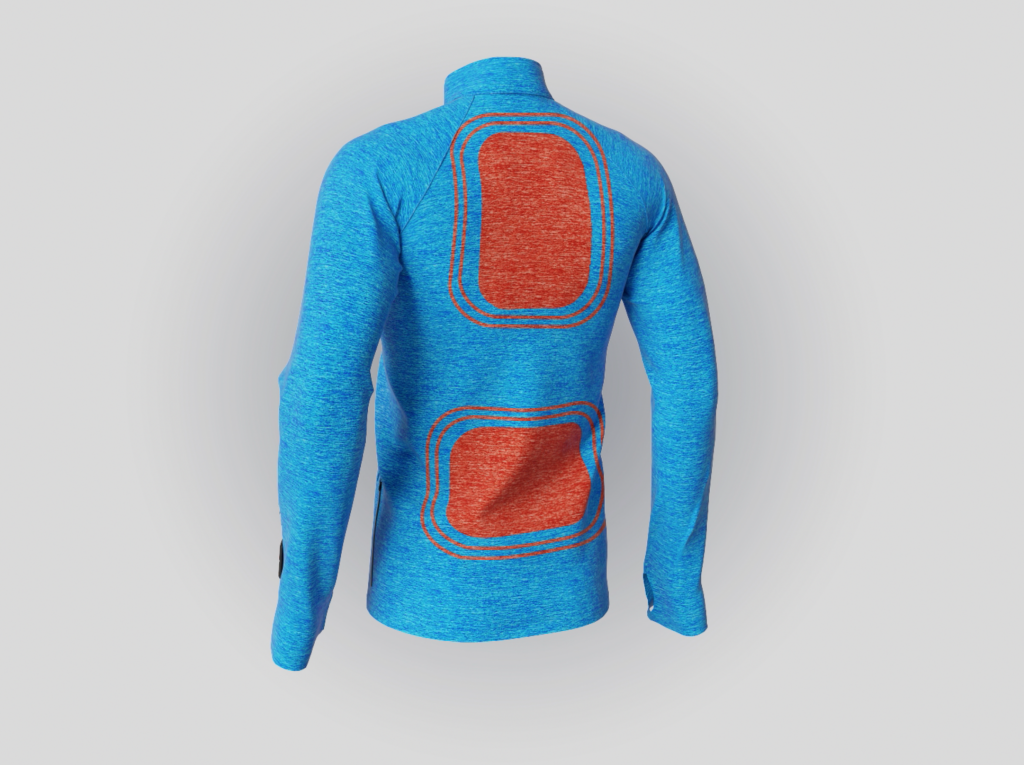 Heating Technology
Polar Seal leverages a similar technology to that used in fighter jet pilot jackets. The elements are ultra thin and flexible, creating a highly durable and breathable garment. The garment is washable by hand at 40-60°C.
The Polar Seal product line is currently on Kickstarter, so go to their campaign to get in on the early bird special before this product line hits shelves right before Christmas.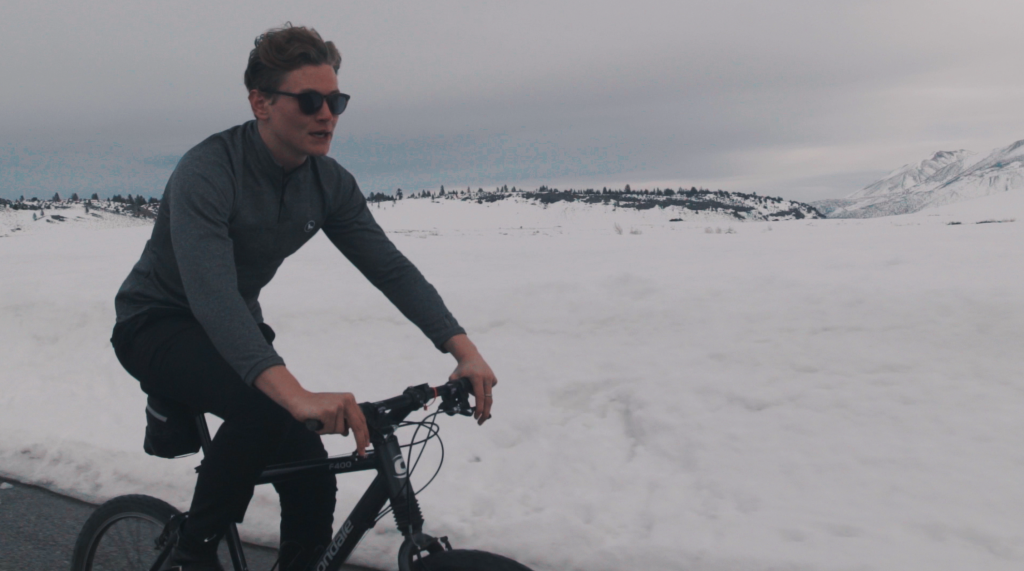 Check out the Polar Seal Press Release
POLAR

SEAL

launches campaign for heated clothing that employs air force technology
Subhead: Battery pack powered garment, perfect for alpine sports, now available on Kickstarter
(Hong Kong – August 2, 2017) – Today POLAR SEAL launched a Kickstarter campaign for a breathable, heated base layer zip top garment made to withstand demanding alpine conditions. It is now available at the early bird price of US$99 (retail value US$169).
Created by French, Hong Kong based company Fillony LTD, POLAR SEAL allows users to remain active and enjoy high performance sports without compromising style and comfort.
"Most heated clothing is thick and bulky. We designed a super lightweight, flexible heating element which we embed directly into the fabric that can sustain stress and deformation and always return to its initial state. Our garment is perfect for alpine sports requiring a lot of movement," said co-founder François Vandenheste.
Tested in the California peaks of Mammoth Valley and using technology similar to that of a fighter pilot jacket, the zip top fits close to the body to ensure efficient transmission of heat. It is made from a high quality composite mix of elastane and polyester – a breathable material that prevents sweat build up – making it ideal for the most high impact sports. POLAR SEAL's zip top lets users enjoy up to 8 hours of on demand heat in less than 10 seconds and is compatible with any 5Ah and 10Ah USB power bank.
By incorporating shock and waterproof LED-lit control button at the wrist, users can easily adjust between two heating zones found on the lower and upper back. The color coded control buttons, which also control heat intensity, can be adjusted without taking gloves off and are easily accessible when wearing an outer layer.
"Although the POLAR SEAL looks very sleek and minimalist, it is jam packed with many tiny details that make all the difference," said co-founder Sebastien Vandenheste. "The pockets, using a special zipper and pull system, are completely hidden when closed. We also decided to include optional thumb holes, ideal for very cold conditions when it is best to keep the sleeves fully extended and tucked into gloves."
POLAR SEAL's campaign will run from August 2 to mid September 2017, with an estimated delivery date of November 2017. For more information on the pledge levels, visit the Kickstarter page.
Stay tuned for a full review on the Polar Seal pullover.
To comment on this article and other GadgetGram content, visit our Facebook page, or our Twitter and Instagram feeds.