As homes become smarter, we're introduced to more options on hubs and speakers that are supposed to help with managing our gadgets and devices. Many though simply offer a voice command feature to turn on and off our devices from one location or limited capabilities to connect a couple gadgets.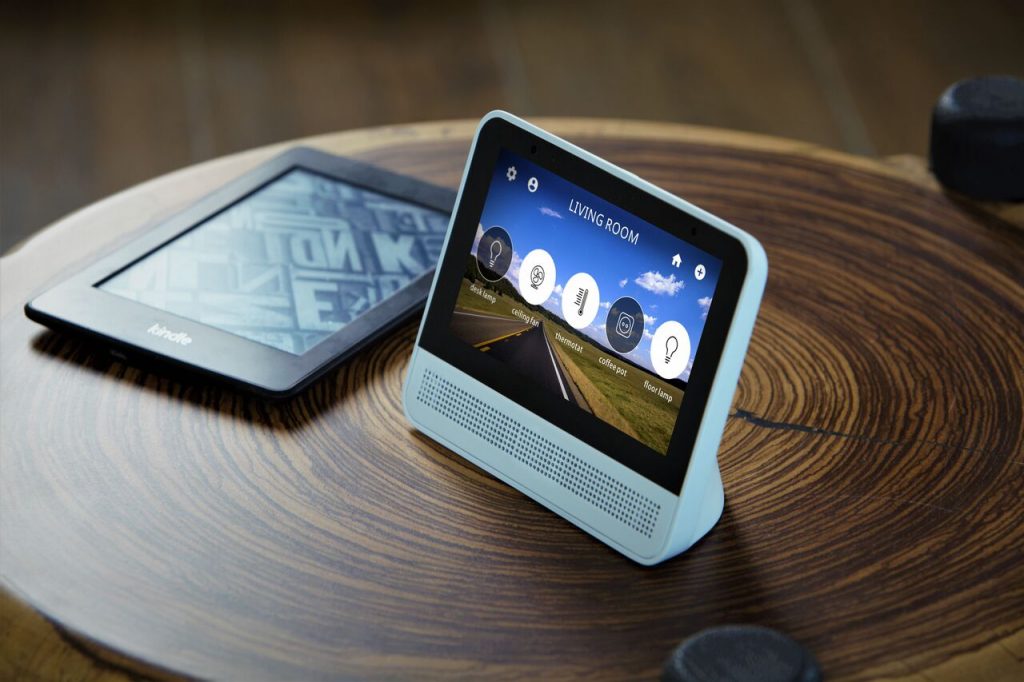 The Lynky is a device that goes a step further by allowing people to monitor, link and control their smart devices both in and out of the house through one simple piece of technology, creating a true smart home.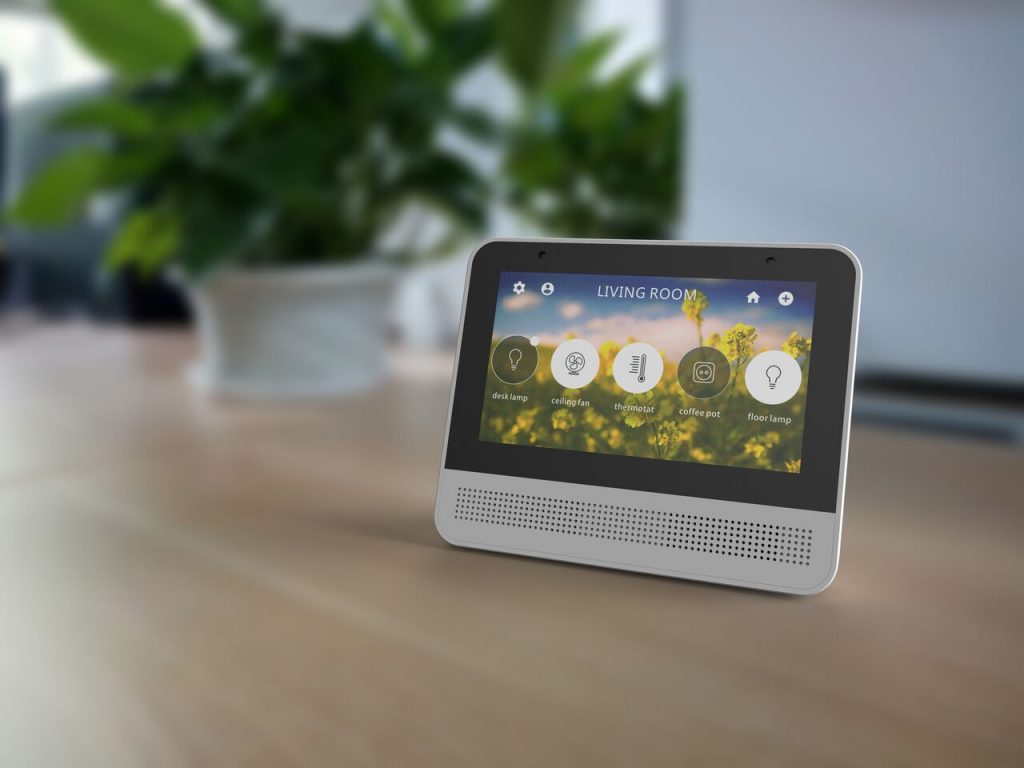 Lynky is a Google Assistant enabled touch screen smart hub that makes managing the home as easy as using any common household appliance. With Lynky, users can sync and manage all of their smart gadgets through one, simple to use interface that can be controlled by touch and voice. Even when away from the home, users can easily access all of their devices with the Lynky app.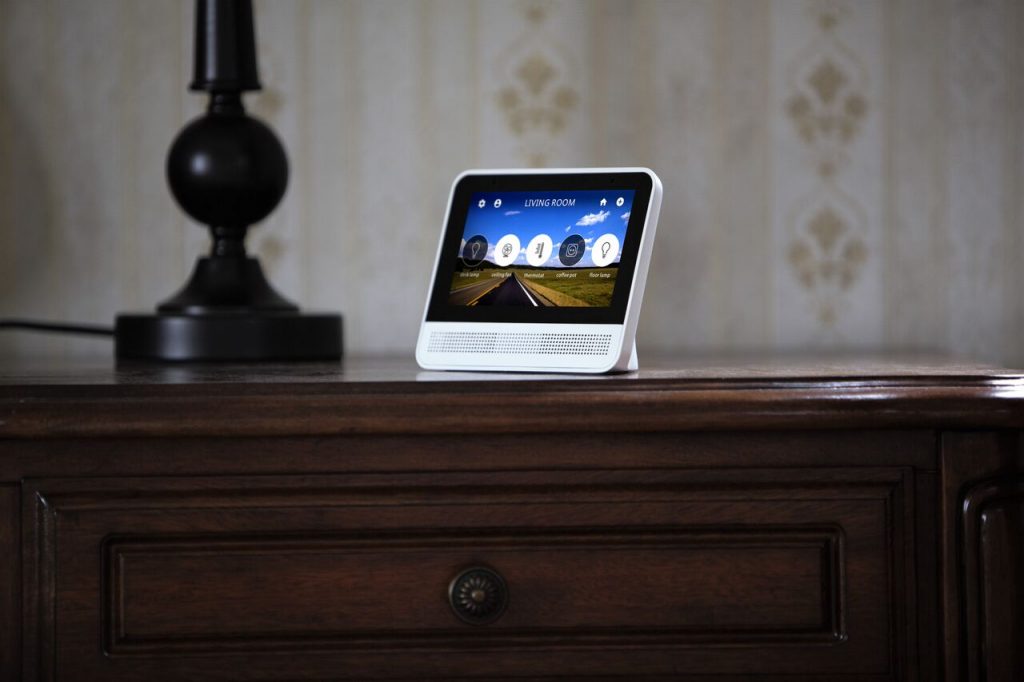 Additionally, what makes Lynky a true universal remote for smart devices is its scene creator feature. Through this, users can truly create a connected home with rules for multiple devices to fit their schedules and routines.
Check out the Lynky Press Release…
Lynky Launches as "A Universal Remote" for Home Automation with an All-in-One Solution to Connect and Control Multiple IoT Devices from a Single Google Voice Enabled Touchscreen
New York – October 24, 2017 – The growth of smart home devices has led to many users having to navigate and learn multiple apps, interfaces and devices to realize the promise of the connected home. Today, Lynky is unveiling the solution to this problem – the world's first touchscreen smart home hub with Google Assistant that can a control a myriad of IoT products with one, elegant device.
Available today for preorder on Indiegogo at the introductory price of $99, Lynky acts like the universal remote of the smart home, allowing multiple products to be setup, managed and controlled with a super-simple, intuitive interface.  With Lynky, operating multiple IoT devices at once becomes as effortless as using an everyday appliance in the home.
Its open platform and Wi-Fi, Bluetooth and Zigbee connections allows it to work with thousands of the most popular IoT products including Philips Hue, Nest, August Home, Ring, GE Lighting, iHome and TP-Link to name just a few. 
"People tend to buy smart home devices to make their lives easier, but often find that the more devices they have, the more overwhelming and complicated using IoT gadgets can be for them," said Jerry Hou, product manager at Lynky. "I'm proud that Lynky is able to accomplish the true vision of the connected home by finally allowing people to simplify and centralize all of their devices in one convenient place."                 
Multiple Formats in Multiple Locations 
Lynky comes in two formats – a desktop that can be placed anywhere in the home and a wall version that can be mounted and powered by any existing light switch fittings. The wall version can also control a light or ceiling fan that was previously connected to the switch. While a single Lynky can control actions around an entire house, multiple Lynky hubs can be placed throughout a home to provide a control panel in any room. Every Lynky can connect and sync automatically to each other.
Additionally, each Lynky can be customized with the preferred smart gadgets and commands for that space. For example, while a Lynky in a kitchen might be linked to every IoT device available in a home, a Lynky in that home's guest bedroom might only display the devices in that room and the living room.
Controlling devices in other rooms is just a scroll or voice command away. Interactions with the Lynky smart home hub can be triggered through touch, voice or even with connected devices sensing their environment and responding to predefined rules.  
The Simple Touch         
The Lynky touchscreen can be used to connect and load any Lynky-certified smart device in just two simple steps. The touchscreen interface has been designed to be extremely simple with easy to use virtual buttons and controls.  Actions can be controlled on the Lynky itself, on smartphones using the Lynky App or online through the Lynky cloud based portal when away from the home. 
Your Voice is Lynky's Command
Lynky can also be controlled by voice command and has Google Assistant natively integrated within it. It has a two-microphone array for far-field listening and allows access to the full array of Google Assistant services including getting information, news, weather, listening to music, internet radio and podcasts.  
Setting the Scene
As well as controlling individual devices and actions, Lynky can be used to set scenes within the home allowing one command or touch to trigger multiple actions. For instance, "Movie Time" may automatically dim the lights, close the drapes and switch the TV to Netflix. A morning wake up scene may trigger as an alarm clock sounds, the drapes open and the coffee machine begins to percolate. 
Scenes are easy to set on Lynky itself through a simple drag and drop feature. Lynky also integrates with IFTTT for even more elaborate scenes, schedules and automations. 
Key Technical Specifications and Features:
·       Compact design – 5.43" x 2.56" x 4.45" and only 16 ounces
·       Smart specs – 5" multi-touch display (1280×720) Far field microphone array (two microphones) and two, 2W stereo speakers
·       Flexible Installation – Wall mount version powered by existing light switches and desktop version powered via USB
·       Multi-Protocol Hub – Bluetooth, Zigbee, Wi-Fi connectivity. Open API integration and native IFTTT makes Lynky compatible with thousands of the most popular IoT devices 
·       Scene Creator – Drag and drop functionality to easily create custom rules and scenes 
·       Google Assistant –  Natively integrated within Lynky to offer full range of voice assistant services.
Availability
Lynky is available now for preorder at Indiegogo.com with shipping slated for Q1 2018. Preorder pricing starts at $99. For more information and to purchase an early-bird Lynky device, please visit: https://igg.me/at/lynky
About Lynky
The Lynky team came together several years ago with a simple mission: To make the modern smart home truly smart, but easy for anyone to use. After two solid years of development, the Lynky smart home hub is ready for production. The team designed it from the ground up, integrating the best features and concepts that they wanted in their own smart homes, and created a product that consumers will love to bring into their homes. Drawing from their combined expertise, the Lynky team is working to create a simpler and more affordable smart home experience for everyone with an eventual full lineup of smart devices.
To comment on this article and other GadgetGram content, visit our Facebook page, or our Twitterand Instagram feeds.