The new Hudly HUD Heads-Up Display is a great piece of technology, particularly if your newer car doesn't already have a heads-up display (HUD). What is a HUD? In newer vehicles, a HUD projects information on your windshield in sort of a translucent, transparent way, allowing you to view that information on your windshield without obstructing your view of the road, and allowing you to focus on driving instead of on you in-dash navigation or smartphone.
As mentioned, many of the newer car models have built-in HUDS, but there is also an after-market product called the Hudly, which looks to bring that technology to drivers whose vehicles don't currently support the feature.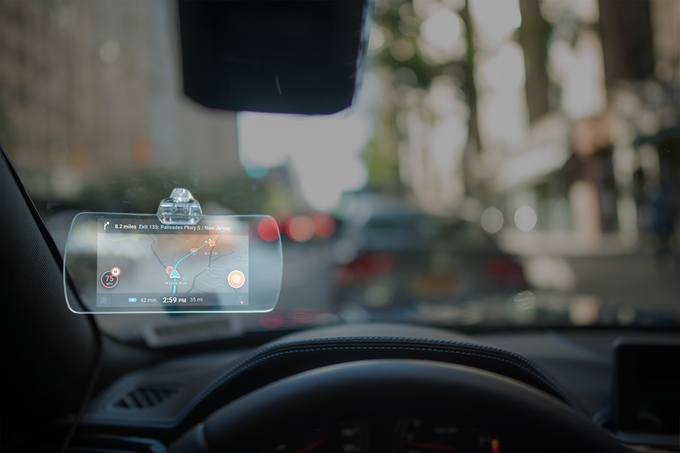 The Hudly system comes in three parts: A transparent display, a projector and a plug-in for the OBD-II Data Link Connector, which is standard on every vehicle built after 1996. The Hudly can also mirror your Android and iPhone phones using an HDMI connector using an adapter, allowing you to display your apps and turn-by-turn directions on the HUD. It's spectacular for phone and mapping apps. It can also display vehicle information collected from the OBD-II including your fuel gauge, speed, outside temperature and other measurements your car already offers such as odometer, trip and MPG readings.
While Hudly doesn't have its own UI, it's still fairly easy to control, especially if you are apt at using your phone's voice commands. This actually makes Hudly more user friendly than factory HUDs because factory HUDs many times don't include a voice command feature. Additionally if a call comes in, most newer phones allow you to answer a call or dial a number using voice commands, which makes the Hudly HUD that much more ideal for hands-free operation.
The Hudly HUD will begin shipping in December. The Kickstarter project will retail for $249 when it's officially available, but early backers can get one for $199 while supplies last. So if you insist on making the road a safer place while you drive, the Hudly HUD makes a giant step in that direction.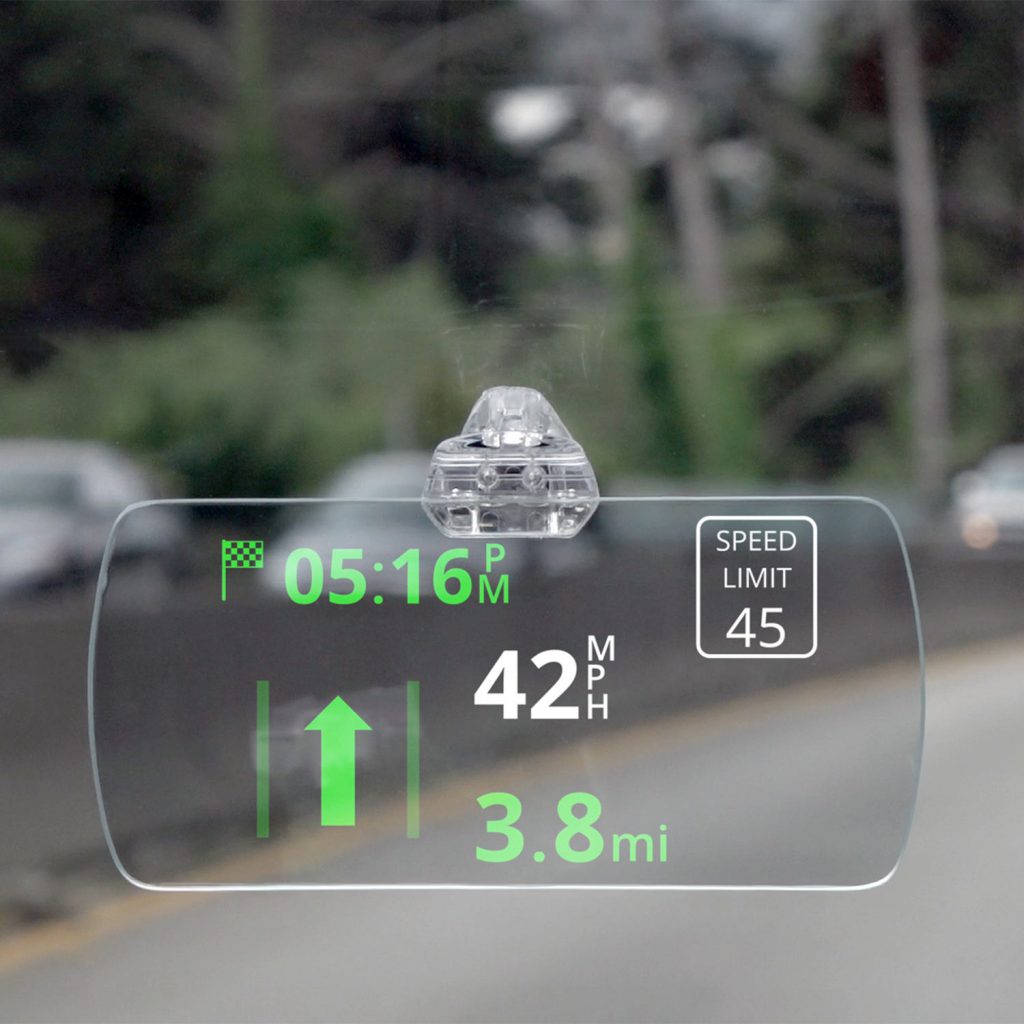 To comment on this article and other GadgetGram content, visit our Facebook page, or our Twitterand Instagram feeds.