Gamevice, manufacturers of gaming controllers for smartphones and other devices, just let the cat out of the bag that their best selling GV 157 model will be fully compatible with iPhone X, iPhone 8, iPhone 8 Plus, and the Sphero app-controlled droid. Better yet, they've lowered the price on the GV157 just in time for the holidays.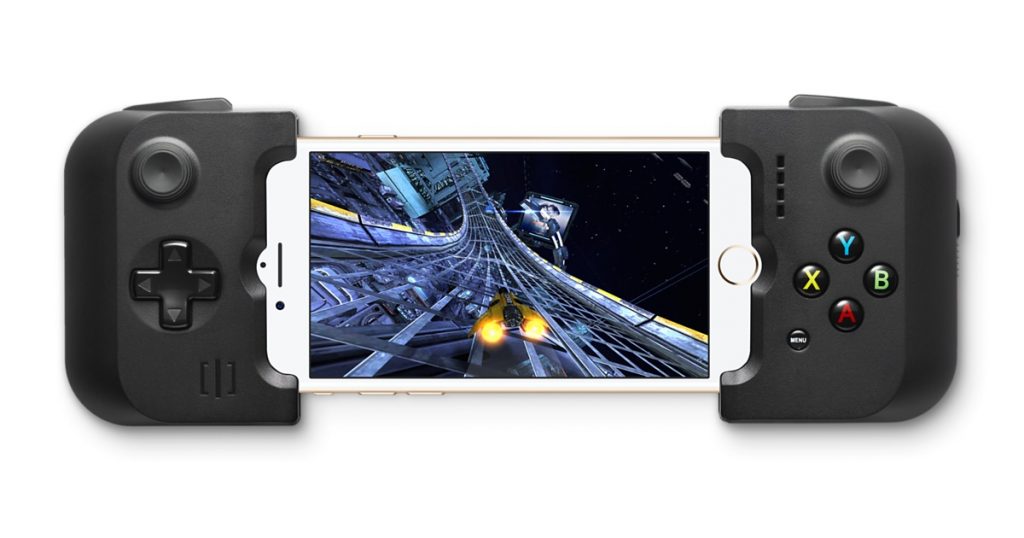 Check out the Gamevice Press Release…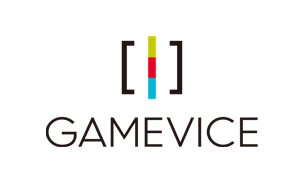 GAMEVICE ANNOUNCES FULL SUPPORT FOR IPHONE X AND IPHONE 8 AND PRECISION CONTROL FOR SPHERO'S APP-ENABLED DROIDS AT NEW LOW PRICE
Control This Year's Hottest Games and Gadgets Including BB-9E, BB-8 and R2D2 Just in Time for Star Wars: The Last Jedi
LOS ANGELES, CA – December 13, 2017 – Gamevice, the makers of the industry-leading mobile controller, announced today that its GV 157 model is fully compatible with iPhone X and iPhone 8/8+. In addition, Gamevice has revealed full support for Sphero's app-enabled droids, well-timed for the launch of Star Wars: The Last Jedi. To accommodate Gamevice's expanded functionality with partners which now include drones, droids and robots, they have lowered the price of the GV 157 to $79.95, a 20% savings just in time for the holidays.
"We chose to lower the price to $79.95 as demand for Gamevice has increased due to the fact that it can now be used for more than just gaming," said Phillip Hyun, CEO, Gamevice. "Gamevice not only makes gaming on smartphones better, but it adds precision control to app controlled gadgets such as Sphero's app-enabled droids and DJI's Spark Drone, with more on the way."
Sphero's App-enabled droids and Gamevice make the perfect gift to put under the tree this holiday season. Kids of all ages can control Sphero's R2-D2, BB-8 or BB-9E, explore holographic simulations and starships from the Star Wars galaxy, watch the Star Wars films and more through the Star Wars Droids App by Sphero that now works with Gamevice.
With iPhone X offering Apple's best display yet, Gamevice gives users 100% of that screen by providing an unobstructed view, an essential element for full gaming immersion. iPhone X or iPhone 8/8+ and Gamevice make the perfect combination for gaming this season, providing console quality controls to some of the hottest holiday games, including: Lineage 2, NBA 2K18, The Talos Principle, Sky Gamblers and Modern Combat Versus.
Featuring more than 1,000 games, including those optimized for the iPhone X like Lineage 2, The Talos Principle, and Grid Autosport, Gamevice gives players latency-free control over their mobile experience, along with a comfortable, ergonomic design and console-quality buttons and joysticks for all of the latest iPhones starting with the iPhone 6 / 6 Plus.
Gamevice's GV 157, now only $79.95, is an all-in-one entertainment hub that works as a controller for more than 1,000 mobile games, DJI's Spark drone, and Sphero's SPRK+ and Star Wars Droids, and is now available at Gamevice.com or select retailers.
Gamevice will be at CES 2018 – join us for hands-on demonstrations of its control with the iPhone X and iPhone 8 as we show new games, drones, robots and more. Email Danitra Alomia ([email protected]) for an appointment. For more information or to purchase a unit, please visit: www.gamevice.com
###
ABOUT GAMEVICE
Transforming the Apple iPad, iPad mini, iPhone, and iPad Pro's, into a full-fledged portable gaming platform with real, console quality controls. Gamevice is a lightning connected attachable controller offering the lowest latency possible of any controller on the market. This MFi certified (Made for iOS devices) dual analog stick controller easily snaps onto the Apple iPhone X, 8 and 8 Plus, 7 and 7 Plus, 6s and 6s Plus, iPad Air, iPad mini, and iPad Pros, to deliver true, fully functional hardware gaming controls. The controller also works with Samsung Galaxy S8, S8+, Note8 and Samsung Galaxy S7/S7 edge devices.
More than just a controller, Gamevice is an entertainment hub that transcends the boundaries of play, bringing video games, drones and toy control to one device. Mobile gamers and gadget gurus no longer have to deal with the limitations of a touchscreen as Gamevice delivers controls on par with consoles or high-end remotes. From modern console classics like Capcom's Street Fighter IV to Mojang's omni-platform Minecraft, there are more than 1,000 Gamevice compatible games. Weighing in at less than a pound, Gamevice was engineered specifically to enhance gaming for mobile devices.
ABOUT SPHERO
Based in Boulder, CO, Sphero fuses physical, digital, and entertainment experiences to unlock the true potential of play and inspire tomorrow's creators. Sphero was founded by Ian Bernstein and Adam Wilson after completing Boulder Techstars in 2010. We're now available in 80+ countries around the globe and have sold more than one million robots to date… and counting. We're here to rattle cages, ruffle feathers, and reinvent entertainment… all for the sake of inspiration and creation. It's time to defy convention and change the way the world thinks about play.