Some items need a secure and safe place to be stored, including your keys, phone, passport, medication…etc. It simply helps protect privacy and provide security, while still allowing convenient access. The iKeyp Pro provides a unique blend of security, simplicity, and most important..technology. Created by Solo Technology Holdings, the iKeyp Pro is a groundbreaking product for the smart and cautious in mind.
For starters, the iKeyp Pro provides convenient access, 24/7 security monitoring, real-time reminders, and visual and audible alerts on the device. Read on…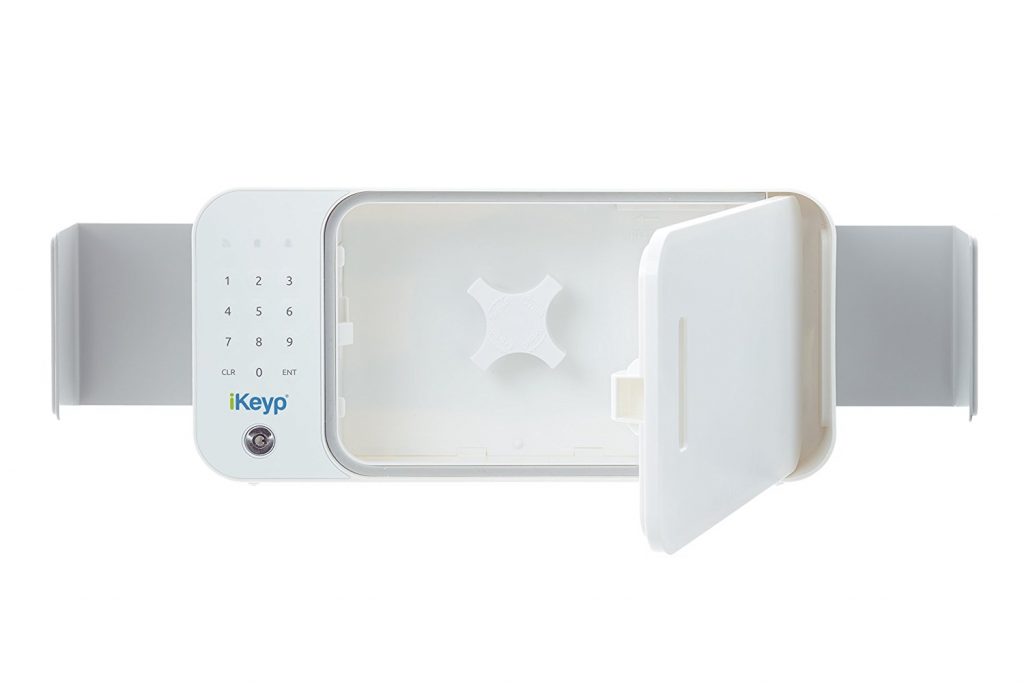 iKeyp Pro Design
The iKeyp Pro features a cool and clean, minimalistic design with the door compartment sitting flush with the rest of the device. Rubber strips at the bottom help the iKeyp Pro from sliding around.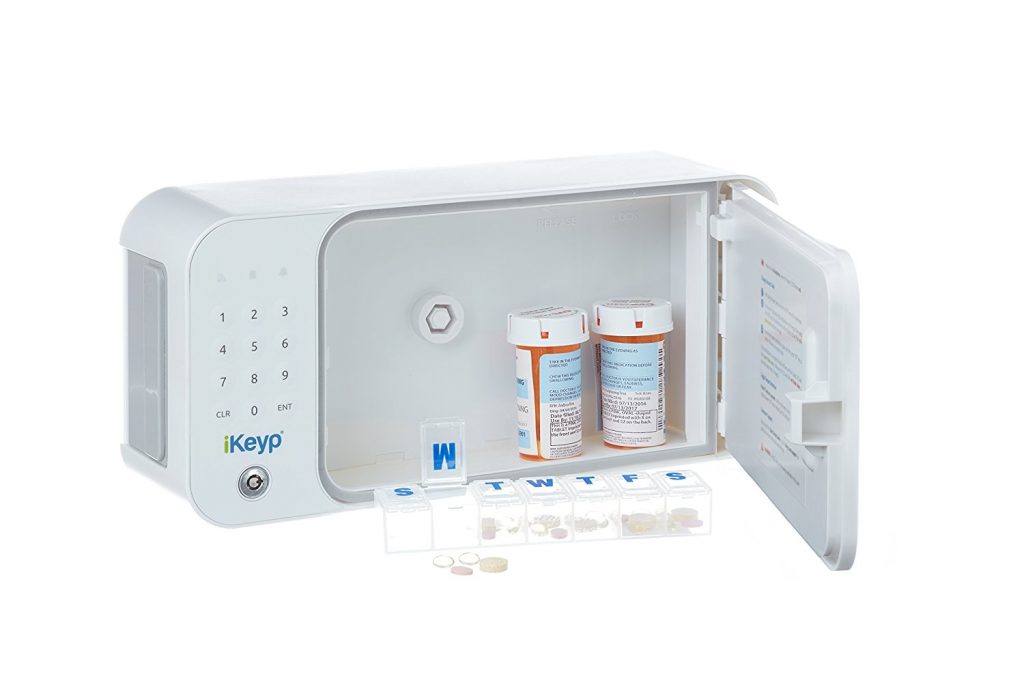 Even though the iKeyp Pro is a small safe, it's designed to look more like an appliance. It's constructed of plastic, but it's super strong, and it's intended for common items safe-keeping like prescriptions, currency, documents and other valuable or important items. the iKeyp Pro is also appropriate for high-traffic environments with multiple residents such as medical facilities, assisted living homes, multi-roommate apartments and dorm rooms.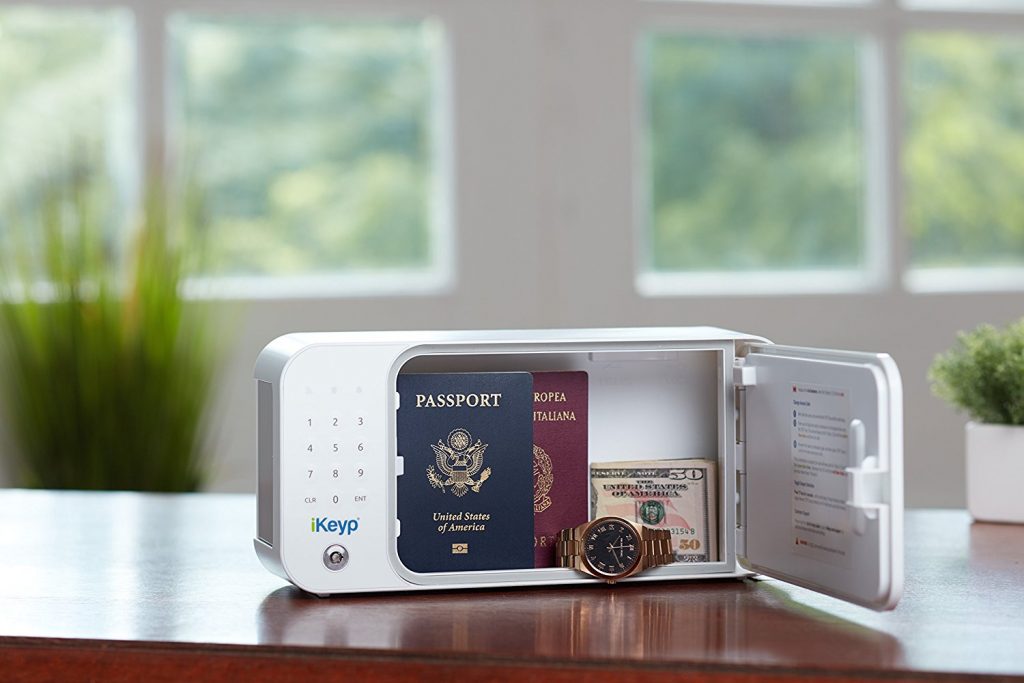 Features
The iKeyp Pro is super easy to use. It can be opened using the built-in digital keypad, a smartphone or a backup key, as well as remotely by Solo Technology's customer service as needed. Incidentally, the company is launching a larger safe in 2018.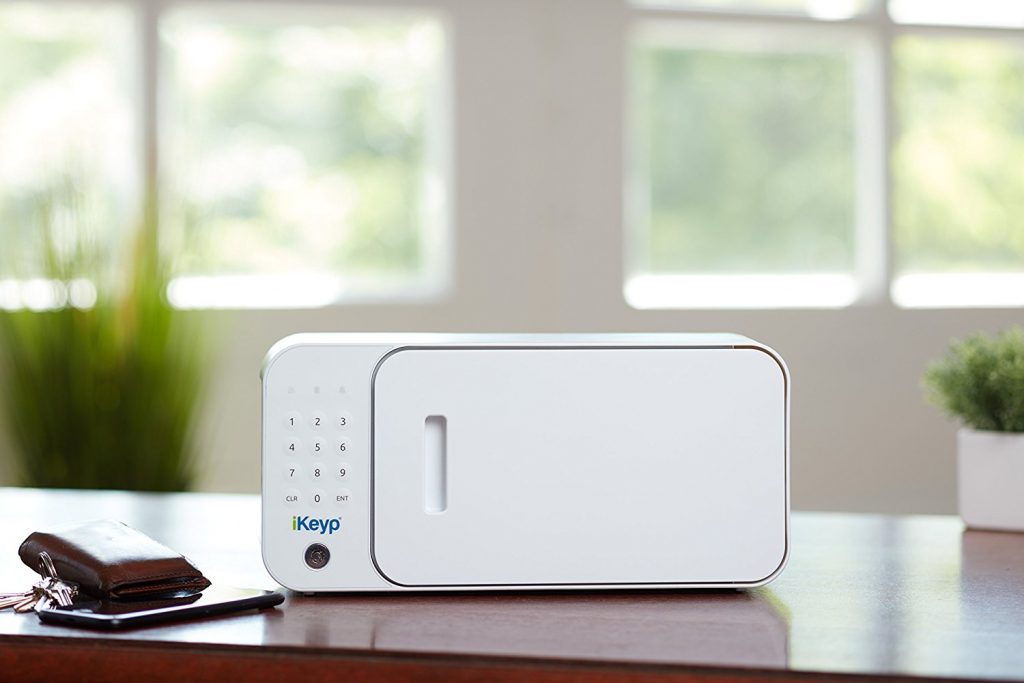 While the security monitoring, alerts, reminders and remote open all work as intended, the iKeyp Pro is activated by hand. This means that while the Pro can be opened from anywhere with an internet connection, someone else needs to be able to click the Pro's keypad in order to wake the device and have it connect to Wi-Fi. This feature is designed to insure that whoever is accessing it has the appropriate permission to do so….merely another layer of security.
The iKeyp Pro adds peace of mind, and it's powered by four AA batteries making it easy to move around without having to deal with power outlets and cords.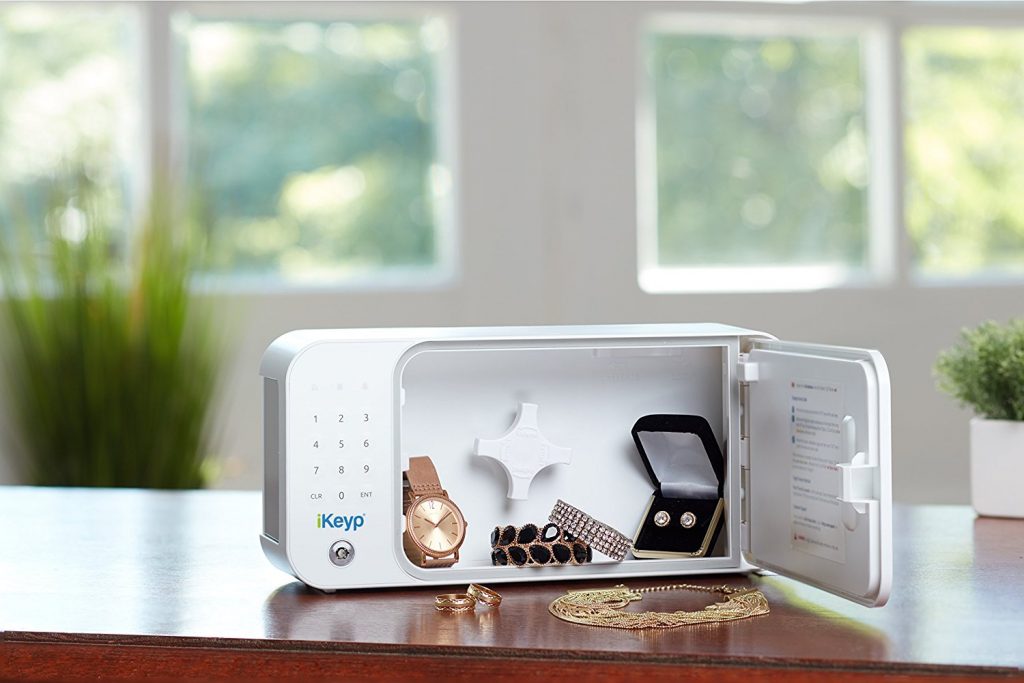 Bottom Line
The iKeyp Pro gives you a very strong and portable solution for safeguarding your valuables. With smart notifications, alerts, and the ability to access it through several options including remotely, the Pro is a perfect solution for tons of security applications. The iKeyp Pro runs around $149, and you can purchase it here.
Comment on this article and other GadgetGram content, visit our Facebook page, or our Twitterand Instagram feeds.