Head-up displays are becoming more prevalent in motorcycles and even cars from manufacturer, as well as being offered by third-party suppliers. These devices give the user easy access to information including road hazards, weather, speed, navigation and more. The heads up display, more commonly called a HUD, can be paired with your smartphone as well, so you can make calls, listen to music, and access other features from your phone. The O-Synce USEE is a HUD for bicycles so cyclists can enjoy this technology on their routes.
Developed and patented by Momes GmbH, the O-Synce USEE is the first device of its kind with its goal to keep bikers' eyes on the road and hands on the handlebars, while letting them monitor their performance and location via navigation. They never have to look down. The O-Synce USEE HUD is housed in a waterproof case, and the LCD works in all weather conditions. A UV collector allows the display to adjust according to light conditions for greater readability.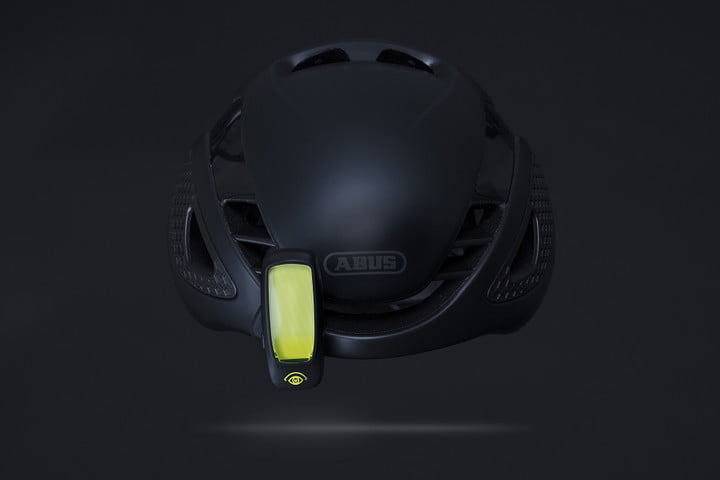 The O-Synce USEE display has 2 display sections. Performance is displayed on the right, while speed is displayed on the left.  The speed display can be changed to suit your preferences. If you connect the USEE to both a power meter and a heart rate monitor, the performance indicator is displayed on the right, while the speed indicator is replaced by your heart rate on the left.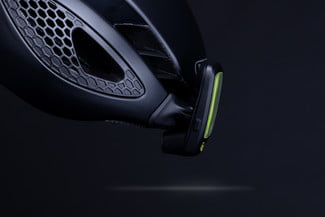 The USEE can also display travel time, current speed, cadence, distance, and gear. If you pair it with your smartphone, you can get navigation and lap times. USEE pairs with the Naviki navigation app via Bluetooth, so you don't need to keep your expensive phone attached to the handlebars or anywhere else that puts it at the mercy of accidents and weather.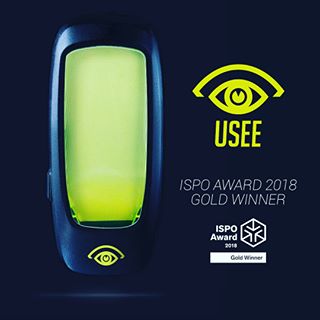 The O-Synce USEE weighs just 19 grams, including the weight of the battery, and speaking of batteries, this one has a lifespan of 400 hours. The O-Synce USEE smart device will initially be available for the Viantor, Aventor and ABUS GameChanger race helmets because of their compatible mounting option.
Comment on this article and other GadgetGram content by visiting our Facebook page, or our Twitter and Instagram feeds.