Fitbit's first true smartwatch, the Ionic, was a great first stab with some impressive features, but lacked the refinement to make it spectacular. Since then, Fitbit is going full force in the smartwatch market by introducing the $200 Fitbit Versa, a smartwatch clearly designed to offer a little something for everyone. Fitbit's focus on health is still the mainstay with the Versa, but it also seems to be a watch for everyone.
Fitbit Versa Design & Features
The Versa is designed with a more round look, and it has an aluminum squircle that makes the watch look and feel more mainstream than the Ionic, with a single unisex body. It's also super slim at just 11.2mm thick. In fact, the Fitbit Versa is the thinnest smartwatch Fitbit has ever made, and the company claims it's the lightest all-metal smartwatch you'll find around.
A 1.34-inch square LCD sits in the middle of the Versa's body, and with a very bright display, its easy to read, even under intense sunlight. 4GB of storage reside inside, only 2.5GB of which is available for music storage, which allows you to leave your phone at home when you take a walk or run. What is lacking with the Fitbit Versa is no built-in GPS, however, this certainly helps battery life. With the Versa's 145mAh battery, you can get over four days of use on a single charge.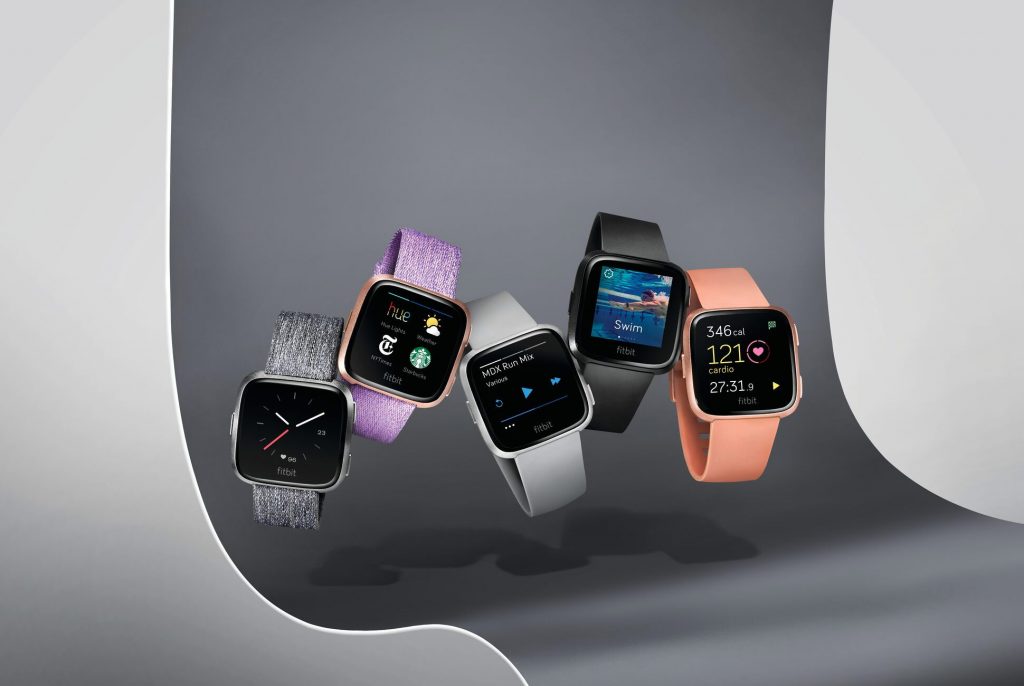 The Fitbit Versa, unlike the Iconic, also lacks Fitbit Pay, the contactless payment service supported by around 40 banks around the world. To use it, you'll either have to shell out $30 extra for one of Fitbit's special edition Versas, or buy a regular Versa from overseas where the feature is enabled by default.
The Fitbit Versa's processor and RAM make it a very snappy little device. Swiping through the list of preloaded apps and dismissing notifications was smooth, thanks to underlying updates made to Fitbit OS. Thankfully, there's more going on here than just foundational changes. Fitbit also worked on ways to make the Versa feel more like a traditional smartwatch. And with notifications, you're finally able to fire back with canned and customized responses… as long as you have an Android phone. Also, a relatively new partnership with French streaming service Deezer makes it easier to load up the Versa with custom playlists, too, and a steadily growing selection of apps means the Versa can be much more than just a fitness tracker.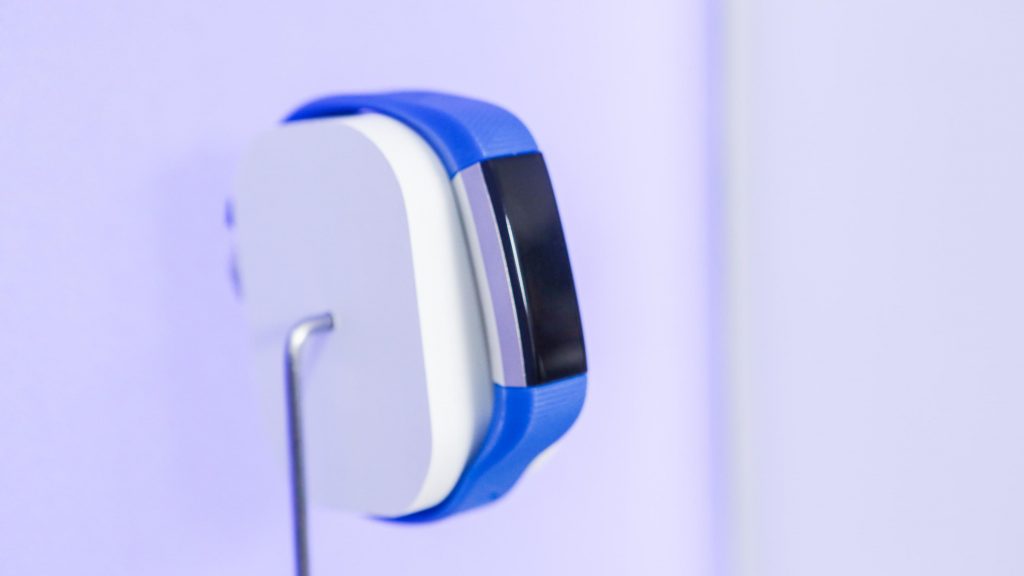 Fitbit Versa as a Fitness Tracker
And speaking of fitness trackers, the Fitbit Versa is on par with one of the best fitness watches out there. The sensors can track many activities, and crucial stats are easier to take in from the watch's redesigned dashboard. Fitbit has added a handful of clever updates to make the Versa a more thoughtful kind of workout companion. A perfect example of this is the Versa's updated Coach app, which solicits feedback about a workout after you've made it so it can upgrade those on-device exercise routines over time. Later in the year, the Versa will also have the ability to deliver more personalized suggestions, data summaries and reminders.
One of the Versa's most important features will be available right out of the box, and it's geared towards women. The Fitbit Versa will be able to log the intricacies of their menstrual cycle. By logging the state of their flow and the symptoms involved as they occur, Fitbit's health model can offer a countdown to a user's next period, not to mention crucial information and context to healthcare providers.
The bottom line is that the Fitbit Versa takes most of what made the Ionic impressive, gave it some refinements, and squeezed it into a body most people wouldn't think twice about wearing. That's a pretty powerful step on its own, but Fitbit's growing commitment to thoughtfully using the data we offer to it might be the advantage Fitbit so strongly needs. The Fitbit Versa goes on sale this April.
Comment on this article and other GadgetGram content by visiting our Facebook page, or our Twitter and Instagram feeds.