Honda is always pushing the envelope with their engines. From road cars to race cars, the car giant has always paid particular attention to the quality and performance of their motors… even with their lawn mowers.
Four years ago, Honda came out with a 109-horsepower Honda VTR motorcycle engine, which they stuffed into one of their lawn mowers. The Mean Mower, as Honda called it, achieved an average speed of 116.57 mph, which is unthinkable for a lawn mower.
The Mean Mower earned Honda a place in the record books, but some time later a team of Norwegian engine fanatics grabbed the record away from Honda with an even meaner mowing machine using a V8 out of a Corvette. Placing it in a modified Viking T5 mower, the team hit an amazing 133.57 mph.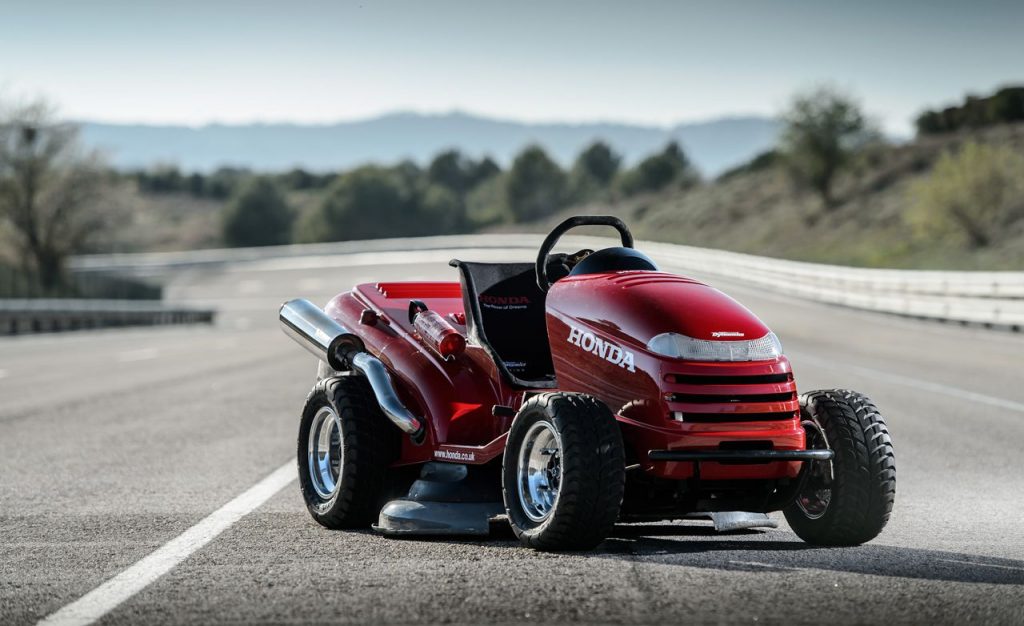 After the record was broken and many sleepless nights from the Honda Team, the Japanese giant is striking back with a mower even faster than its original Mean Mower.  Partnering once again with touring-car partner Team Dynamics, the all-new Mean Mower will be powered by a 1,000-cc, 190-horsepower engine borrowed from Honda's SP1 Fireblade sports bike.
Experienced karting racer Jess Hawkins will be behind the wheel when this Mean Mower is unveiled, who's aiming to blast past 134 mph to reclaim the record for Honda. Team Dynamics has moved the engine to the front of the mower for better balance and to prevent wheelies.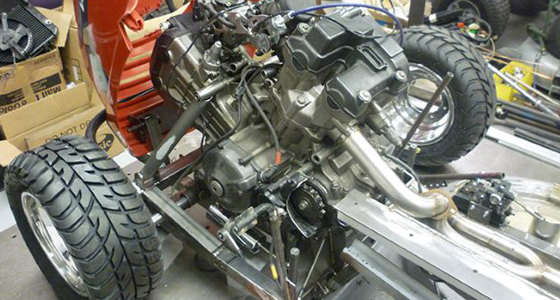 Despite the modifications, the original Mean Mower could still operate as a functional lawn mower, trimming grass at up to 15 mph, about twice as fast as a regular mower. And with Mean Mower II, you could even mow the lawn at 100 mph.
Comment on this article and other GadgetGram content by visiting our Facebook page, or our Twitter and Instagram feeds.