The new Sharp Superheated Steam Countertop Oven combines superheated steam and conventional radiant heat, which can cook food that's both crispy on the outside and tender on the inside. Sharp says the pizzeria-style countertop oven combines the two heating systems in a way that could effectively cook everything from pizza to cookies to even steak.
Sharp says that cooking food with radiant heat allows it to reach browning temperatures that are safe for eating, while also retaining the natural flavors and texture of the food. For example, pizza will have a crunchy, crispy crust, but the cheese will be perfectly melted and hot. Cod or tuna will come out of the oven with a crispy texture on the surface and with juicy flavors on the inside. The Sharp Superheated Steam Countertop Oven, model SSC0586DS, comes with five cooking modes — broil/grill, bake-reheat, warm, toast and pizza, all of which use the dual heating system.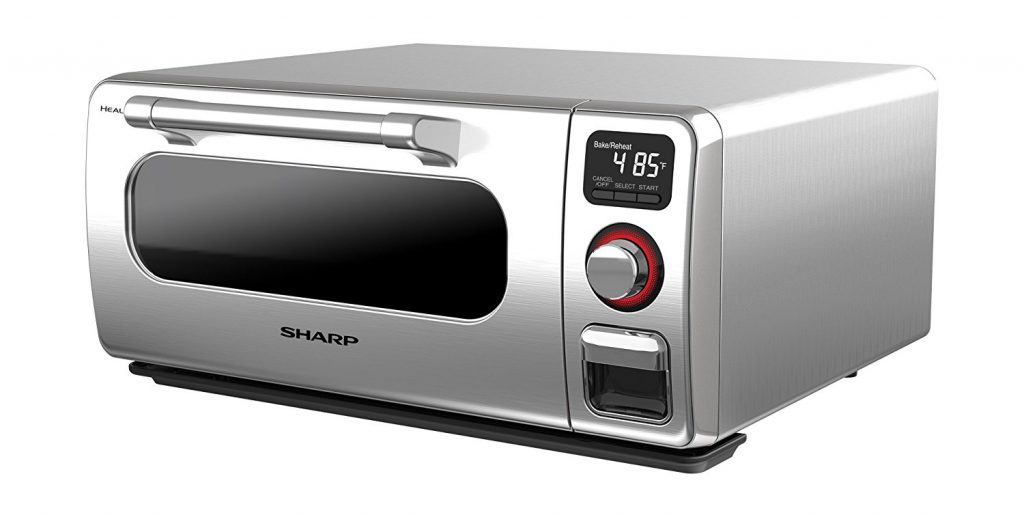 "Sharp remains dedicated to making healthy cooking at home a fun and positive experience for everyone," said Peter Weedfald, Senior Vice President of Sales & Marketing. "With our new Superheated Steam Countertop Oven, we're showing our commitment to Simply Better Living with a revolutionary new product that is simple to use, better than the competition, and creates great-tasting meals for a modern, fast-paced, healthy lifestyle."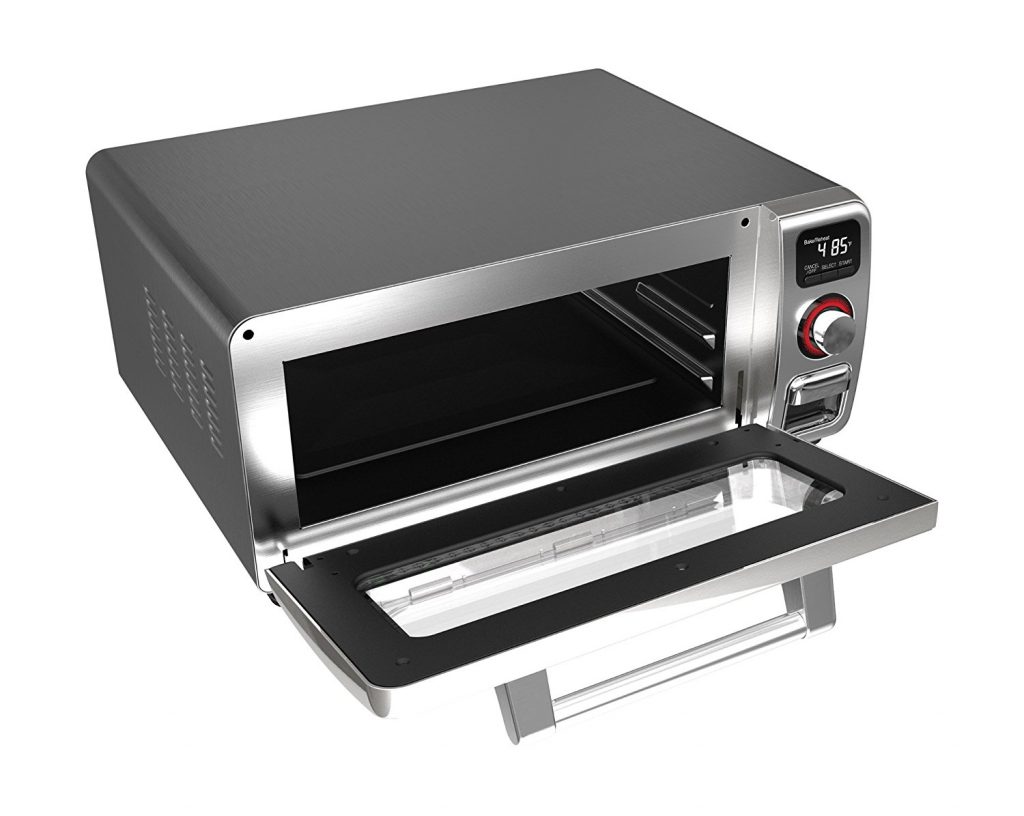 Th Sharp Superheated Steam Countertop Oven does not require any preheating or defrosting. Foods are ready to cook, saving consumers time when trying to put dinner on the table.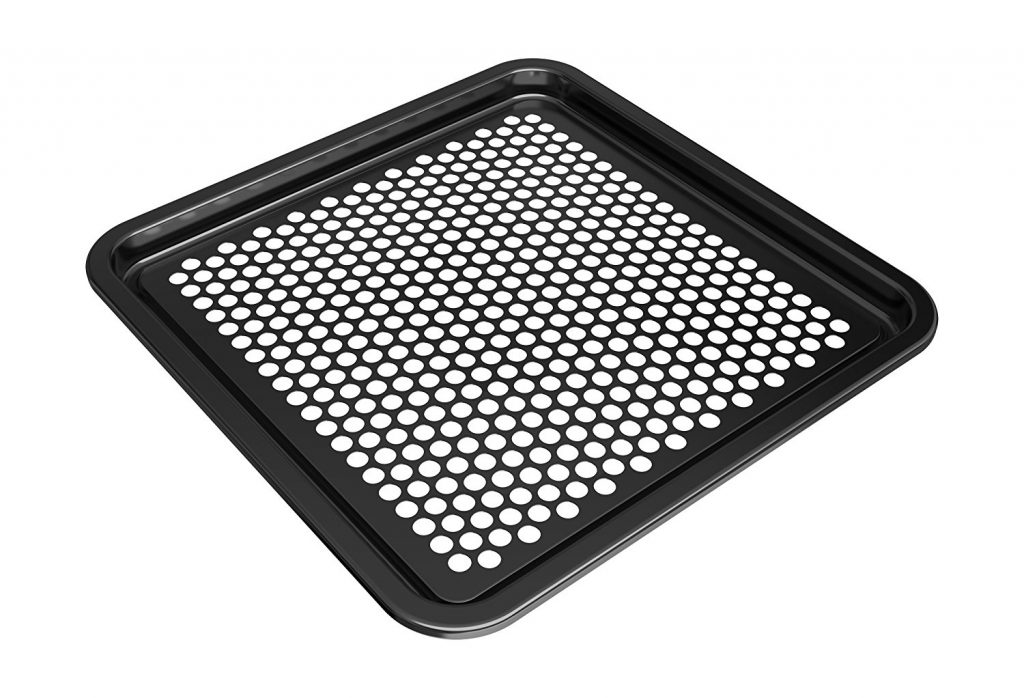 The broiling pan that comes with the oven is also 39 percent bigger than standard sheet pans, with a size of 12.5 × 12.5 inches. That means the pan can hold anything from nine slices of toast to a 12-inch pizza. The water tank holds 6.8 fluid ounces and will last for up to 60 minutes of cooking, and it's easy to refill if you need to keep the cooking process going.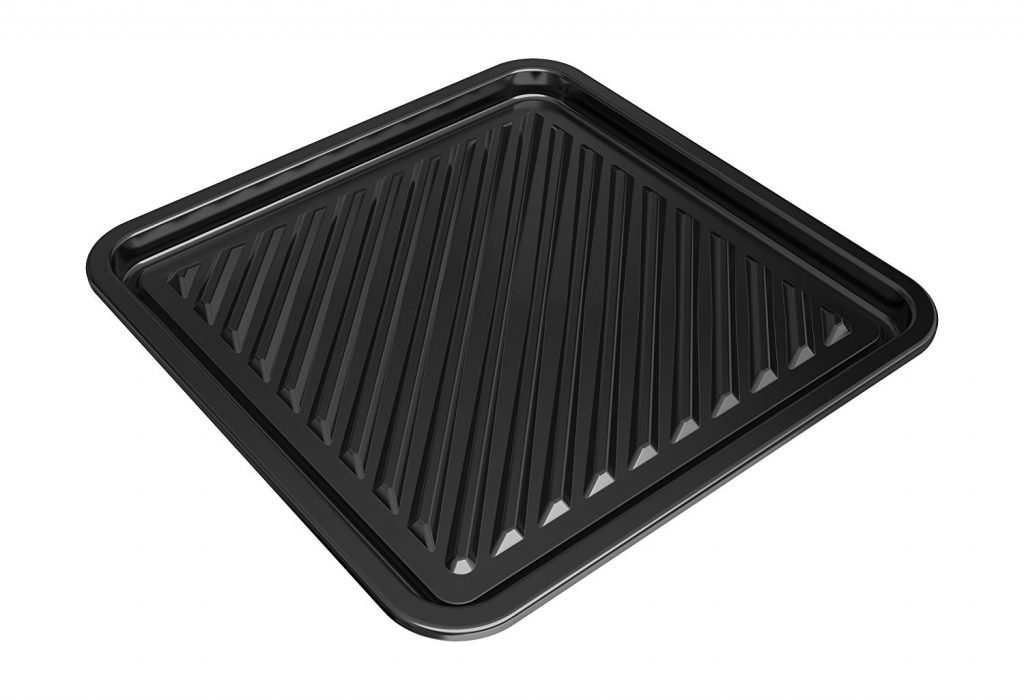 "Sharp is extremely proud to help make the benefits of superheated steam cooking more accessible than ever by bringing them to kitchen countertops across America," said Jim Sanduski, President of Sharp Home Electronics Company of America. "The ability to package this innovative technology into a countertop solution at this price point has made this our most important entry into the small appliance category yet, bringing us one step closer to reaching our collective goal of bringing superheated steam to everyone."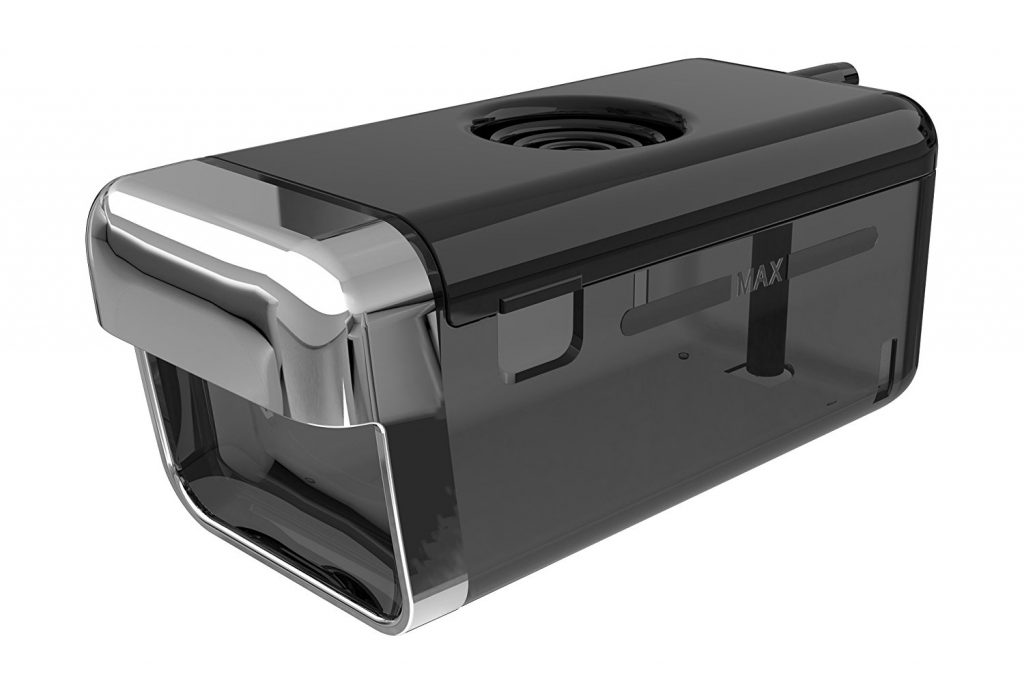 Countertop cookers, specifically those that use steam, are becoming very popular lately, thanks to their fast cooking and small footprint.
Comment on this article and other GadgetGram content by visiting our Facebook page, or our Twitter and Instagram feeds.