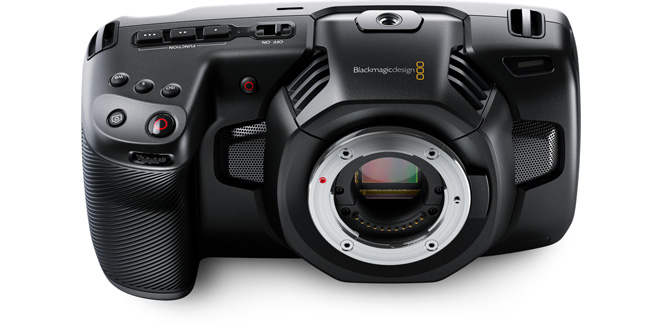 The Pocket Cinema Camera 4K is tiny for a cinema camera, so it's meant to accommodate portability and flexibility. As a bonus, it needs no external recording equipment because it can save files, including RAW video, straight to the internal SD or CFast 2.0 memory cards. Alternately, it can also record directly to an external hard drive via USB-C, an industry first, bypassing the need for expensive external recorders.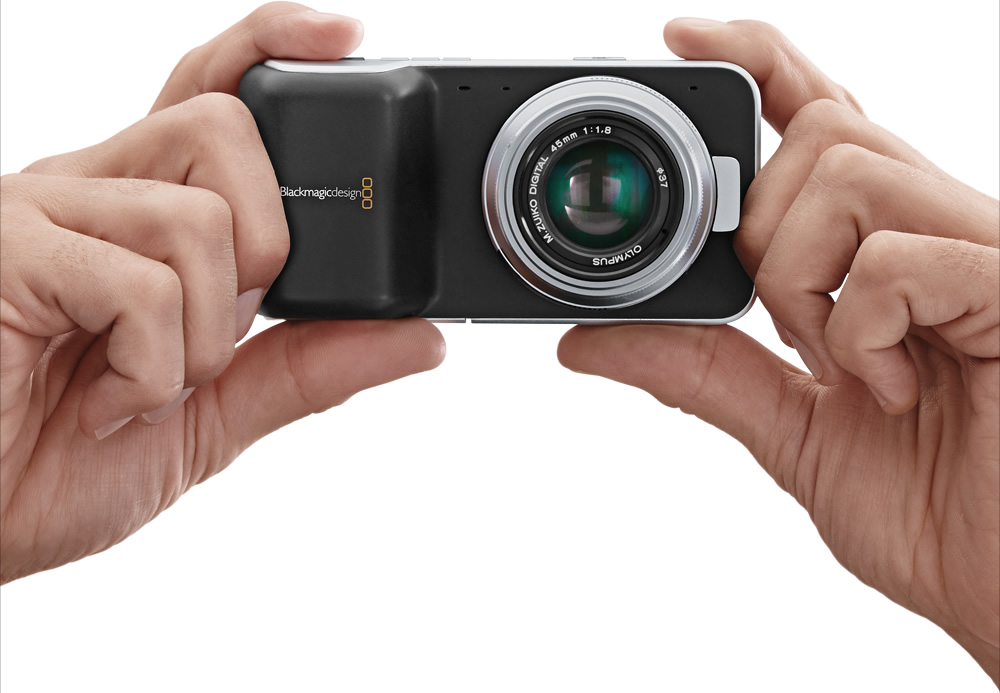 With 13 stops of dynamic range, the camera can shoot HDR in both film and video modes. An "extended video" mode offers the increased latitude of film mode, but in an optimized file that doesn't require as much post-production work. Blackmagic also integrated its fourth-generation color science, which offers superior quality to both DSLRs and even costlier cinema cameras.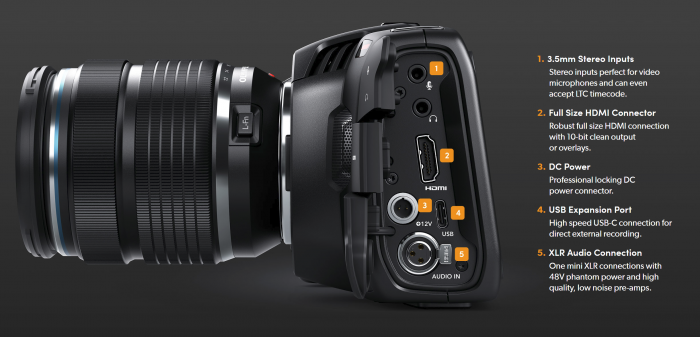 As mentioned, the Blackmagic Pocket Cinema Camera 4K is very tiny, but crams a ton of technology into a small package. Blackmagic calls the design  "space age", thanks to an advanced polycarbonate and carbon fiber composite construction that helps ward off damage from drops and bumps. The camera is wider than the still cameras it is modeled after in order to accommodate a 5-inch touchscreen. In the DSLR-like grip you'll find dedicated, physical controls for white balance, aperture, shutter and ISO. 
Video ports include a 3.5mm stereo audio jack, an HDMI port and a mini XLR audio input. Audio can also be captured through four built-in mics. Bluetooth is also built-in, and the active Micro Four Thirds mount is compatible with standard MFT lenses from Olympus, Panasonic and other camera companies. Optional adapters allow for the use of lenses from other brands and formats to be used, such as Nikon F, Canon EF and even PL-mount cinema lenses. Autofocus is available with some compatible lenses.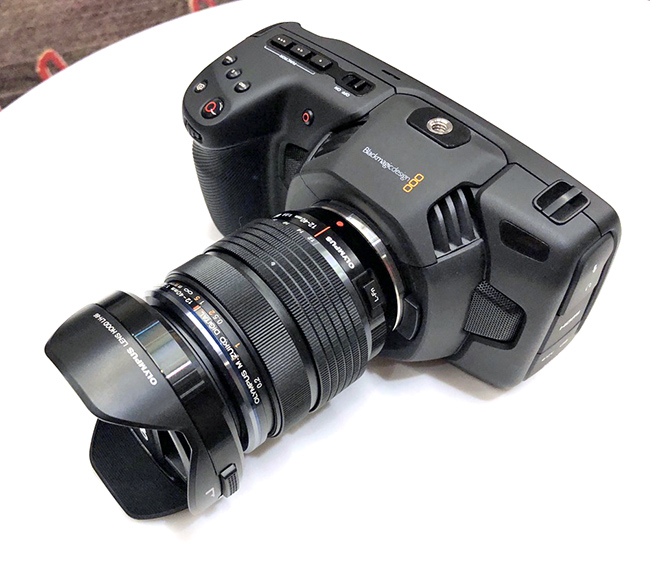 The camera includes a full license for DaVinci Resolve Studio 15, coloring software and video editing. Blackmagic says Resolve is now the first post-production program to combine online and offline editing all the way through editing, color, collaboration and visual effects because the software adds a new Fusion panel for controlling visual effects, including paint, composing, particles and text. The change boosts the software's approach to all-in-one video editing rather than separating apps for graphics and audio controls, which helps create a faster workflow.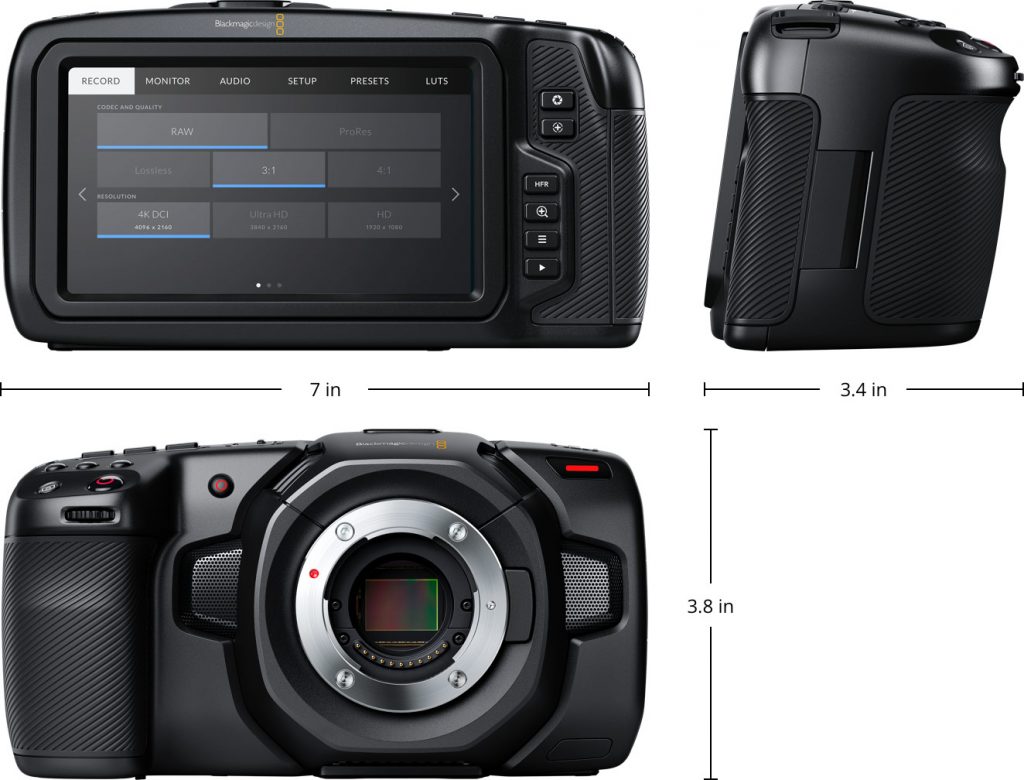 The updated software includes 250 new visual effects tools along with over 100 other updates across the board, including collaboration network rendering, VR, 3D and other tools. DaVinci Resolve 15 is available to download now as a public beta. Without a camera purchase, the full version retails for $299.
Comment on this article and other GadgetGram content by visiting our Facebook page, or our Twitter and Instagram feeds.