This year, Scotts are hoping to smarten up your back yard with a host of automated watering products designed to keep plants healthy. The range comprises in-ground irrigation controllers, water sensors, sprinklers, sprayers and even a drip kit for potted plants.
The $150 Scotts Gro 7 Zone Controller is the brains of the operation. Part of a new breed of smartphone-powered irrigation systems, the controller automatically programs itself using real-time weather data, with an accompanying app for manually scheduling tweaks and one-off sprays on the hottest days.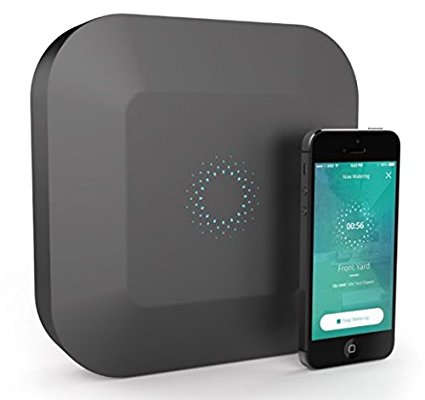 The 7″ x 7″ Scotts Gro 7 Zone Controller is reasonably-well built, with a removable plastic cover protecting internal wiring connections to each of the seven available zones. Unlike some controllers, this one is designed to be installed inside the house (or garage).
Installation is simple, especially if you have an existing irrigation system. If you're starting from scratch, it's worth taking time to plan out your watering zones and potentially seek the help of a professional landscaper to source and install the irrigation pumps, valves and tubing.
Otherwise, you'll find that Scotts Gro 7 Zone Controller integrates neatly with existing wiring. Swap out that old sprinkler controller, download and install the Gro Connect smartphone app, and get connected. There are no on-device controls available, so you're restricted to app control or optional Amazon Alexa or Google Assistant voice control.
Scotts has done a great job with the accompanying Gro Connect app, which is friendly enough, even for beginners. It can be used with the 7 Zone Controller or $100 Gro Water Sensor Starter Kit to supply local weather data and scheduling. Once you've connected your mobile device to the controller or kit via Bluetooth. You then supply your Wi-Fi network details (only 2.4 GHz bands supported) and you're all set.
Any existing zones will be automatically detected, or you can configure zones from scratch. The Gro app also supports a range of features to enhance efficiency and convenience. Automated watering schedules optionally support EPA WaterSense Specifications, which takes account of each zone's soil type, slopes, and shade to calculate efficient watering schedules on a per-zone basis. You'll also find notification alerts for network connectivity and hardware issues along with prompts notifying you if a watering cycle will be skipped due to local weather.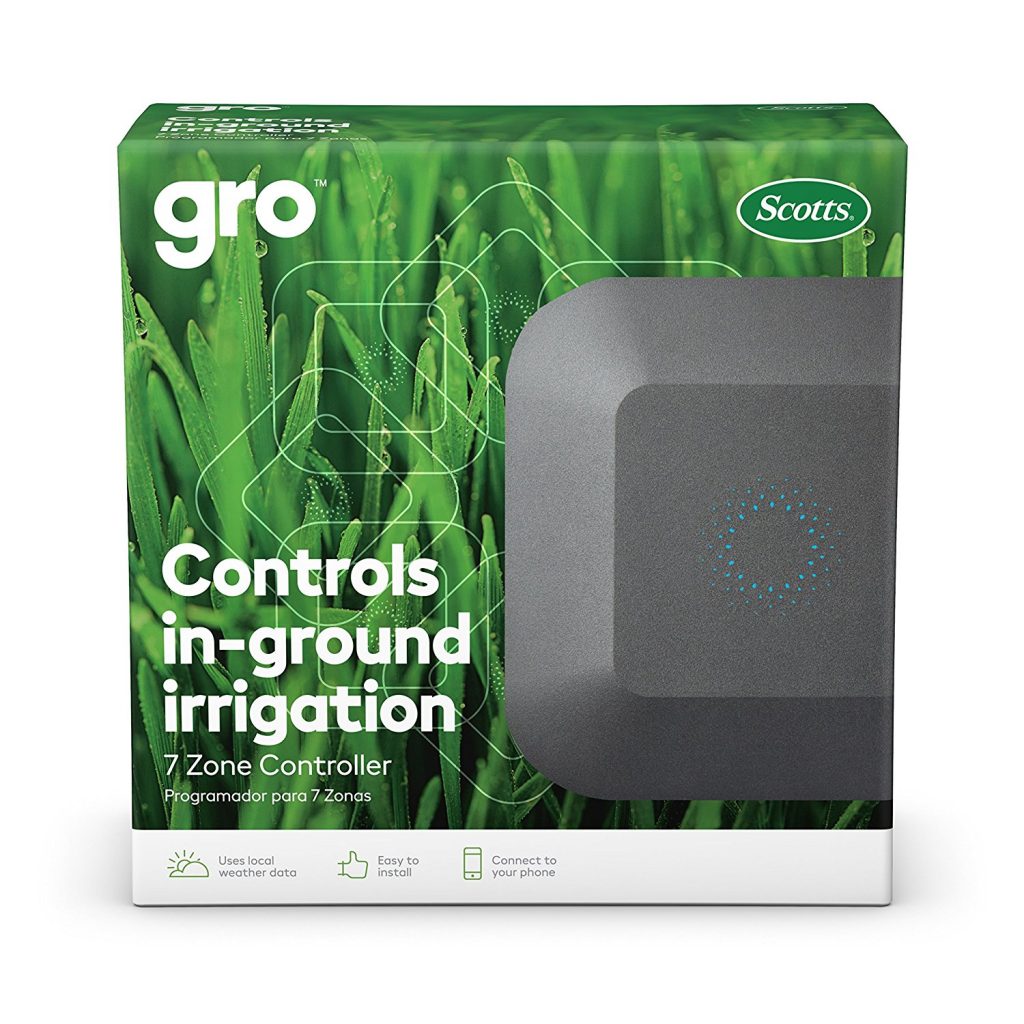 A simple vertical scroller allows you to trigger manual watering for up to two hours, while scheduled watering is simple to manage. Preset options allow for one-tap schedule at sunrise or after sunset, or you can configure your own watering schedule for specific times of the day.
The Scotts Gro 7 Zone Controller has a 1-year limited warranty, and while smart controllers are available that support more zones, Scotts has done a great job developing a solid, mid-range device that's a quick, easy, and smart upgrade for older sprinkler systems. It has a friendly app, easy scheduling, efficient water distribution, and smart integrations with Amazon Alexa and the Google Assistant. The Scotts Gro 7 Zone Controller is a keeper.
Comment on this article and other GadgetGram content by visiting our Facebook page, or our Twitter and Instagram feeds.