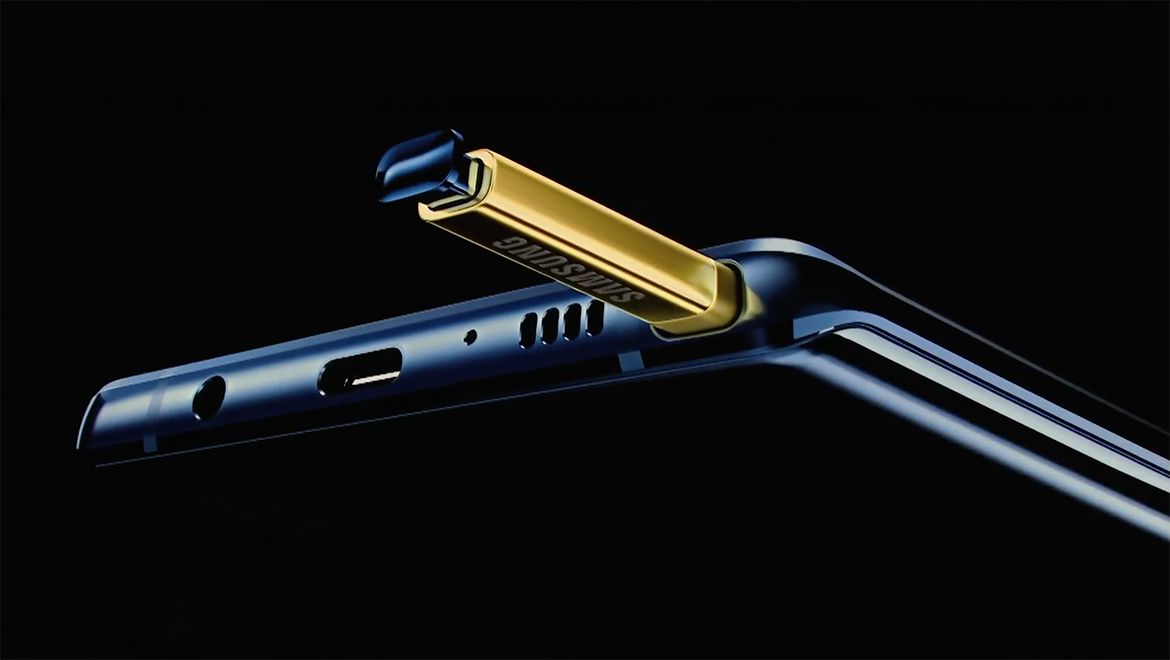 Samsung's Unpacked event ended yesterday, which included the unveiling of the upgraded Note 9, the future of Samsung's wearables in the Galaxy Watch, and a Bixby-powered smart speaker, the Galaxy Home.
Check out all the latest in the Galaxy Family, including a few surprises…

GALAXY NOTE 9
The new Galaxy Note 9 looks very similar to the Note 8, but with a ton of internal upgrades. For starters, you'll find the Snapdragon 845 processor inside the Note 9, complete with a new cooling system that uses water to keep the Note 9 cool…no more spontaneous combustions. As a result of this new cooling system, the Note 9 will be able to run even more intensive games and apps than ever before.
You'll have a choice between two models. The base model of the Note 9 comes with 6GB of RAM and 128GB of internal storage, while the upgraded version packs in 8GB of RAM and a massive 512GB internal hard drive. When paired with Samsung's upcoming 512GB MicroSD card, the Note 9 has a potential terabyte of storage space. Additionally, a huge 4,000mAh battery should keep the phone running for over a day.
Design-wise, there's a slimmer bezel, which equates to a larger 6.4-inch screen on the Note 9, and the fingerprint scanner has been moved to a better position underneath the camera lenses. Those camera lenses are similar to the Note 8, with two 12-megapixel lenses, one of which contains a 2x optical zoom. The variable aperture from the Galaxy S9 has been inserted as well, and a new artificial intelligence will give the Note 9's camera some very cool features and options.
This new A.I. has been baked into Samsung's camera software, and it's capable of recognizing and altering camera settings to suit up to 20 different scenes. Also included with the A.I. is a feature called Flaw Detection. This activates to let you know to retake a photo if, for example, a subject blinked, or the sky was overexposed.
Samsung's desktop DeX mode is also back, although it doesn't need a separate device. You'll now be able to plug the phone into a monitor using just a USB-C to HDMI cable. And finally, the updated S Pen now comes with a Low Power Bluetooth connection and can be used as a music controller, camera trigger and presentation clicker. It does mean the S Pen needs to be charged, but thanks to a supercapacitor inside the stylus, 40 seconds docked in the Note 9 will see the S Pen charged for 30 minutes.

GALAXY WATCH
The new Galaxy Watch is even more impressive. It comes in two size options and has over 60,000 watch faces to choose from,  including the new My Day watch face that syncs with your calendar to provide your schedule at a glance. The rotating bezel that controls selection returns, but the Galaxy Watch also includes a high-resolution AMOLED touchscreen as well.
Health and fitness seems to be the big theme with the Galaxy Watch, and it includes a heart rate monitor, a stress level feature that suggests some breathing exercises if it detects you're getting too stressed or anxious, and it recognizes six popular workouts automatically. The Galaxy Watch is also water-proof.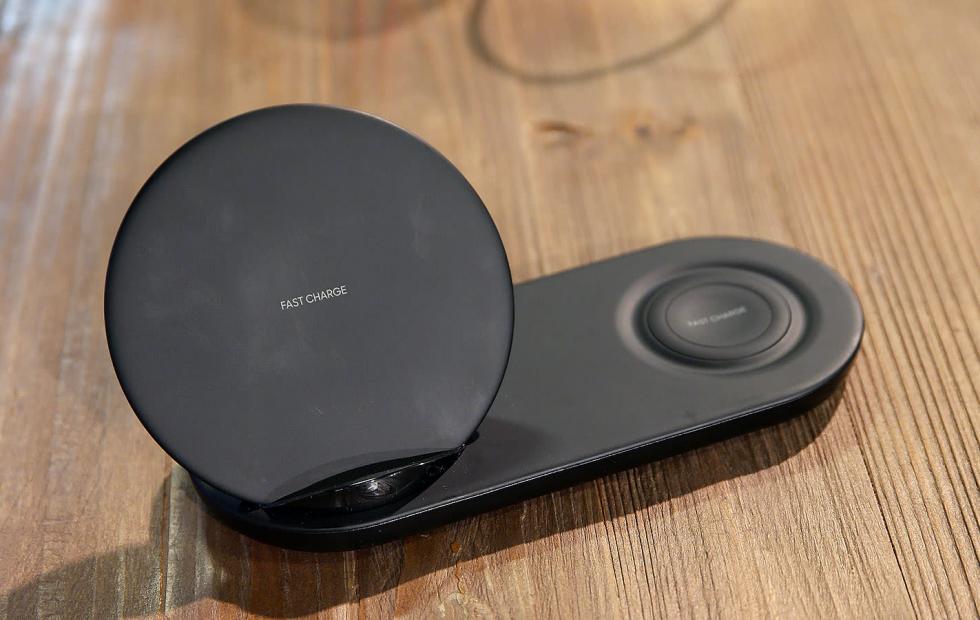 The Galaxy Watch is also LTE compatible, with support for more than 30 carriers in more than 15 countries. Finally, Samsung boosted the battery life of the Galaxy Watch, supposedly able to last for several days, and it's also able to charge wirelessly on Samsung's new Wireless Charger Duo pad.

GALAXY HOME
Samsung has been holding back from entering into the smart speaker space, but not now. The new Galaxy Home Smart Speaker is equipped with eight far-field microphones, six speakers and a subwoofer that work together to create an omnidirectional sound. It also uses SoundSteer technology to make sure the sounds are pumped straight at you. Just say "hey Bixby, SoundSteer", and the Galaxy Home will optimize the sound for your location.
The Galaxy Home is also unlikely to run out of tunes to play, as Samsung also announced a partnership with Spotify, and showcased an increased drive toward device unity. It showed off how the Galaxy Home can become a part of your thriving smart home ecosystem, passing music from the Note 9, so a Samsung smart TV, and then to the Galaxy Home.

BIXBY IMPROVEMENTS
Lastly, Samsung's A.I. assistant, Bixby, has also seen a few upgrades, including improvements in conversation, more personal, and more useful.
Bixby can handle an inquiry about concerts on a specific date and was able to switch to another date without needing to be reminded of the subject. It was also able to find restaurants for the user, with a list based on the user's preferences — and it was even able to auto-fill reservation details based on older reservation, and book with a tap.
Bixby was able to do this without needing additional apps. For example, it can seamlessly use Yelp's and TicketMaster's databases, and even pull up the info and price for an Uber ride.
Comment on this article and other GadgetGram content by visiting our Facebook page, or our Twitter and Instagram feeds.