Apparently, hearing is not created equal, as most of us listen to, process and filter sounds differently. So if you didn't know exactly what a stereo equalizer does, now you do. It's intended to adjust various frequencies to fine-tune listening and playing preferences. In short, we all hear different parts of the same audio frequencies, simply because our ears and their working parts are vastly unique. 
When you go buy a pair of headphones, this might start to make sense to you. Normal headphones don't adapt to your unique way of hearing. They're tuned by engineers to appease the masses, but one pair of headphones may sound awesome to you, while that same pair of headphones may sound terrible to someone else. This is where the equalizer comes into play, allowing you to customize the volume of various frequencies. Australian startup Nura understands this, and they want to automate the EQ with their latest Nuraphone headphones.
Nura Nuraphone Headphones Design
Out of the box, the Nuraphone look like normal headphones, with an over-the-ear cup design, and a black metal finish. The band is spring-loaded to accommodate different head and ear shapes. Turn them around though, and you'll see earpieces that protrude out of each cup.
The fit is solid and snug, and they feel rather unique, thanks to those same protruding earpieces, which are pushed lightly into your ears. Keep in mind, these earpieces are attached to the cup, not rooted in your ears.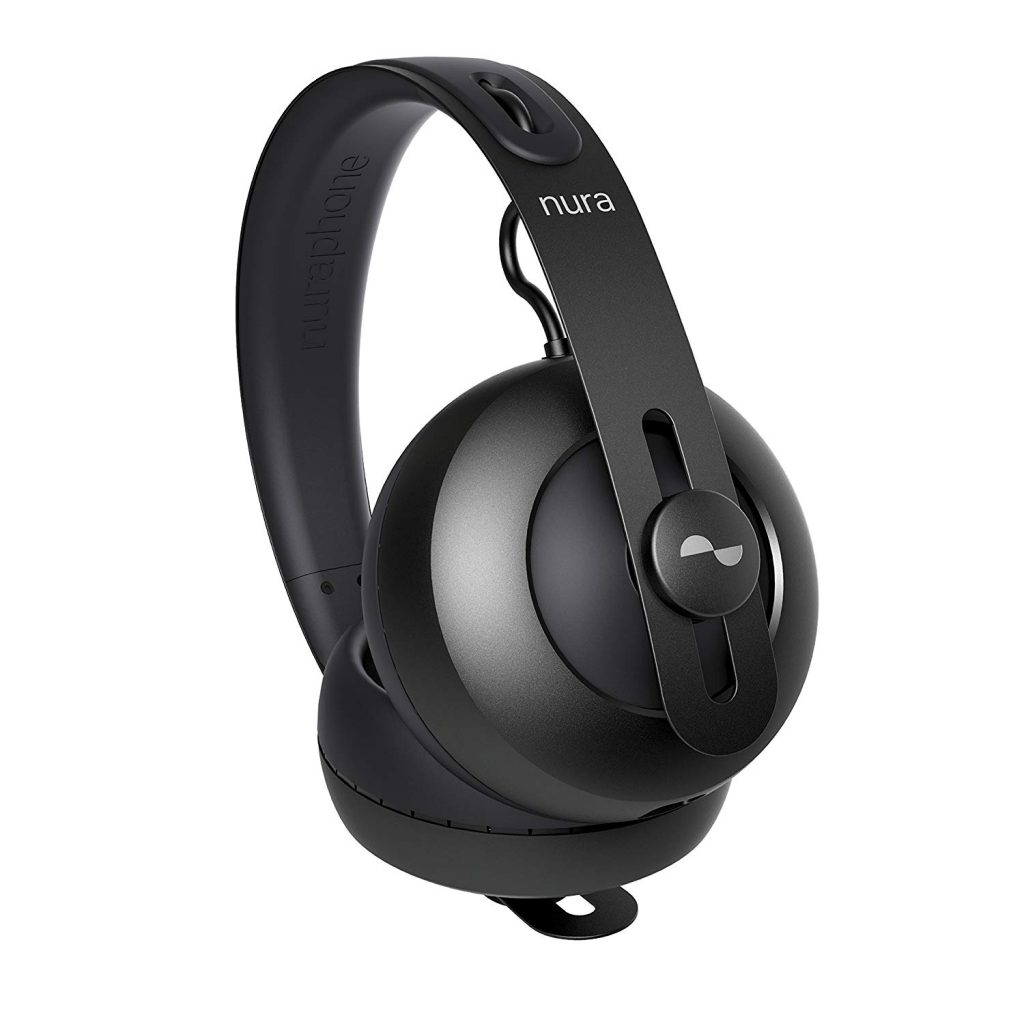 Surprisingly comfortable, the Nuraphone Headphones are designed to stay in your ears, and stay without discomfort. Additional design elements include silicone outer pads, and the cups themselves have a venting system to provide air flow.
Finally, while these aren't considered true noise-isolating cans, the Nuraphones do provide some NC abilities, again thanks to the well-built design and the earpieces. The headband is steel and the cups are anodized aluminium.
Setting up Nuraphone
The most important part of the Nuraphone is their sound customization. It's based on some biological science here: When your eardrums respond to sound, they also create a near-echo of that sound, but at a fraction of the volume.
Nura's setup app gives you a 60-second automatic hearing test using the headset's mics and a sophisticated algorithm, and walks you through a series of test tones. The microphones receive your ears' reactions to these tones. Nura says it's similar to the automated otoacoustic emissions test performed on babies to check their hearing.
Once the test is completed, this sets up a sound profile, complete with a digital representation of your hearing, and a gauge of how sensitive you are to all audio frequencies. You can currently save 3 separate sound profiles.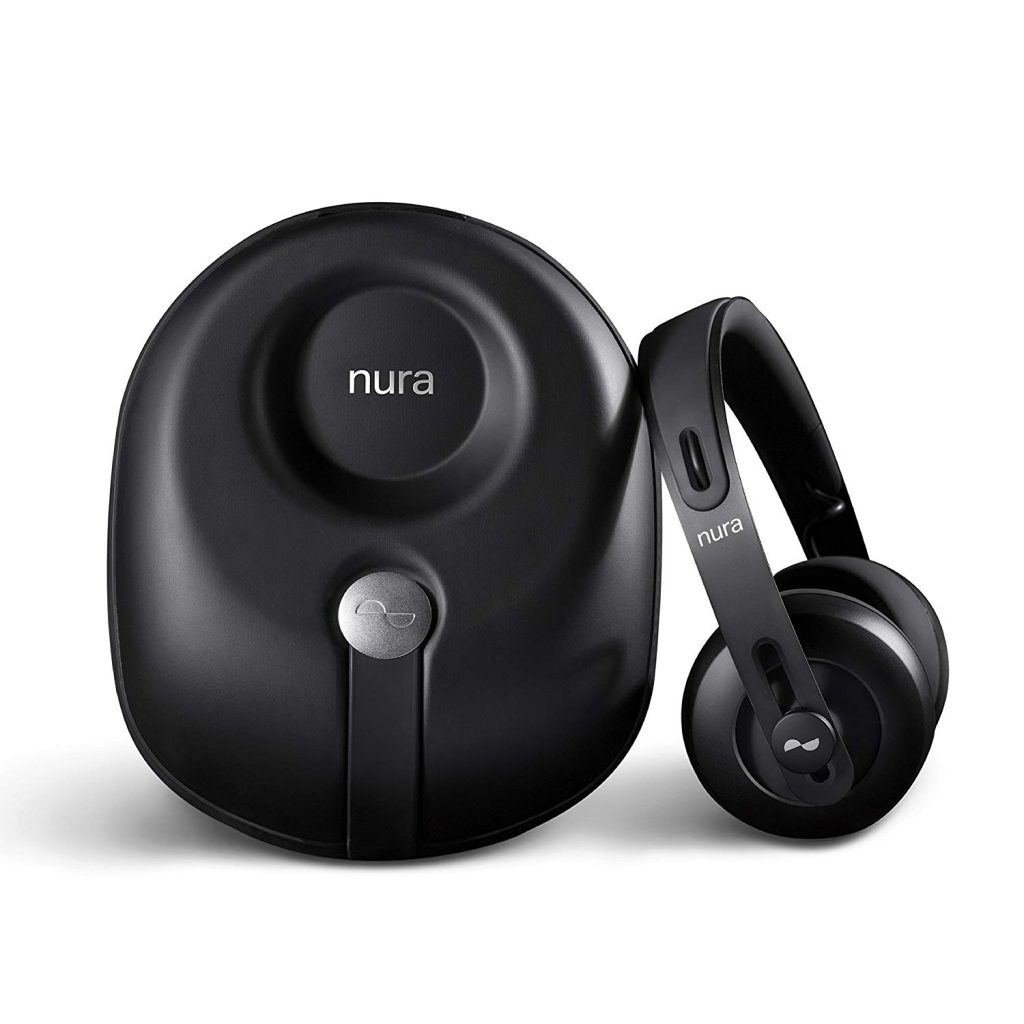 Nuraphone Features
The Nuraphone Headphones operate using Bluetooth, but it is possible to attach a wire, thanks to a built-in socket on the headphones that can be used for both power and audio. Nura also includes an assortment of proprietary plugs including a USB-A for charging, and a USB-C, a 3.5mm cable, a micro-USB cable and Lightning cable for listening. The Lightning cable also has a 3-button remote.
Put them on and you'll hear, "welcome back, 'your name'" message through the earpieces. The metal disc that connect the cups to the headband is also a capacitive button, which can be programmed to switch between play/pause, custom profile mode and bass mode….OR…there's haptic feedback when you tap them as well.
The Nuraphone Headphones support aptX HD, and the wireless performance is pretty stellar, providing near stutterless audio playback. There's also a "social mode", which offers ambient passthrough so you can listen to the outside world without taking off the Nuras.
One more thing about the App. It allows you to turn on a feature called Immersion, which is a bass enhancer. You can choose the level of this effect. Finally, battery life lasts around 20 hours, which isn't bad.

Performance
The Nura Nuraphones sound like a set of high-end home speakers. The earbud drivers deliver much of the high and mid frequencies, while the over-ear drivers give you deep bass that will loosen your fillings. This separation of treble and bass between the different drivers really bring out a large and comprehensive soundstage.  And as a result of the sound customization, the Nuraphones entire sound is superb.
The passive noise isolation is really good, rivaling a lot of high-end headphones with advertised active noise cancellation, and even with phone calls, the Nuraphones drown out background noise, providing your call recipient a clear and audible voice on the other end.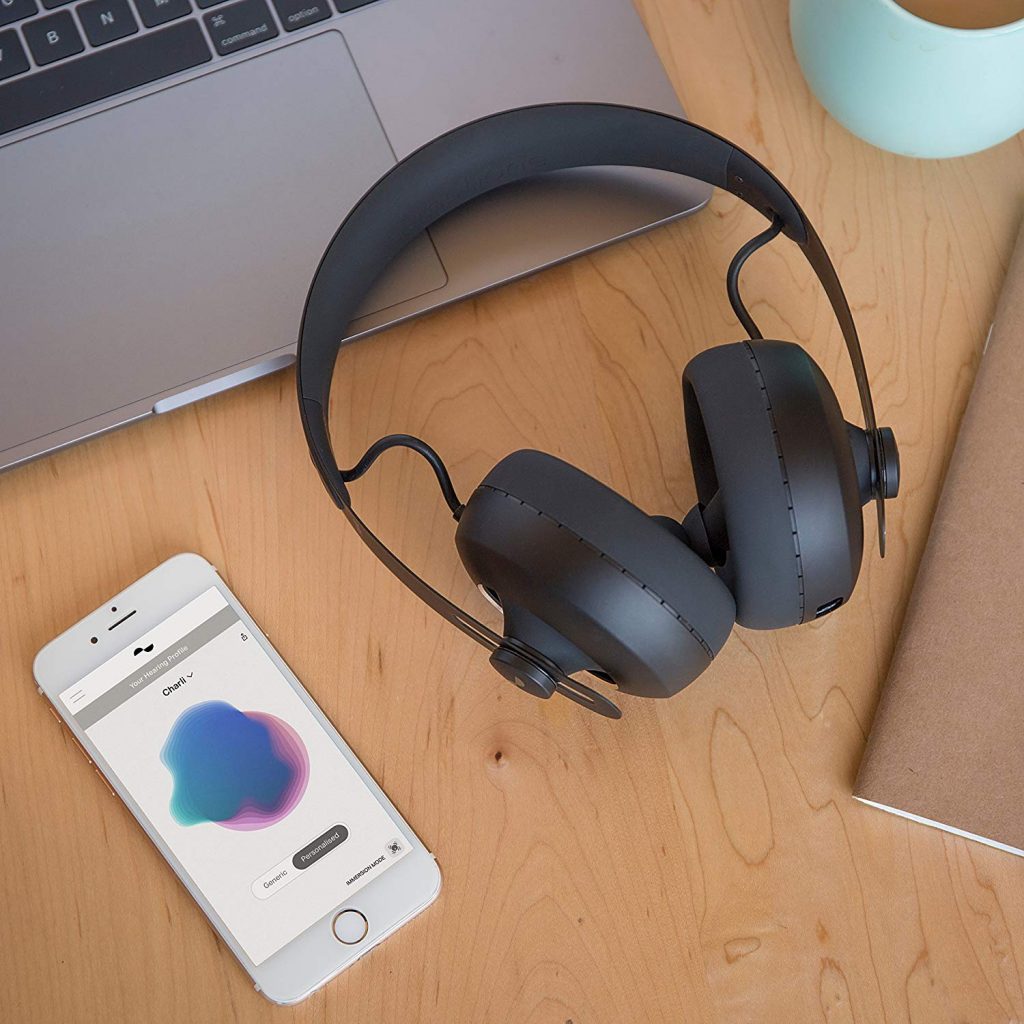 Bottom Line
At $400, the Nuraphones are not cheap, but they also aren't out of line with competing headphones in this category. While the Nuraphones take a little getting used to in terms of feel and comfort, the result is worth the stellar audio that awaits you.
With a large outer driver and an in-ear driver working together, the Nuraphones offer unparalleled sound quality. Bass is strong and rich, and mids and trebles are equally clear and pronounced. We might say that the Nura Nuraphone Headphones are arguably one of the best over-the-ear headphones you can buy. For more information, visit Nura's website here.