Asus is looking to bring new technology to an aging laptop design by offering something new on its ZenBook Pro 15. It's called ScreenPad, and it's essentially a second touchscreen built right into the touchpad of the laptop.
How does it work? There are a few modes that you can trigger via a keyboard function key. There's the ScreenPad mode, which enables the various apps and utilities that Asus and third-party developers can create using a software development kit.
Those apps are the ScreenPad's most visible features. Turn on the ZenBook Pro and swipe down from the top of the ScreenPad, and you get a customizable row of icons. Click on one of those icons, and the touchpad transforms into an optimized interface for a specific task.
For now, the list of options is not long. If you're a Spotify user, then you can control the playlist and playback using the ScreenPad. There's also a stand-alone music player for those who prefer local tunes. If you open up YouTube, you can control playback using the ScreenPad. If you open up Adobe PDF reader, you can actually sign a document…a much needed feature for many corporate execs. There are also some useful utilities like a calendar app, calculator and numeric keypad, all of which are more helpful than on the Touch Bar thanks to the increased screen real estate.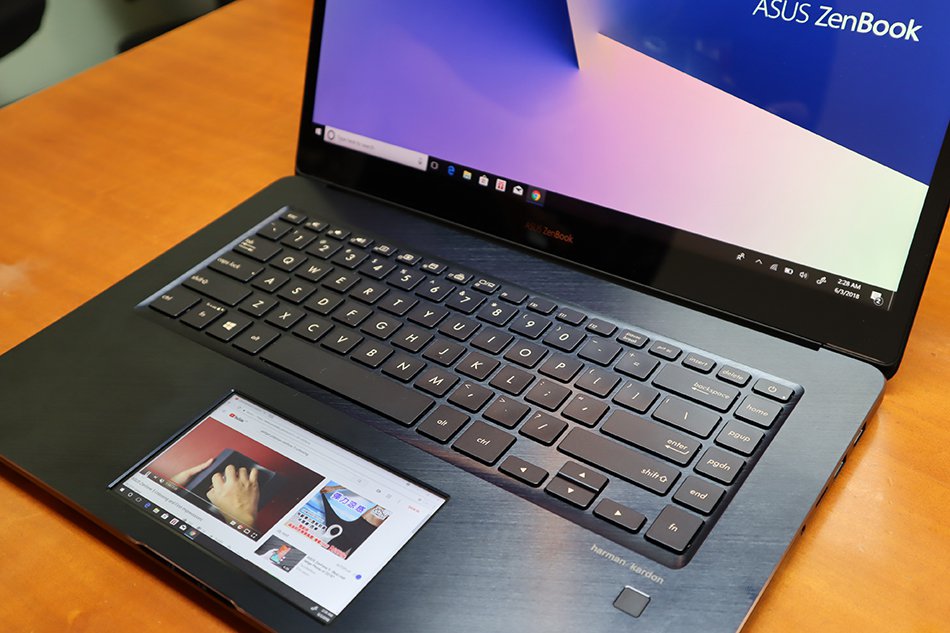 Perhaps the best feature is ScreenPad's Office tool. When you open an Office app, a set of useful edit controls pop up on the touchpad that Asus says have some predictive capabilities such as edit controls. Imagine using the touchpad to select a word and right there next to your finger is a set of formatting controls, which incidentally, is customizable. This same feature could be extended to any number of apps, which would be a real productivity plus.
The second bit of functionality is the Extension Display mode, which turns the ScreenPad into a small secondary display. Essentially, the ScreenPad can act just like an external monitor embedded right in the keyboard deck. You can also switch between cursor mode, which lets you try to control a tiny cursor to select the tiniest elements, and touch mode, which feels more natural but turns off cursor control on both displays.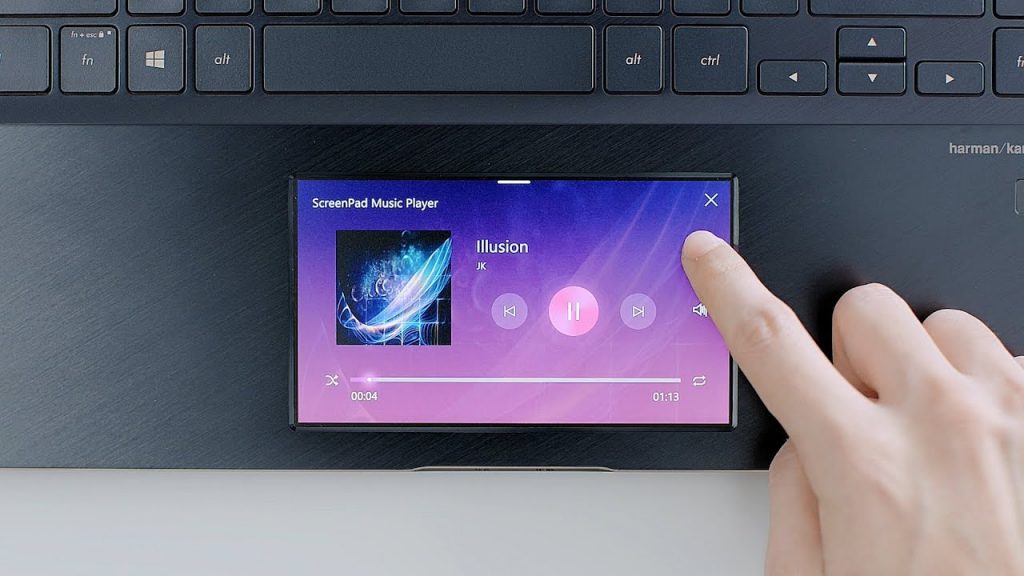 Asus has an interesting concept with the ScreenPad, and the execution is surprisingly good. It's larger than the Touch Bar, in a more convenient location, and it doesn't take away the notebook's function keys.
Asus looks to be expanding the ScreenPad concept to other laptops with its new NumberPad feature in the new ZenBooks, so you can look forward to seeing more uses for this interesting concept.
On a side note, if you happen to find yourself short on cash to buy a new gaming laptop, you could always sell Asus gaming laptop for cash before buying yourself a new gaming machine.