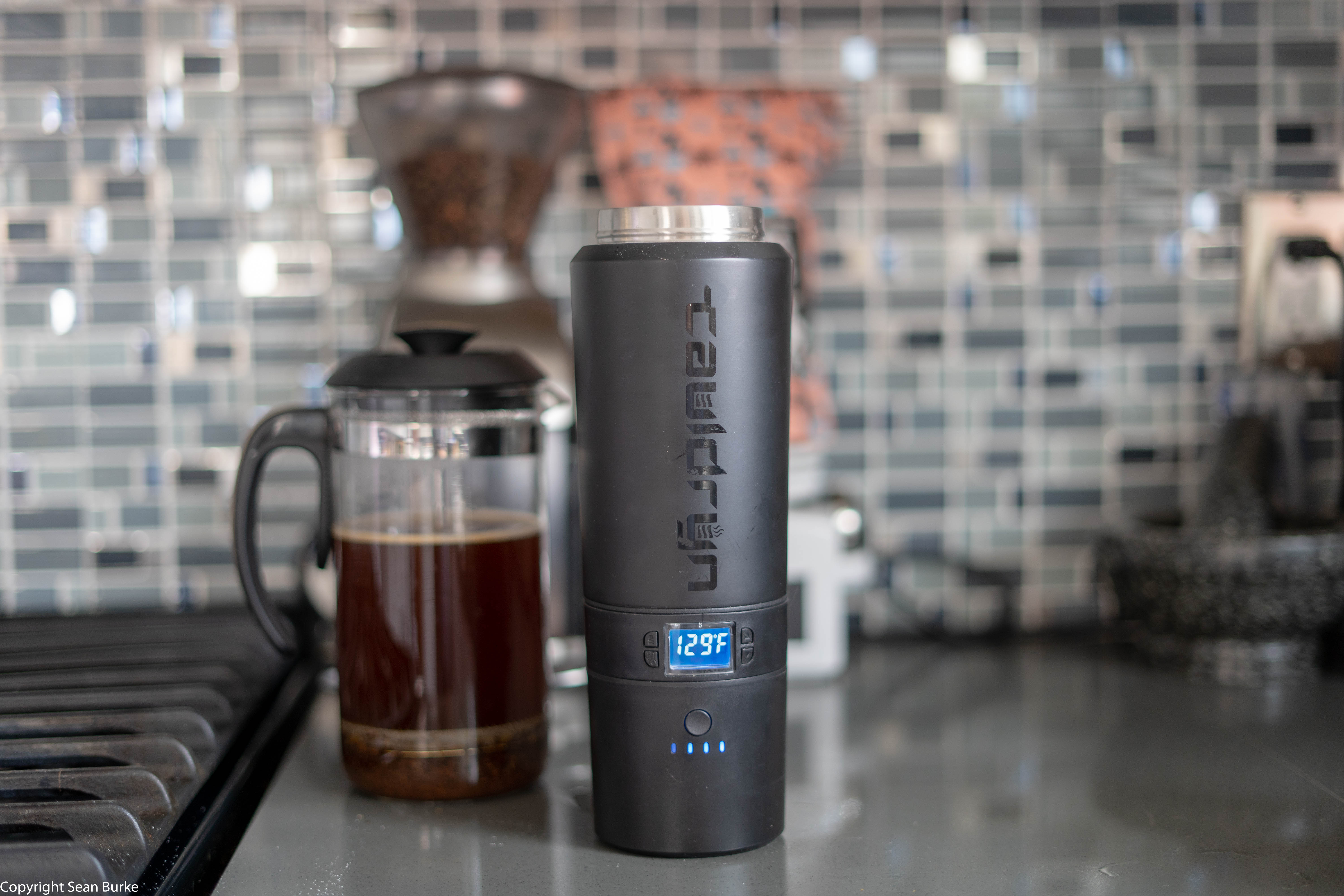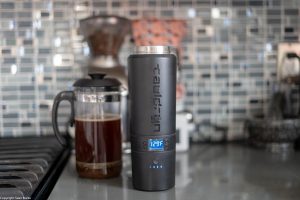 With summer in the rearview mirror, the consumer marketplace is a-buzz with brands eager to ease and enhance your fall season experience—and the holiday shopping cycle just beyond.  With so much to choose from amid an influx of innovation, what's truly worth "falling" for? Here are a few notable solutions that exemplify ingenuity, foster personal empowerment, allow you to vote your values with your wallet…or even all of the above.
Lenovo Smart Display (www.Lenovo.com) – $199.99 – $249.99
Here's a cool way to make every day easier—and your home smarter: the Lenovo Smart Display. Stylish and easy to use, this device will be there to help, inform, or entertain—anytime. Use it to streamline your tasks so you can spend more time on what matters most, like catching up with friends or having some quality "me time." The Lenovo Smart Display does more than typical smart speakers thanks to a brilliant touchscreen, that's available in 8" or 10" options. You can also do it all hands-free, using only your voice to ask your assistant questions and command it. Just utter the phrase "Hey Google" to get started. You can check your morning commute or the weather, and  to stream music, radio, and YouTube videos. Use it to browse your Google Photos, video call friends and family, bring up a recipe and so much more. You can also customize your routines for any scenario and set up voice match for a more personalized experience.
PhotoSpring Digital Photo Frame (www.PhotoSpring.com) – $159.95
A great way to effortlessly view your summer memories with your loved one, family and friends (and those yet to come) is with PhotoSpring, which is no ordinary digital photo frame. This one displays photos and videos as a frame, while also letting you browse through them like an album. No time to organize your visual content? PhotoSpring's leading-edge technology automates the overwhelming task of bringing your memories into view. The device automatically collects and displays your photos from different devices. Since PhotoSpring is always on, you can enjoy your images effortlessly, all throughout the day. You can also view memories as they happen, as photos and videos taken from your smartphone can be instantly displayed on your PhotoSpring, or shared to other PhotoSpring frames wherever they may be. Also portable, you can enjoy photos anywhere you go—simply pick up the frame from its stand and take it with you to share with family and friends. PhotoSpring even works with photo sites like Google Photos and Flickr.
Cauldryn Battery Heated Mug (www.cauldryn.com) – $129.99
Those indelibly on-the-go will love Cauldryn. This heated, battery-powered mug keeps your coffee, tea, soup and other liquids at your selected temperature all day long, making each sip perfect.  Pick any temperature from room temp to boiling, and Cauldryn precisely maintains it thanks to its 10-hour battery life.  Use the arrow buttons on the bottle to set your temperature, or use the free phone app to control it from a distance. The app also features one touch settings for brewing green tea, or cooking freeze dried food. And, Cauldryn's modular design means the battery and heating element are removable for easy cleaning.
VocoPro Drifter System (www.VocoPro.com) – $399.00
If you're a karaoke entertaining enthusiast, singer/songwriter, DJ or band seeking a rechargeable and portable PA system (or know one that is), then the Drifter solution from audio leader VocoPro is a great choice! Its groundbreaking convertible design compresses line array speakers into a rechargeable, 120-watt, all-in-one karaoke and PA system. Tower-style, line array PA systems offer better coverage of sound, but have traditionally been very expensive and out of the reach of many singers and bands, until now. VocoPro's new Drifter brings the portability and power of this type of system at a lower price than previously available in the market. It features a four-to-six hour rechargeable battery, so the unit can be placed anywhere either with or without electrical outlet. It also has a multi-color LED light with on/off switch that dances to the beat of music. Users can enjoy hours of music entertainment from the unit's built-in USB MP3 player, FM and line inputs, while Bluetooth allows users to access thousands of karaoke songs on YouTube via any smartphone or tablet. Drifting away from the norm, this stellar piece of audio equipment will soon drift its way into your favorite place of entertainment.
TouchPoints Basic (www.TheTouchPointSolution.com) – $160
Learning how to effectively deal with stress is important because, when untreated, it can undermine our physical and emotional health. Stress can directly affect our sleep, performance, mood, relationships and more. Unfortunately, traditional methods of managing stress can require a significant financial and time investment. So finding a way to regulate it while you go about your normal day represents a profound shift in the way we all can live more productive lives. This is what TouchPoints offers, working as a holistic health partner for body and mind. TouchPoints are twin neuroscientific wearables designed to provide fast relief from stress. They are worn on the wrist, on each side of the body preventatively, or on-the-spot for 15 minutes before, during or after a stressful situation. The popular TouchPoints Basic model has a sleek design and extended battery life. It's controlled manually from each of the devices (rather than being app-controlled). The Basic design offers the three most popular settings: sleep, calm, and anger, and also has customizable faces. These wearables are suited for children, students, and elders to de-stress at just the push of a button.
HairMax LaserBand 82 (www.HairMax.com) – $799.00
Healthy, thick and shiny hair is associated with youth, vibrancy and good health, and also can greatly influence how you feel about yourself. When hair loss occurs, it can be emotionally upsetting. But, novel solutions are here to help, and "fix-it fall" is perfect timing to get started! One stellar options is the HairMax LaserBand 82 for hair loss and thinning hair, which delivers therapeutic light energy to hair follicles through 82 medical-grade lasers (no LEDs). It works through the process of Photo Biostimulation, using safe, nourishing low level laser light energy to stimulate hair follicles at a cellular level to reverse thinning, restore hair's natural growth cycle, and promote fuller, denser, longer and stronger hair growth. FDA cleared for both men and women, it's also been proven effective in seven clinical studies. It averaged an increase in hair count of 129 additional new hairs per square inch. The unique curved band design incorporates patented hair parting "teeth" that sift through hair during treatment to allow optimal laser light delivery to each individual follicle.  It's the fastest treatment available–as little as 90 seconds, three days a week with no harmful side effects. It's also comfortable, portable and lightweight for home use or even while traveling. An industry leader, HairMax offers the most complete collection of advanced hair loss treatments and hair care products on the market today. It's also impressive that over 1.5 million people worldwide have reportedly trusted HairMax to treat their hair loss and stimulate hair growth.
TRAQ Smart Shoes (www.traqshoes.com) – Prices Vary
Here's some killer wearable technology for fitness-minded folks. TRAQ, Alegria's first smart shoe, is the world's 1st comfort smart shoes with built-in pedometer plus a personalized app community. The designs are made for walking, working and leisure, simultaneously allowing you to accurately count every step thanks to the smart Q-Chip embedded right in the shoe! Easily connect the integrated pedometer in the shoes to the accompanying Alegria TRAQ smartphone app to view your daily and monthly step activity. You can do everything in your daily routine while stepping out in intelligent, blissful comfort.  Anyone can track their steps, connect with their friends and compete on a leaderboard. Cheer on your friends and family to walk together through the app! Style-wise, the designs use supple leathers, vivid prints, and supportive footbeds. Oh, and there's no need to charge these smart shoes—ever—for the lifetime of the shoes.
Timberland Fall Footwear (www.Timberland.com) – Prices Vary
Also boasting footwear design technology are men's and women's shoes from Timberland, which can definitely help you step out in comfortable style this season and beyond. Their dressier men's boot styles like these dark brown 'City's Edge Waterproof Chukka Boots' feature gorgeous leathers, stain resistant waterproof membranes, OrthoLite footbeds and Timberland's MirrorFit comfort system for a more natural fit. And these MEN'S black premium leather 'City's Edge Waterproof Chukka Boots' have clean lines and also boast cushiony footbeds—plus Steel shanks for arch support! For ladies, these suede Women's Sutherlin Bay Tall Slouch Boots offer perfect fall style! See these and all designs at timberland.com.
FOREO LUNA fofo (www.FOREO.com) – $89.00
This season you can also put your best face forward with the LUNA fofo from FOREO, which is short for "For Every One". It's the world's first smart facial cleansing brush that analyzes your skin for a personalized skincare routine. The device utilizes advanced skin sensors to analyze the skin condition and moisture level in cheeks, T-zone, forehead, and nose via an iOS or Android app. Following 30 seconds of analysis of each zone, it sends all the information to the FOREO app, getting real-time, personalized tips for optimal skin health. The LUNA fofo features 8,000 T-sonic pulsations per minute, removing dead skin cells and unclogging pores of makeup residue, dirt, and oil that contribute to adult-onset acne breakouts. Plus, its ultra-hygienic silicone design is quick drying to prevent bacteria buildup. FOREO strives to create groundbreaking, accessible solutions that bring happiness and benefit a wider audience than ever before.
Say Allo Intelligent Dating App (www.JustSayAllo.com)
Speaking of empowering women and giving them confidence, single gals are going to love Say Allo: an intelligent dating app that has reinvented the dating experience by eliminating fake photos, fake profiles and catfishing that can be unsafe and a frustrating time-waster. Similar to other dating apps like Tinder and Bumble, you swipe right for that special someone, but with the security of knowing the person is real–and compatible. Say Allo is the first dating app that uses artificial intelligence, facial recognition, and a continuous learning algorithm that also drives an attraction algorithm to determine visual and intelligence capability matches…all built into its "SmartSwipe" technology. This gets users closer and closer to their intellectual and physical match with each swipe. Much different than other dating apps where you match, message, and then meet in person, Say Allo provides a valuable step in-between to meetup using their integrated video tool. Similar to FaceTime or Skype, Say Allo's video meetup tool is safe and secure, allowing you to control the conversation. Additionally, users are never required to give out their full name, email or other sensitive information. Why travel to the other side of town based on a few messages and a "feeling?" Know before you go!  It's also notable that fully 88 percent of singles on Say Allo have secondary education or higher, ostensibly making it the smartest dating community in the world.
~~~

As the Executive Editor and Producer of "The Luxe List," Merilee Kern is an internationally-regarded consumer product trends expert and hospitality industry voice of authority—a travel, dining, leisure and lifestyle expert who spotlights noteworthy marketplace innovations, change makers, movers and shakers. She reports on exemplary travel destinations and experiences, extraordinary events and newsworthy products and services across all categories. Reach her online at www.TheLuxeList.com, on Twitter at www.Twitter.com/LuxeListEditor, on Facebook at www.Facebook.com/TheLuxeList and on Instagram at www.Instagram.com/LuxeListReviews.
***Some or all of the accommodations(s), experience(s), item(s) and/or service(s) detailed above may have been provided or arranged at no cost to accommodate this review, but all opinions expressed are entirely those of Merilee Kern and have not been influenced in any way.***