Spotify is closer to unveiling a $100 in-car music streamer. The device will use Bluetooth to connect to existing in-car audio systems, and will have both physical buttons and voice commands so you can control music playback. Late last year, Spotify registered this car device with the FCC.
Spotify wants to simplify your music streaming experience for people who already listen to streaming music in their cars via their phones. It would also give Spotify an edge as it competes with an increasing number of music services, which, in a driving context, includes SiriusXM and terrestrial radio.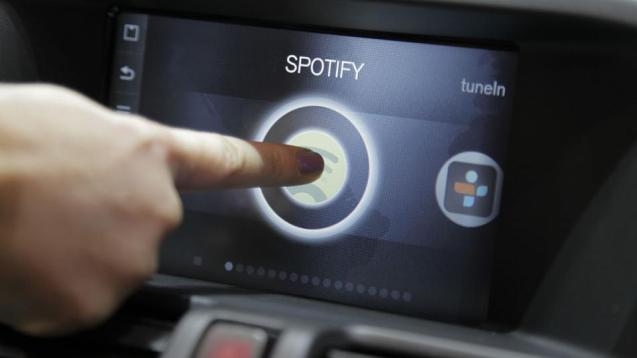 So is a What dedicated in-car Spotify streamer necessary and how does it work?  It could simply act as a Bluetooth controller for a phone that is already connected to a car's audio system, or it could include a display so you can see what's playing, among other functional information.
It's suspected, however, that Spotify intends for this streamer to be fully independent, with its own LTE connection, which of course will incur an additional data fee, and with voice control. It's also assumed that the company would offer users the option to pay for the hardware over a one-year term, either as a standalone payment, or as part of their monthly Spotify subscription. This type of device could gain a strong foothold if it could work anywhere, such as a car, a home or anywhere else.