Apple's first-generation AirPods are without a doubt the strongest true wireless in-ears on the market, but even the best need an update. It's suspected that the upcoming AirPods 2 will raise the bar significantly with a host of new features, including better Siri integration, water-proofing and more.
It's rumored that Apple is considering adding biometric sensor technology to the AirPods 2 for health monitoring. These certainly aren't the first fully wireless earbuds to do so, but as with the original AirPods, it's expected Apple to offer a more intuitive solution than many of the earlier models bearing the technology. Apple may also release the headphones sometime in the first half of 2019.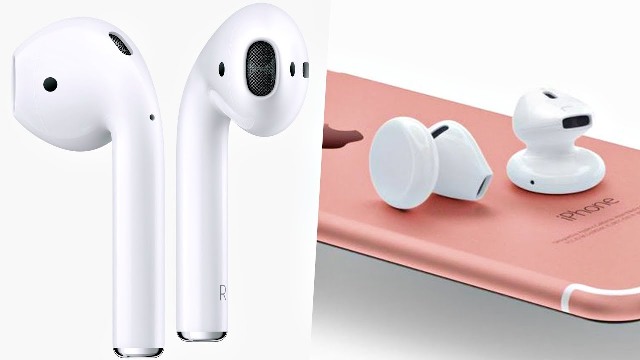 Apple's next-generation AirPods will probably include noise cancellation and, as mentioned, water resistance. Apple also wants to ensure that these AirPods can work even when relatively far away from their companion smartphone or tablet. While you won't be able to jump into a pool wearing the AirPods, Apple hopes that you'll be able to go on a long run (even in the rain) without having to worry about sweat or precipitation damaging them.
Siri is already in your home, in your pocket, and on your wrist, so why not in your ears as well? Apple's current AirPods already let you summon the voice assistant by physically tapping them, but the next iteration of the in-ear device may allow you to simply say, "Hey Siri," as you would with your phone. Not only that, but a patent suggests that the AirPods case could become a portable media player – basically an iPod Nano in disguise.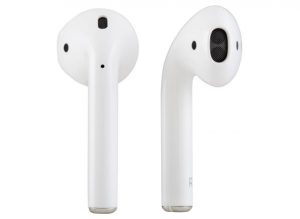 The voice control feature is currently being worked on for the next generation of the AirPods, according to a February 2018 Bloomberg report, an update that is internally known as B288. Voice activation won't be the only new part of the upcoming AirPods either, as they are also expected to include an updated Apple-designed chip for Bluetooth connection. The original AirPods utilized the W1 chip, while the most recent Apple Watch uses the W2. It's not clear if these new AirPods will use a brand-new chip or an updated W2.
Apple has also patented a new form of pressure sensing technology that could help its headphones determine the size and shape of a users' ear, thereby allowing them to tune the sound of the headphones to each individual wearer. Whether or not this tech will appear on the next generation or future generations of Apple AirPods remains to be seen. Apple is also planning to incorporate some form of wireless charging feature into the AirPod case, and perhaps even an associated wireless charging pad
A future generation of the AirPods could also feature a case that acts as a stand-alone playback device. According to a patent filed by Apple, the company has devised a case that has built-in storage and playback controls, plus the ability to play audio through its charging port.
The big question is when will we see the next-gen AirPods? Report suggests we're not far off from seeing an AirPods update – possibly within six months or less. Next question is how much will they cost? It's actually anyone' guess, although it's hoped that Apple won't raise the price much higher than $160 as it makes the company competitive in the current market.