Visible, a new carrier startup from Verizon, launched last year catering exclusively to owners of unlocked iPhones, is now looking to do the same with Android devices.
The startup is notable for offering unlimited data, talk, and text (including hot spot) for just $40 a month, while piggybacking off Verizon's 4G LTE network. Sound too good to be true? Well there's a catch. Speeds are limited up to 5Mbps, so while it's usable, it may not be optimal for heavy streaming and music users.
Visible claims not to throttle service for users who truly take advantage of the unlimited offerings. Many of the incumbents in the space (including Verizon) have faced scrutiny for placing a cap on video quality in order to maintain their unlimited offerings. But Visible has promised not to do anything of the sort.
While the service used to be limited to Apple's iPhone range, Visible is now also available on Android devices as a beta. Recently, the service added the ZTE Visible R2 as a compatible advice. The device offers a 5.45-inch display, 16GB of storage, a 13-megapixel rear-facing camera, and it costs only $100.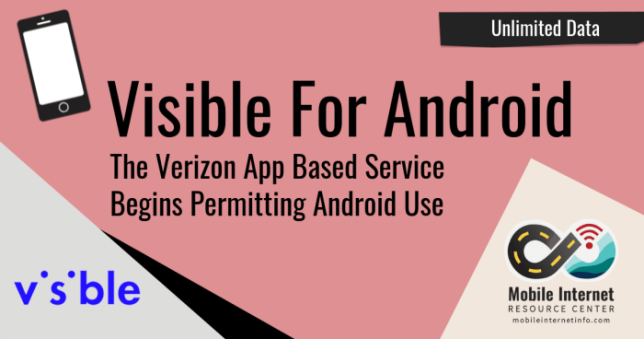 The startup has also started selling devices at 0 percent interest, with nothing down. This is thanks to a partnership with Affirm and Apple; the list of devices includes the latest iPhones, as well as the Galaxy S9 and S9 Plus. You can even protect your new device against loss, theft, and other hazards with Visible Protect for just $10 a month. This gives you access to Apple Care Services in partnership with Assurant.
The way Visible can keep costs so low is because it doesn't have brick-and-mortar stores, and its staff is small. Everything is done through its app – SIM cards are shipped to new users for free.
"We do business entirely differently," Jeremy Bolton, head of strategy and business development at Visible, told Digital Trends. "We don't have 12,500 stores, we don't have five call centers with 10,000 employees. We're never going to have those costs, so we'll always have aggressive pricing – but our pricing is because we're doing business differently."
Things will be even more simple as eSIM technology – phones that do not require a physical SIM card – becomes more commonplace. At the moment, a handful of phones like Google's Pixel 3 and the latest iPhones support eSIM technology. This would allow Visible customers to simply download the app and immediately activate service, without the need to even wait for a SIM card.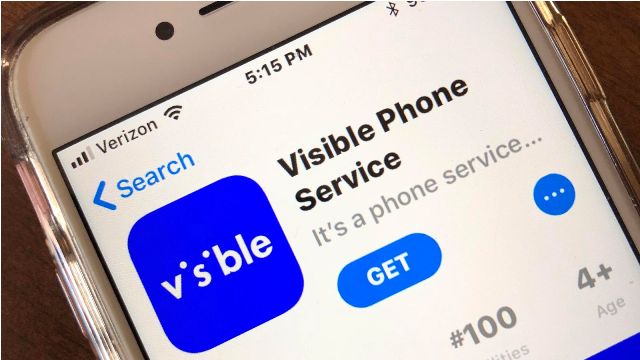 "Visible was conceived – from the very get-go – with eSIM in mind," Bolton said. "We don't have the costs that the other carriers that may adopt eSIM are still going to have. You still have 12,500 stores you have to pay for, what advantage are you really getting? … eSIM is scary to a traditional carrier – we embrace it because that's what we're built for from the ground up."