Recently spotted is a new patent application from Bose, called "Earbud Insertion Sensing Method With Infrared Technology," and it looks to make improvements to their earbud line. According to the patent, the chief benefit of incorporating IR tech into its earbuds is to extend battery life by deactivating the earbud if it's not actually placed in a user's ear. Forgetting to turn off the power on your earbuds when you're done can drain that already limited 5-hour battery life down quickly.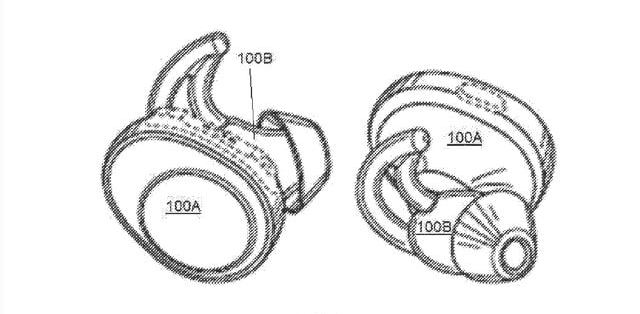 Apple has had this kind of feature integrated into its AirPods since launch, whereas Bose's own truly wireless Soundsport Free earbuds do not. Even if this was the sole improvement allowed by the patent's description of IR, it would be a big benefit for future Bose earbuds, but it's not. The patent also describes several scenarios in which having both an IR transmitter and an IR receiver in the same earbud could be useful, such as features that determine how well seated the earbud is, and then automatically adjusting things like volume and EQ to compensate. Theoretically, it could also alert you to the fact that the earbud isn't ideally seated and is much more likely to pop out accidentally.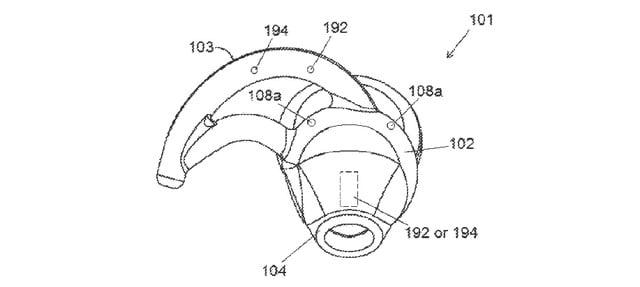 Another application for the IR patent describes these IR sensors ability to be set to emit a specific pattern of signals that could be used to help you find a missing earbud, by using your phone (if it has an IR receiver) or the remaining earbud that can hear the SOS signals sent out by its lost partner. This is similar to Bose's existing lost-earbud finder feature in its app. Currently, the app will show you the last known location of the earbuds on a map, but a more localized solution would obviously be better.
Bose also sees potential in having outward-facing IR receivers on the earbuds, for situations where a user might be in the vicinity of infrared audio transmitters (frequently used at events where real-time translation earphones are worn). Additionally, it's speculated that the IR patent could be a component of potential health-monitoring implications is some manner. They certainly wouldn't be the first earbuds to do so and it's suspected that Apple will be adding this feature to its next-gen AirPods.