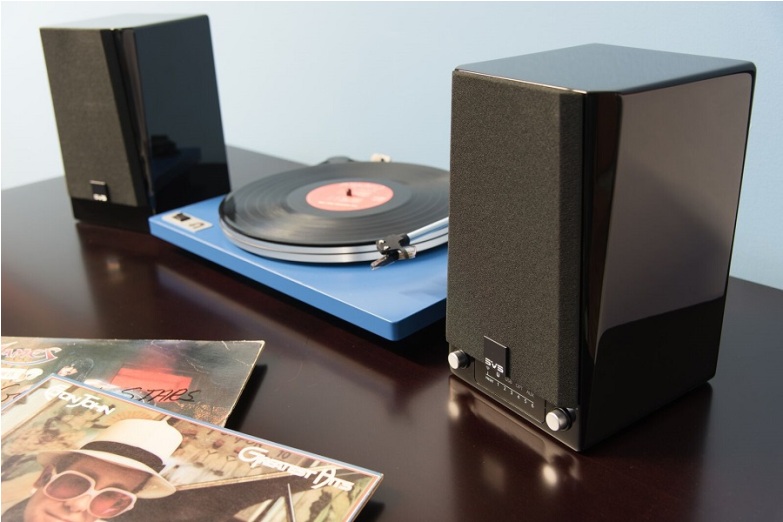 SVS' cool new pair of wireless speakers, the Prime Wireless, are a top-tier pair of boxes with outstanding performance. It has a glossy black finish, multiple inputs, onboard physical controls, and Play-Fi's app-based streaming and control system. The Prime Wireless Speakers are first and foremost for music, but the pair can also accommodate TV sound, and even join a multiroom audio setup.
The SVS Prime Wireless Speakers are very similar to the company's Prime satellite speakers, but with an elevated base to make room for more electronics and onboard amplification. The right speaker boasts a display panel and dual control knobs.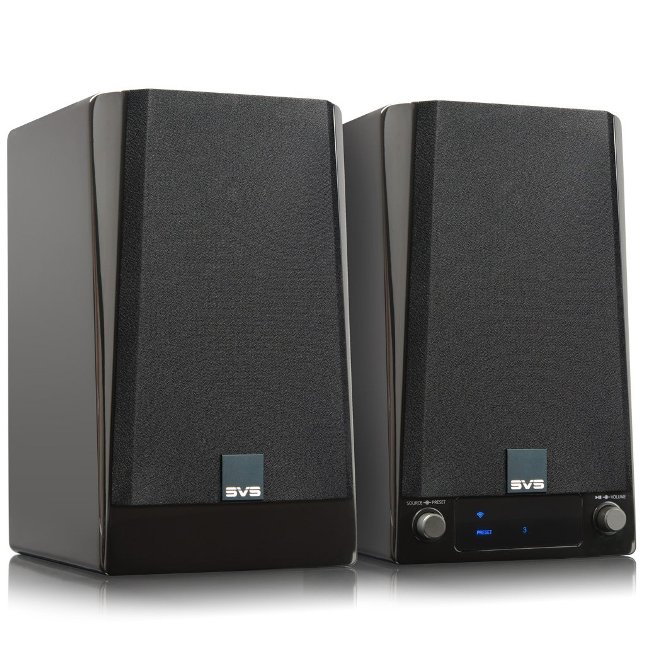 Setting them Up
There's only one power cable included, as the Prime Wireless utilizes a single connection cable to send audio and power the left speaker. After plugging in the right-side master and connecting that cable, the speakers should be ready to pair automatically.
To pair, all you do is download the Play-Fi app and follow the instructions to connect to your Wi-Fi network. Android users need only enter their Wi-Fi password, though iOS users will need to complete a couple of extra steps.  The speakers go into Bluetooth pairing automatically, requiring only that you turn the left control knob to the Bluetooth input, but Wi-Fi is a better quality streaming method.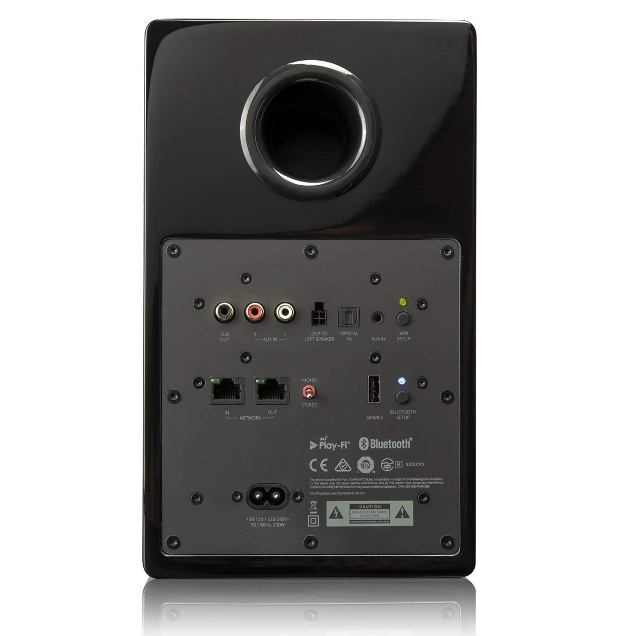 Design and Features
As mentioned, the Prime Wireless are simply beautiful in their shiny black color. As an adaptation of Prime's satellite speakers, they're smaller at just 10″ x 6″ x 7″ and weighing in at 9 lbs.
Under each grill rests the Prime's 1-inch aluminum dome tweeter, matched by a polypropylene 4.5-inch woofer with an aluminum shorting ring designed to create less distortion and enhance higher frequencies. Each driver receives 50 watts for a total of 200 watts of Class D amplification. Just as importantly, the crossover between tweeter and driver is digitally controlled to align the frequencies for accuracy and clarity.
At the back of the right speaker are the inputs, including analog ports in both RCA and 3.5mm, a digital Optical input, Ethernet in and out connection, and an output for adding a subwoofer. The speakers give you 52Hz-22kHz of frequency output. A pair of digital knobs on the right speaker's front face serve as onboard controls; The right knob controls volume and play/pause, while the left knob scrolls through the presets and inputs. Since there's no power button, the speakers are always ready to stream.
Play-Fi allows for multi-room streaming between any type of speakers from MacIntosh to Yamaha. The app and system is very simple and stable, especially with streaming. You can even stream using Tital, Spotify, Pandora and many others streaming services. Play-Fi also allows for volume control of wired inputs like your TV or turntable.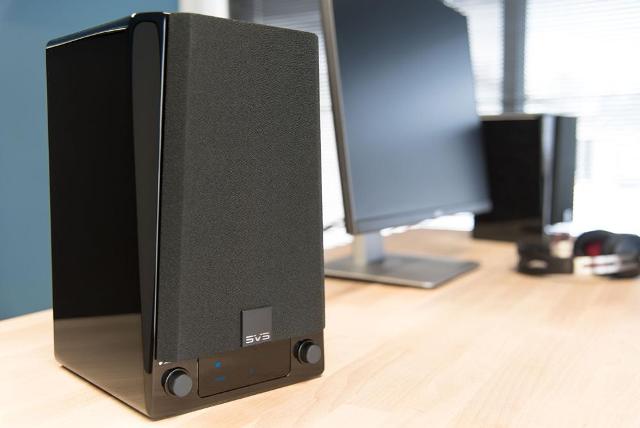 Performance
Sound is uncompromising awesomeness, and the digital crossover and custom tuned amplification really shines. Crisp and articulate sound jumps from the speakers right from the start, offering a premium listening experience at a relatively affordable price ($599). The stereo image is tight yet expansive, and there's a ton of dynamic expression when streaming high-quality tracks.
Midrange and treble sing to the rooftop, offering perfect detail and clarity, while the balance between registers makes for smooth transitioning. Bass is not overwhelming, but totally adequate. When pairing with a TV as an audio solution, the SVS Prime Wireless Speakers do a great job with both effects and dialogue.
If you find yourself wanting more bass, add a subwoofer. SVS has plenty of options there that will not only match your speakers' physical aesthetic, but they'll also be likely to match sonically for a still-affordable 2.1 system without the need for separate amplification.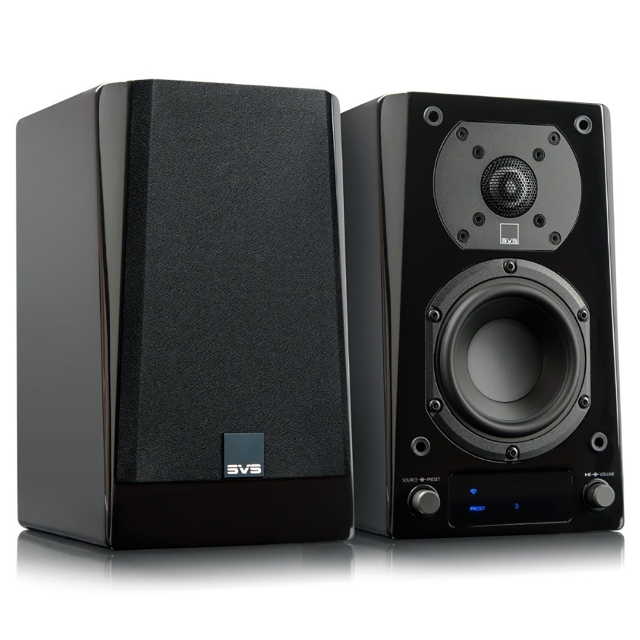 Bottom Line
The Prime Wireless Speakers have extremely solid build quality. In every way, they meet or exceed expectations, offering dynamic, detailed and clear sound alongside reliable streaming from a wide variety of options.
With Play-Fi, the speakers should grow in time with new app updates and added features, so expect them to last a long while. If you're looking for a pair of wireless speakers with a high-performance, an awesome design and a small profile, these are it!