Common in coal-rich regions, radon is a radioactive gas that often builds up in homes, and more importantly, it's one of the leading causes of lung cancer next to smoking. You can test home radon levels with charcoal detection kits, but if you want an easier and more effective way to measure radon, check out the Airthings Wave ($199), a Blueooth air quality detector you can mount anywhere you want to constantly check for radon to keep your home safe.
Radon isn't a sudden danger like carbon dioxide or smoke. Rather, it accumulates over time and increases your risk of lung cancer, and instant spot checks for radon levels aren't accurate due to the nature of radon accumulation, so you need to test air quality in a room over a period of time to get an accurate reading. This is why conventional charcoal-based detection kits need to be left in the same spot for days before sealing them and sending them off for analysis. Because of this, the Airthings Wave is designed to detect radon over a long-term period.
The Wave displays the local radon levels accurate to within 20 percent after a week, and accurate to within 10 percent after a month. More importantly, it provides the benefit of constantly monitoring the air quality without the need to send anything away to a lab. So, if you detect unsafe levels of radon in your home, you'll need a professional service to mitigate the high radon levels.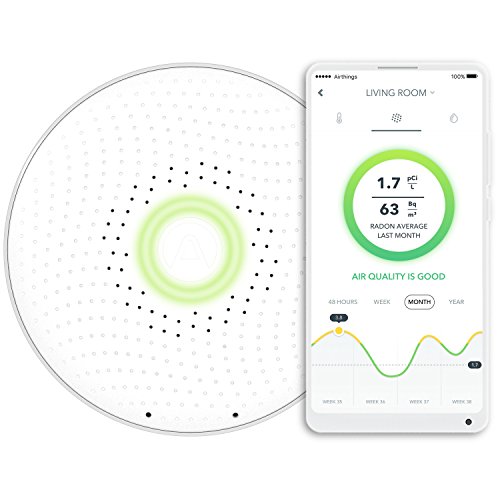 Design
The Wave looks like a typical smoke detector, 4.6″ x 1.4″ in circular dimension with a silver-colored ring around the edge. A circle of pinholes on the top panel is the speaker, while two larger holes near the edge mark the sensors. A colored LED ring is hidden in the center of the panel, indicating the air quality by glowing green, yellow, or red when you wave your hand over the device. On the back panel is a magnetic cover you can attach to the ceiling or wall, and it's powered by two AA batteries that can last for a year and a half.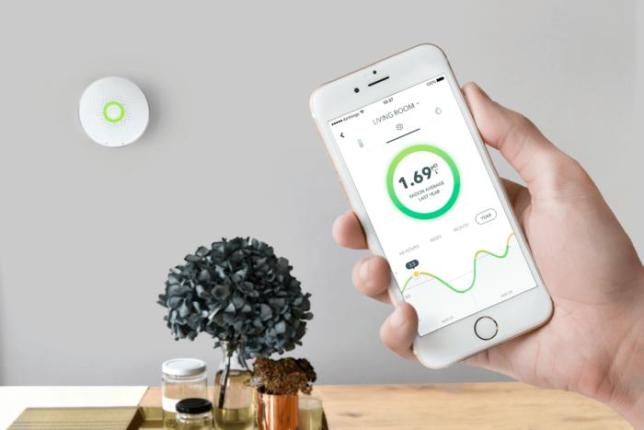 The free Airthings Wave app, compatible with iOS and Android, allows you to track your air quality. The app connects to the Wave over Bluetooth, providing a constant reading of radon levels, temperature, and humidity. The results are color-coded, so you can tell at a glance if radon levels are dangerously high. A chart view displays measured radon levels over different periods of time, which is actually the best way to monitor radon due to how it's measured.
Performance
If you have a high level of radon in the home, the Airthings Wave works like a charm, glowing red, and indicating the levels on the app. Long-time exposure to radon can wreak havoc on the human body, and besides the lungs, can cause damage to virtually every bodily organ.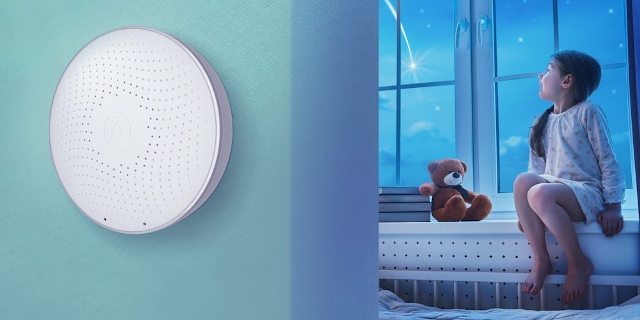 The nature of radon and the dangers it presents means a constantly updated monitoring system like the Wave is a must. It also saves you money because you can move the Wave around to different parts of the house, and as mentioned, you don't need to send it to a lab for testing.
Bottom Line
The Airthings Wave delivers as promised, and gives you accurate radon detection with constant monitoring. It also monitor the temperature and humidity of a room in which you place it, and the associated app is convenient and fairly comprehensive.