LG's is bringing two phones to Mobile World Congress 2019. Just a few months after releasing the LG V40 ThinQ comes the V50 ThinQ, which brings 5G connectivity, and then there's the new LG G8 ThinQ, which apparently uses gestures to control the phone.
While the V50 ThinQ has a lot to offer, the G8 ThinQ is the phone many people will consider buying in the near future – and for good reason. It boasts excellent specs, an improved camera, and will likely be cheaper over the 5G-ready phone.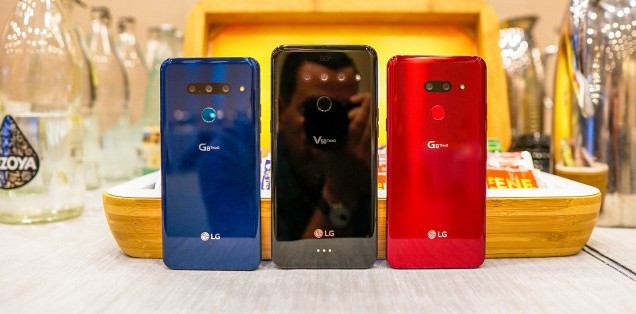 Design
Firstly, the LG G8 ThinQ has a notch, and it closely resembles last year's G7 ThinQ. There's a similar 6.1-inch edge-to-edge screen, with the notch cutout at the top for what's known as the Z Camera, along with a small chin bezel at the bottom. Apart from that, however, there seems to be slim bezels all around, and it looks sharp.
Interestingly enough, the notch at the top isn't for a speaker – it's only for the camera. The phone instead uses LG's new Crystal Sound OLED, or CSO, technology, in which a piezoelectric vibrator behind the display replaces the earpiece. Thankfully, there is still a Boombox speaker on the bottom, allowing you to get loud stereo sound. Not only that, but because the screen vibrates on higher volumes when using CSO, it's almost like bone-conduction technology, which is helpful in a loud environment when you press the device to your ear.
The back of the phone looks pretty sleek too. It features a glass build with a dual-lens camera and the G8 ThinQ logo. That glass is actually slightly different on the back compared to the front (Gorilla Glass 6 over Gorilla Glass 5), and the cameras are set under it, rather than sitting in a separate module. There's also a fingerprint sensor on the back, so LG isn't following the in-display fingerprint sensor trend just yet. On the bottom, there's a USB-C port and a headphone jack. The display on the phone supports HDR10 and has a resolution of 3,120 x 1,440.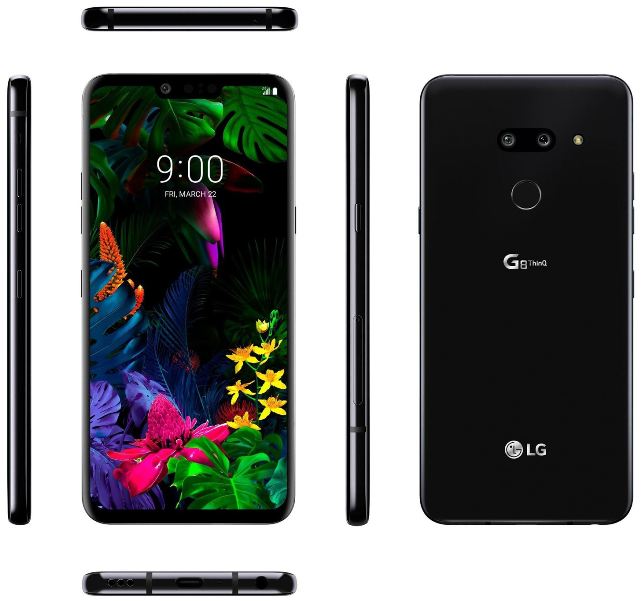 Specifications
Spec-wise, the LG G8 ThinQ is a beast. It offers a Qualcomm Snapdragon 855 processor, coupled with 6GB of RAM and 128GB of storage, though if that's not enough storage for you, there's also a MicroSD card slot.
Powering everything is a 3,500mAh battery, which isn't bad at all. Considering recent innovations in conserving battery, the 3,500mAh battery should get you through the day. To charge that battery, you can use Quick Charge 3.0 through the USB-C port, or use Fast Wireless Charging, which is supported on this phone.
Key Specs
CPU: Qualcomm Snapdragon 855
Memory: 6GB
Storage: 128GB
MicroSD storage: Up to 2TB
Screen size: 6.1 inches
Resolution: 3,120 x 1,440
Connectivity: Bluetooth 5.0
Battery: 3,500mAh
Size: 151.9 x 71.8 x 8.4mm
Weight: 5.89oz
Operating system: Android 9.0 Pie
Z Camera
Let's move on to the cameras, which have a lot to offer. On the back of the phone, you'll get two camera sensors, including one standard 12-megapixel sensor with an aperture of f/1.5 and one 16-megapixel wide-angle sensor with an aperture of f/1.9.
Perhaps more interesting, however, is the front-facing camera. LG calls the front-facing camera on the device the Z Camera, and it's an 8-megapixel sensor paired with an infrared sensor (also being called a Time of Flight sensor). According to LG, the Z Camera can be used for a range of different things – including facial recognition akin to Apple's Face ID. It can also be used for things like air gesture input, which is called Air Motion on the G8 ThinQ. With Air Motion, you can interact with the phone without ever touching it. For convenience, LG has added a few gesture-based shortcuts, like the ability to open two apps quickly, accept or reject calls, turn off alarms, play and pause music, and so on. LG notes that the feature isn't meant to be used all the time, but it is a nice way to interact with your phone if your hands are dirty, like when you're cooking, for example.
The Z Camera also enables what LG calls "Hand ID." Using infrared technology, the phone basically remembers the vein pattern in your hand – and according to LG, it's extremely hard to hack. To use it, you can simply hold your hand above the sensor, slowly lift it up, and the phone will unlock.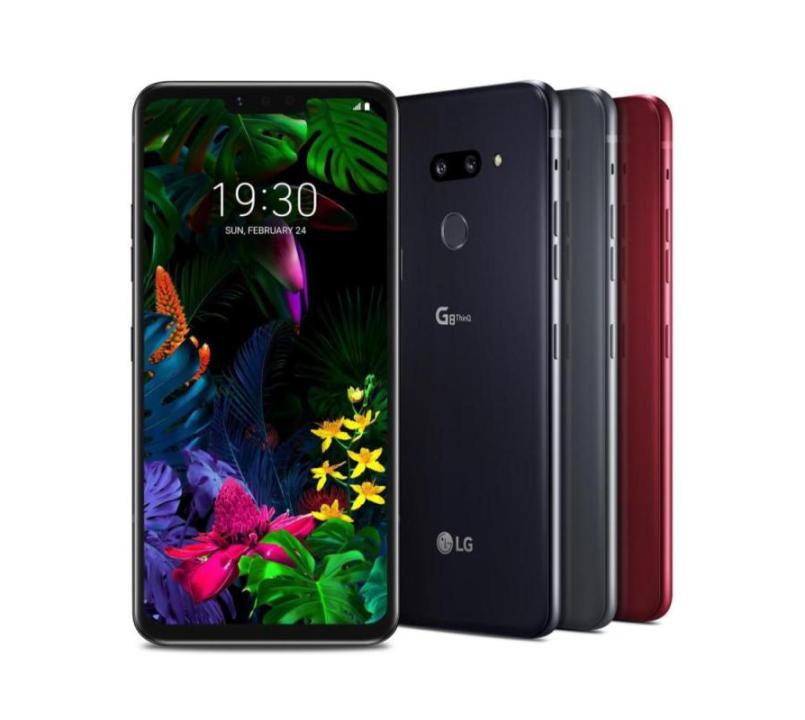 LG G8S ThinQ
LG will also release another phone, called the LG G8s ThinQ, which won't come to the U.S. as it's meant for developing markets. It still maintains a Snapdragon 855 processor, but has a 6.2-inch OLED screen with a 3,350mAh battery. There are three cameras on the back, with a dedicated "night shot mode and low-light HDR technology," along with the same Z Camera set up. It will be a lower-cost device, but LG hasn't mentioned price.
Availability and Price
The LG G8 ThinQ will be available in Red, Silver and Black. There will be a slightly different variant of the G8 sold internationally (it has three cameras like the V40). At the moment we know T-Mobile and Verizon will be carrying it, with pre-orders starting soon. Unfortunately, pricing is a mystery at the moment.