Do you miss the physical keyboard on a smartphone? You're not alone. Why do you think BlackBerry is still in business. But those devices at the moment don't look anything like most smartphones – there are no large screens with slim bezels, hole-punch cameras, or notches in the displays. If you want a physical keyboard on a phone with a spacious, modern-looking screen, you'll want to keep an eye on a London company called F(x)tec, an its Pro 1 smartphone.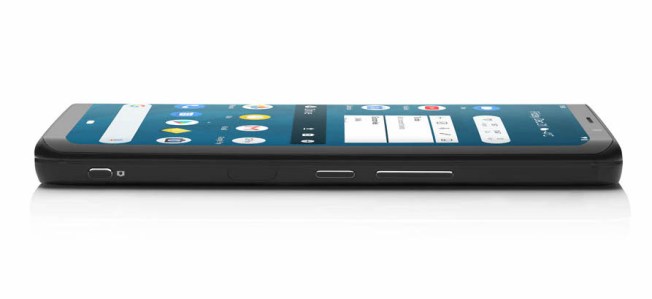 Design
F(x)tec wanted to pair the keyboard with a modern screen. The F(x)tec Pro 1 has a 6-inch AMOLED screen with a 2,160 x 1,080 resolution, so from the front it looks like any contemporary smartphone, with Gorilla Glass 3 protecting it. The bezels surrounding the screen are quite thin, so watching videos is nice. You also get the benefit of sliding the screen to the side to unveil a backlit QWERTY keyboard with 64 keys.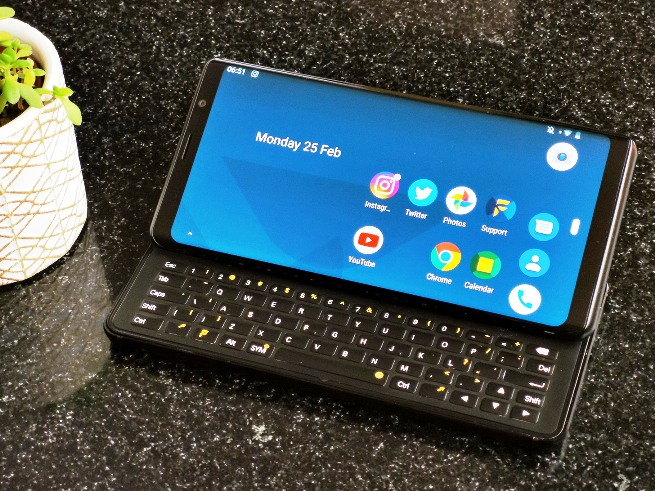 Typing on it feels natural, almost like a full keyboard. The sliding mechanism is smooth and opens the phone nicely. Once open, you can use the keyboard to prop the phone's screen up, which is ideal if you're watching a movie.
You can move around the stock Android 9 Pie interface with the keys on the keyboard, and by the product's launch, you'll be able to create keyboard shortcuts to open apps.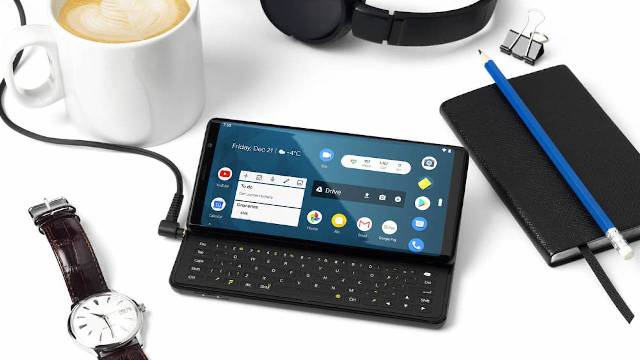 Specs
Android Pie is onboard, but the F(x)tec team made some improvements to make the software work better with a keyboard. For example, gesture navigation don't work naturally when a phone is in landscape mode, but on the Pro 1, you can simply swipe the home button left to start scrolling through recent apps.
It has a dual-camera setup on the back, and there's a fingerprint sensor on the right edge of the phone so you can unlock it quickly. The Pro 1 is powered by Qualcomm's Snapdragon 835 processor with 6GB of RAM, and 128GB of internal storage. There's a MicroSD card slot if you need more space.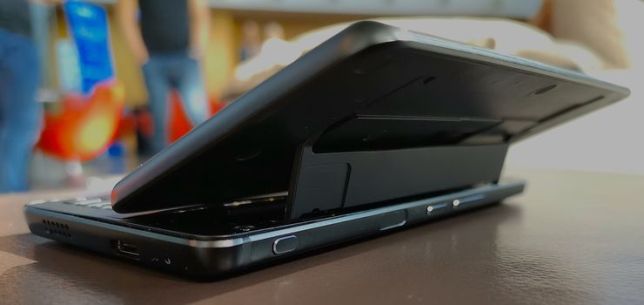 The front camera has 8-megapixels, and the rear has a 12-megapixel camera paired with a 5-megapixel lens used for depth. The cameras are using Sony sensors, so photos are going to be gorgeous. There is also a physical shutter button on the side of the phone to use with the camera.
The F(x)tec Pro 1 Smartphone has a 3,200mAh battery, along with Quick Charge 3.0 for faster wired charging, dual stereo speakers, a headphone jack, and NFC.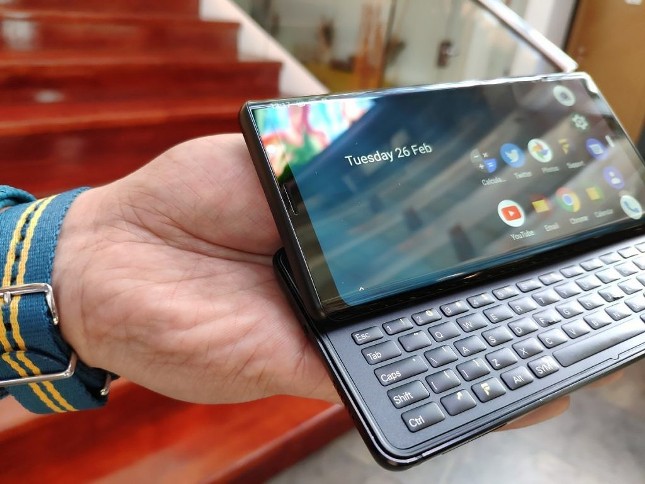 Availability and Pricing
The Pro 1 will be sold for $649 on F(x)tec's website, with a ship date of July 2019.