Fonico's Tivoli Audio true wireless earphones just came out, and they feature a pretty clean and good-looking design. The black buds are no bigger than a dime in diameter, and they weigh just 4.5 grams a piece. They come in a red and black finish, with 2 available sizes, and they also come with three sizes of ear tips, which hold the buds firmly in your ears. That makes them good for exercise stints, even in drizzly weather, given IPX5 rating.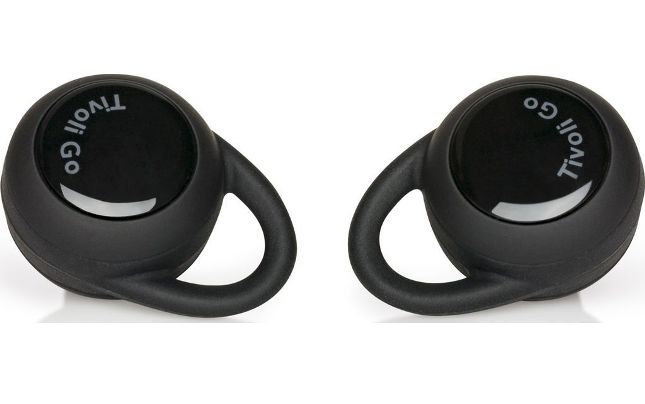 Design
The Fonico Tivoli Audio earbuds fit with a tilt, but the angle makes it easy to press the multipurpose action buttons on the buds' backing shells to raise/lower the volume, skip forward and backward through your playlist, answer and end calls, and summon your smartphone's digital assistant.
The capsule-shaped recharging case is a nice touch, with a magnetized lid that's easy to open and close. Inside the case is a notched and magnetized tray, which is perfectly set up to secure the buds. When closed, the hard rubber-finished case slides discretely into a pocket and stays there.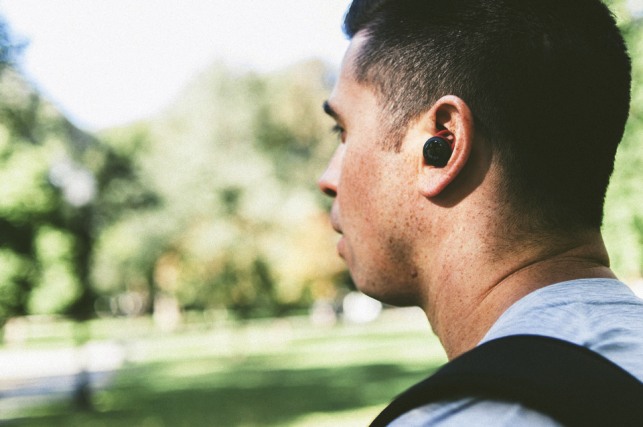 Performance
As mentioned, the Fonico's fit tight in the ear canal, and the sound they produce oozes with warmth and intimacy, accompanied with vital vocals and deep bass. Suffice it to say, they produce a pretty nice concert in your ears.
The Fonicos are equipped with Bluetooth 5.0 radios, with a range of at least 35-feet, and the signal doesn't really waver until you get further than 35-feet from that threshold.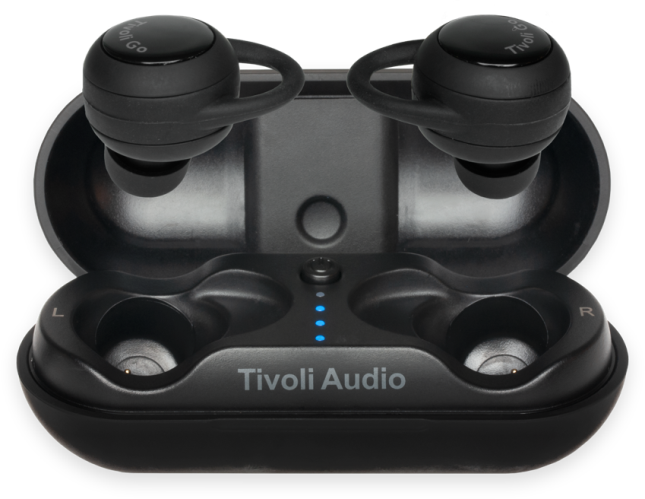 Four LEDs indicate the charging case's battery level, but after inserting the buds, you must push a button above those LEDs to initiate their charging. Blue LEDs on each of the Fonico glow when the earbuds are in your ears and powered up. Battery life runs around 3 hours on a charge. Two or three recharges of the earbuds are possible from the battery case, each time taking about 90 minutes. If the case is plugged into a USB power outlet with the supplied (USB-C to USB) cable, it then takes about 2.5 hours to collectively recharge the earphones' own batteries and the backup battery case.
Making calls on the Fonico is not great, but it's not that bad either. You do this by tapping and holding either of the multi-function buttons precisely for two seconds.
Wait for version 2.0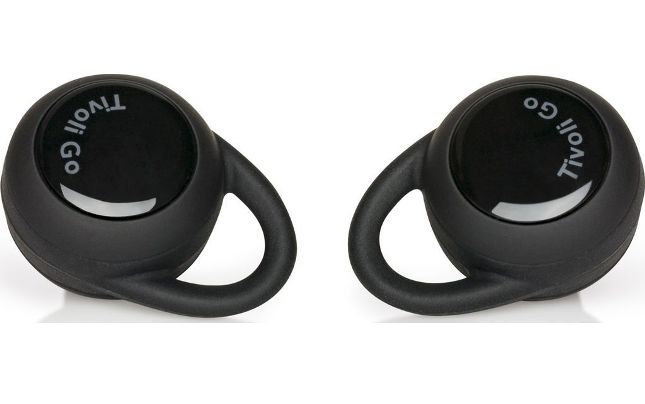 Bottom Line
The Tivoli Fonico True Wireless earbuds are a good first stab for the company and for this category. Music performance is really good, signal is above par, and the fit is very tight, which is a definite plus when using them for fitness. They run $129.99, and you can get them through the company's website (https://www.tivoliaudio.com/shop/fonico-true-wireless-stereo-earbuds#main-product-data–957).