Black Shark is a relative newcomer, having only started making phones in 2017, but they've been in the gaming industry for a while. Their specialty is gaming smartphones, and their Black Shark 2 is the company's second phone, packed with exciting tech at a very affordable price.
Design
The Black Shark 2 is shaped like a traditional smartphone, just with a distinctive rear panel. With a combination of plastic, glass, and metal, the body is quite large, thick, and heavy. It comes in two colors: A cool silver and a deep blue.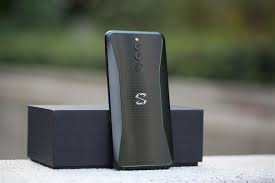 Turn on the Black Shark 2 and you're greeted with an almost completely stock version of Android. The screen is very special. and uses technology called DC Professional Dimming, rather than Pulse-Width Modulation (PWM), reducing flicker and making it much easier on the eyes. Additionally, the screen has the world's lowest latency rate, down to 43.5 milliseconds, which combined with human reaction times will give normal game players, pro-level reaction times.
Host Mode allows you to plug the phone into a big screen. It requires a USB Type-C to HDMI cable to operate. Games look excellent on the monitor, without any noticeable delay or frame rate drop, thanks to the Qualcomm Snapdragon 855 processor powering the phone, paired with 8GB or 12GB RAM options. You also get 128GB storage with the first option, or 256GB with the 12GB RAM model. The processor is the same one you'll find powering flagship Android smartphones in 2019.
Gaming and Camera
What makes the Black Shark 2 even more playable is Black Shark's handheld game controller. The controller comes in two parts and can be either clipped to the sides of the phone, turning it into a Nintendo Switch-style handheld, or snapped together separately to control the action wirelessly on a big screen. One side of the controller has a D-pad, and the other a flat analog control as well as a wide variety of buttons.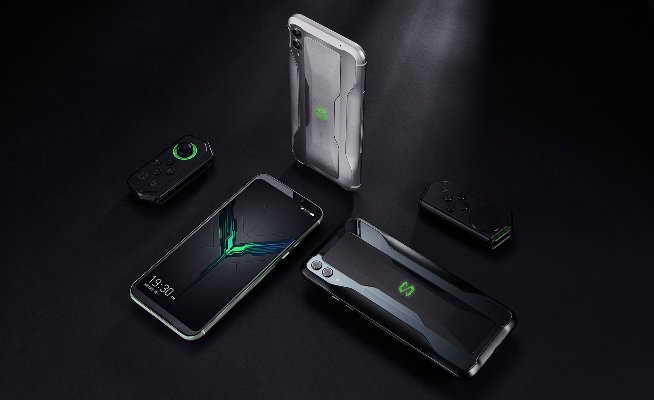 Along with the controller and Host Mode, the Black Shark 2 can stream its gameplay to a computer using a special cable, and it can do so with both audio and video.
There's also a massive case with two built-in fans you can add to the phone, and it will decrease 10 degrees off the temperature in just 10 seconds. This is just part of Black Shark's dedication to keeping things cool, as inside the phone is a copper cooling plate and a cooling pipe, ensuring key heat-generating components – the CPU, charging interface, and battery for example – don't get too hot.
Best of all, there's a 4,000mAh battery inside to make sure you can game for extended periods of time.The dual-lens camera on the back of the Black Shark 2 includes a 48-megapixel sensor, and it shoots photos and video in gorgeous clarity, color and contrast.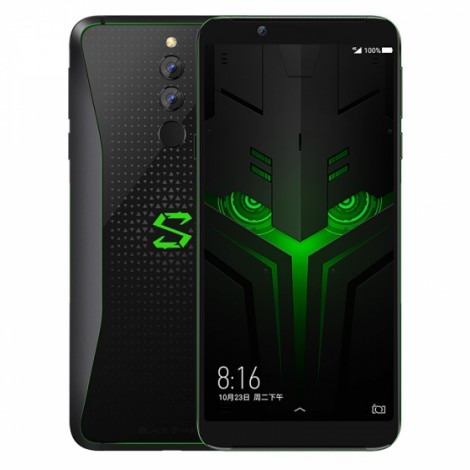 Bottom Line
The Black Shark 2 runs $625 for the 8GB model, which is available in the U.K. and Europe now, or $730 for the 12GB model, which is coming soon. Discussion of a U.S. release returned conflicting comments, but it doesn't seem like a North American launch will happen immediately, if at all.
With the swell price and the powerful Snapdragon 855, the reasonably priced 8GB Black Shark 2 is seriously a competitor. The design is going to do well with serious gamers, and the stock version of Android, a big 4,000mAh battery, and the special screen could earn the Black Shark 2 plenty of fans.