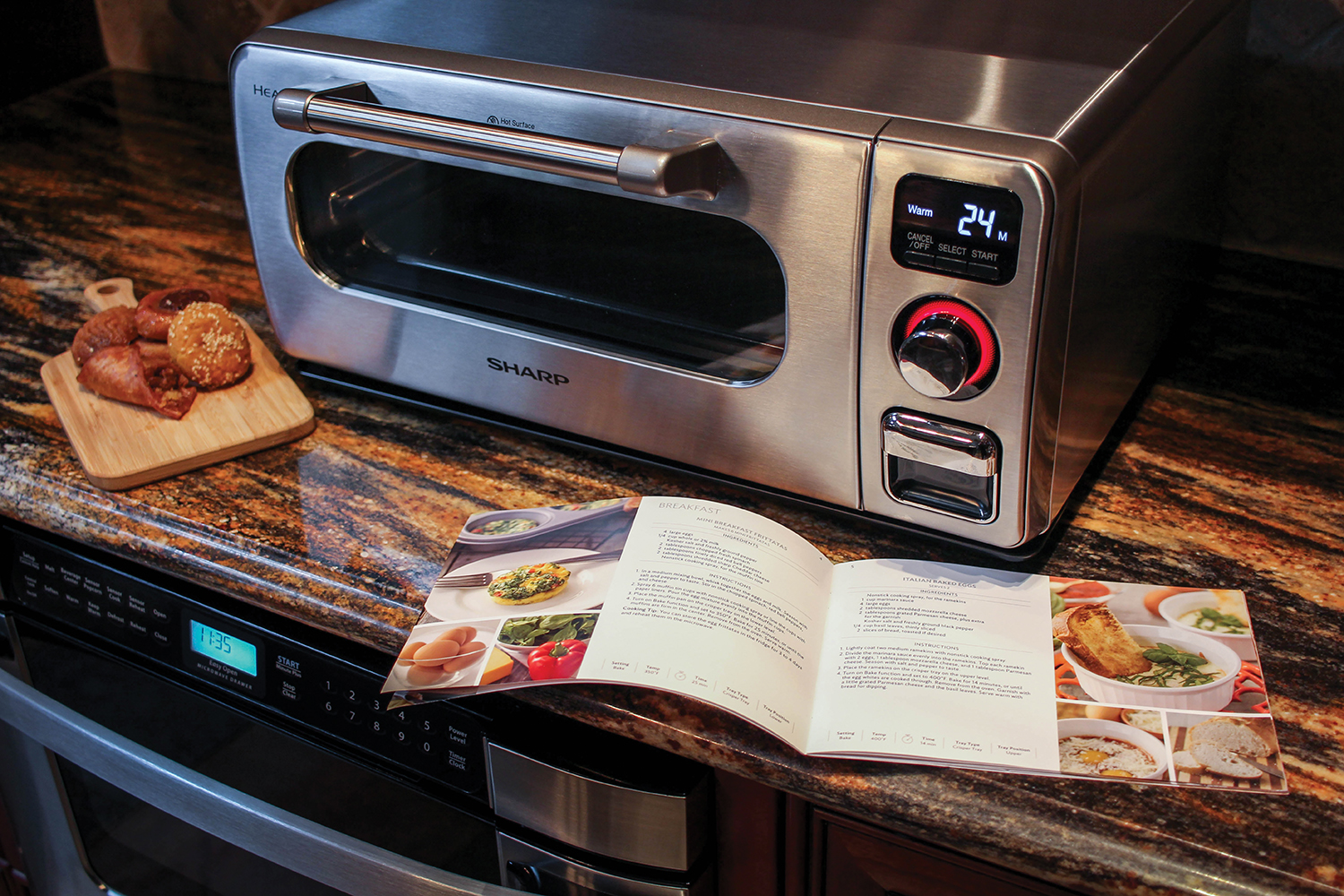 Mother's Day is on fast approach, and this year's holiday is poised to bring in the motherload. This as a National Retail Federation survey forecasts that this coming Mother's Day "is expected to deliver highest consumer spending to date" with expenditures "expected to total a record $25 billion this year, up from $23.1 billion in 2018." That's a staggering amount of money showing mommy just how much we care—an endeavor for which consumers up the ante annually.
"Mother's Day spending has been growing consistently over the past several years, and this year's spending is expected to be the highest in the 16-year history of our survey," NRF President and CEO Matthew Shay said. "Consumers are excited to celebrate all the moms in their lives, and retailers are ready to inspire consumers with unique gift options."
With unique, sure-fire and tried-and-true gift options in mind, here are a few techie ideas to help streamline your shopping efforts and help you make savvy splurges to celebrate mom on her special day.
Playground Sessions Keyboard/Piano Lessons Membership Bundle (www.PlaygroundSessions.com)
Give the gift of music and an enriched life by helping Mom learn how to play her favorite songs on the keyboard or piano at home in an easy and fun way. Playground Sessions, a company co-created by Quincy Jones, is passionate about using its innovative technology and musical expertise to help people improve themselves and enjoy life more. The company offers a bundle that includes a full-featured and elegantly designed keyboard well-suited for the beginner player. In addition, the Playground Sessions bundle includes over-ear portable headphones, sustain pedal, sheet music stand and more. The included USB cable lets users connect to Playground Sessions online instruction via a computer or iPad. With step-by-step interactive lessons, real-time feedback and scores, she'll be playing on day one!
VocoPro Pop-Up Oke Bluetooth Karaoke System (www.VocoPro.com)
Pop-Up Oke is a great gadget gift for singers who would enjoy a fun, all-in-one wireless karaoke mic with a built-in mixer/speaker, complete with its own light show! From audio leader VocoPro, the Pop-up-Oke microphone can connect to a smartphone or tablet via Bluetooth and use YouTube or any number of different karaoke apps to access and enjoy hours of entertainment. Singers can also use the onboard MP3 SD/TF player to perform with recorded MP3 tracks. The multi-color LED lights can be turned on or off and, when on, will automatically "dance" to the beat of the music to add a visual excitement to any karaoke session. The system features a new generation of wireless karaoke microphone technology, including an all-in-one portable design. It's just perfect for small karaoke gatherings and road trips. it also features innovative music link technology that can pair two Pop-up Oke devices to perform duets, a shock mounted professional condenser microphone to reduce handling noise, and a user-replaceable lithium ion rechargeable battery.
VocoPro Karaoke Dual Bluetooth System (www.GuitarCenter.com)
Also from VocoPro is KaraokeDual, a powerful 2.1 digital boom box with high-quality DSP effects that allow singers to sound their best. The system has a powerful 100W amplifier with dedicated subwoofer allowing for high quality karaoke audio. Users can connect via Bluetooth and stream karaoke audio wirelessly, or can connect the KaraokeDual machine to an Internet-connected Smart TV with the available digital optical input. Either scenario allows users to access thousands of tracks through YouTube or a favorite karaoke app. The KaraokeDual also comes packaged with two digital 2.4Ghzband wireless vocal microphones, each of which has the controls built right into the handheld for maximum convenience. It also features a vocal eliminator feature to reduce the original vocals on non-karaoke tracks as well. Turn Mom's living room into a karaoke studio for friends and family, filling the space with great-sounding music and vocals for hours of fun and entertainment.
SHARP Superheated Steam Countertop Oven (www.SharpUSA.com)
The SHARP Superheated Steam Countertop Oven is an extremely efficient option perfect for every-day use, allowing users to keep their big oven clean for special occasions. The combination of superheated steam and conventional, radiant heat in all cooking modes means that food will be crispy and browned on the outside, moist and delicious on the inside. Not to be mistaken with a traditional steamer or steam oven, with superheated steam up to 485°F, in conjunction with conventional, radiant heat, proteins will brown and become crispy. Sugars will caramelize. And the results are amazing. You won't need to preheat your oven before cooking or even defrost the food the night before. You can simply place food into the oven, set the desired cooking mode, temperature and time. With multiple cooking modes, this countertop oven provides endless cooking possibilities and will eliminate the need for multiple small countertop appliances. It can broil or grill, bake or reheat, cook pizzas, warm food, and also create 7 shades of toast. Its convenient front-loading water tank is easy-to-access, and easy-to-fill with regular tap or bottled water. It's the perfect size and provides up to 60-minutes of cooking time before refilling. And, the hidden bake element is beneath a flat oven floor so clean-up is a breeze. This really sets this oven apart from most other countertop ovens. The included broiling pan and crisper tray gives you 2-tier-cooking and they are 40% larger than a standard, quarter-size sheet pan making it perfect for anything from making sheet pan dinners for the whole family, to hors d'oeuvres for party guests.
~~~
As the Executive Editor and Producer of "The Luxe List," Merilee Kern is an internationally-regarded brand analyst, strategist and futurist. As prolific consumer trends, lifestyle and leisure industry voice of authority and tastemaker, Merilee keeps her finger on the pulse of the marketplace in search of new and innovative must-haves and exemplary experiences at all price points, from the affordable to the extreme. The best-of-the-best across all product, service and travel categories—as well as noteworthy marketplace change makers, movers and shakers—are spotlighted in her exclusive cross-media platform that reaches multi-millions each month through several syndication channels: print and online publications as well as broadcast TV and terrestrial radio. Connect with her at www.TheLuxeList.com / Instagram www.Instagram.com/LuxeListReviews / Twitter www.Twitter.com/LuxeListEditor / Facebook www.Facebook.com/TheLuxeList / LinkedIN www.LinkedIn.com/in/MerileeKern.
***Some or all of the accommodations(s), experience(s), item(s) and/or service(s) detailed above may have been provided or arranged at no cost to accommodate this review, but all opinions expressed are entirely those of Merilee Kern and have not been influenced in any way.***
Source: https://nrf.com/media-center/press-releases/mothers-day-expected-deliver-highest-consumer-spending-date
Photo courtesy of/copyright NOVICA