LG has reportedly filed a patent for a smartphone with three front-facing cameras, for what may be the latest innovation from the company.
Images of a design patent reportedly filed by LG at the Hague International Design System, which is managed by the World Intellectual Property Office, were discovered. The diagram shows a smartphone with a back that resembles the LG V50 ThinQ, with the three rear-facing cameras. However, the front of the device reveals a setup with three front-facing cameras within the display notch.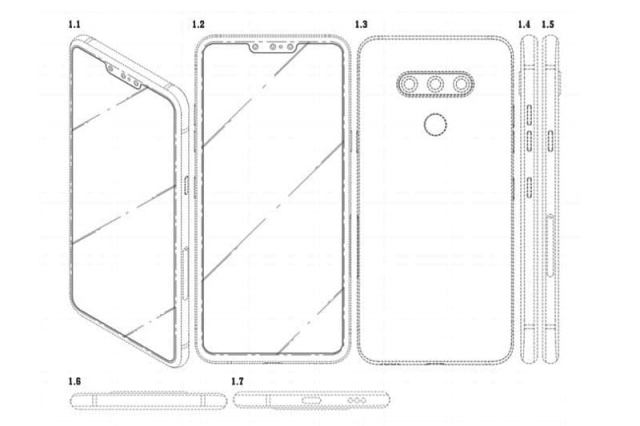 There are also three circular cut-outs in the notch of the smartphone, representing the three cameras. The features of cameras are unknown, but a zoom lens will likely not be among them as that feature is not something that people will need when taking selfies. A smaller cut-out is also seen in between the second and third cameras, which may be the flash module or a depth sensor.
The LG V50 ThinQ features a dual selfie cameras, while the more recently released LG G8 ThinQ comes with the Z camera paired with a time-of-flight sensor. If the patent turns out to be true, it will be the next step in the selfie camera evolution of the company's smartphones.