Bowers & Wilkins has come out with a real Sonos competitor in its Formation Suite, a group of wireless home audio products that is clearly aimed at buyers who desire a higher level of design, and audiophile-grade performance in a wireless audio system.
Running a patented mesh network, B&W claims the Formation Suite is capable of delivering perfectly synchronized sound, with one microsecond of delay between its flagship Formation Duo speakers, and milliseconds between all Formation components. The system is also capable of handling lossless high-resolution audio formats at up to 96/24 bit resolution. Rounding out its high-end specs, all components have Ethernet, AirPlay 2, and Bluetooth 4.1, with AptX HD support, and a USB port for system updates. The Formation Suite is compatible with Spotify Connect, and Roon.
Like Sonos, The system will be controlled by B&W's Formation app (iOS/Android), though the company didn't release any details around which music services the app will support at launch. They did however mention that the Suite is comprised of five products: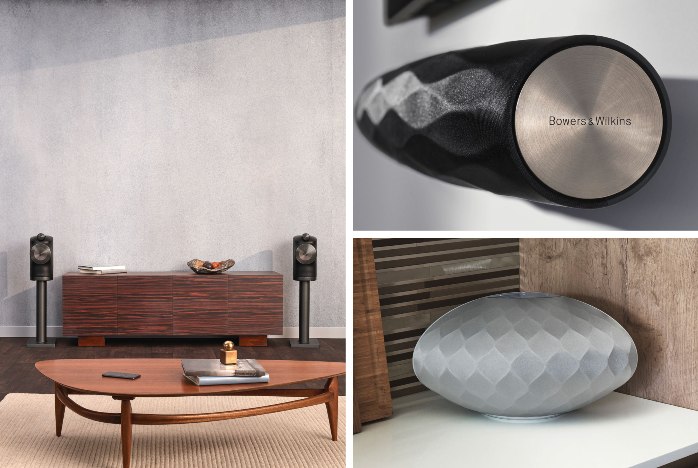 Formation Bar ($1,199): A 48-inch wide soundbar with nine drivers, six amps, each with 40 watts of power, dedicated center channel, and an optical audio input.
Formation Duo ($3,999/pair): Available in matte black or gloss white, these powered speakers are similar to B&W's 800 Series Diamond speakers, with a carbon-domed tweeter on top, and the company's Continuum cone driver. Two digital amps on board each speaker each produce 125 watts of power.
Formation Wedge ($899): A standalone powered speaker with five drivers, and five discrete digital amps (4×40 watts, 1×80 watts), that can produce a wide stereo soundstage.
Formation Bass ($999): A subwoofer with two opposed drivers, and 250 watts of amplification.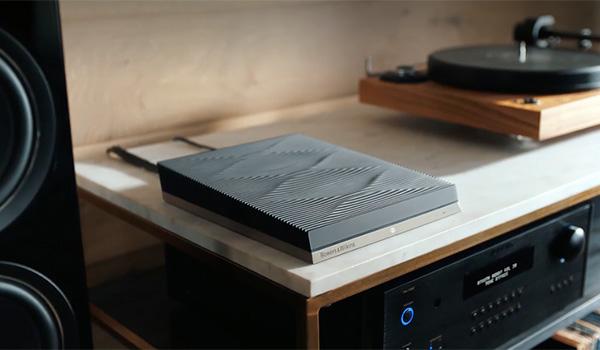 Formation Audio ($699): A wireless connection module that lets you stream audio to an existing hi-fi system, while also connecting non-wireless sources like turntables to the rest of the Formation system.
Plainly stated, the Formation Suite looks gorgeous, and it's hard to argue with the specs that B&W has chosen for each component, which should produce unreal audio quality.
There is a limit to the Formation Bar, with just an optical input. Without HDMI, there's no support for Dolby Atmos, DTS:X, or lossless formats like Dolby TrueHD. There's also no way to offer control over the TV or other components via CEC, another advantage of using HDMI.
B&W Formation Suite products are only being sold at specific brick-and-mortar retail locations, with no word on when or if the company will add online sales via its website, or retailers like Amazon.com.