Generally speaking, eBikes are very pricey, sometimes coming in at over $5,000, but they happen to be the fastest growing segment of the cycling industry. As the market continues to mature, we're now starting to see some solid options coming in at well below that price, including the new Propella 2.2, which offers a surprising amount of value in a bike that looks great and is a lot of fun to ride too.
Available in both single-speed and seven-speed models, the Propella ebike has a very wallet-friendly price that starts at just $999. That puts it competitively in line with plenty of traditional bikes on the market, despite the fact that it comes equipped with a 250-watt rear-hub motor and a 36-volt, 7 amp-hour battery pack. Those components give this ebike a solid level of performance and make it a viable option for anyone who is looking to jump into the electric bike market but doesn't want to spend a lot of money in doing so.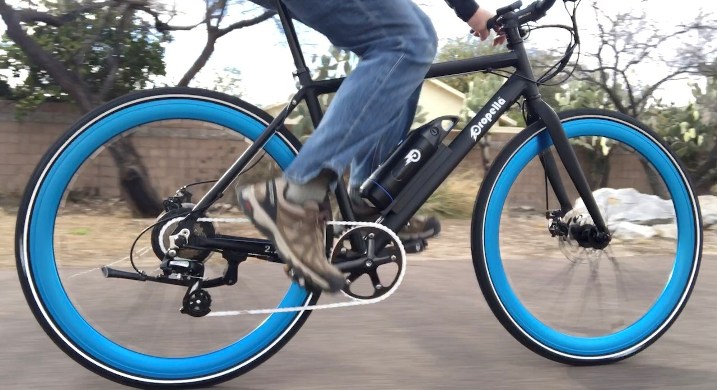 The 7-speed version Propella 2.2 gearing is paired with five levels of pedal assist from the onboard electric motor. This gives riders plenty of options to choose from, switching seamlessly between gears and power modes to suit their individual needs.
Propella lists the estimated range for the 7-speed model as between 20 to 40 miles before the battery needs a recharge. Naturally, this fluctuates depending on how much you rely on the pedal assist modes versus how much effort you put in yourself. Still, those numbers are relatively short when you consider that there are now some ebikes that have ranges that are more than double what Propella is offering.
At 35 pounds the Propella 2.2 is relatively lightweight by ebike standards. This is a significant asset when it comes to maximizing the battery life and range you'll get out in the real world. Because it is fairly svelte, the bike is easy to pedal even with the motor turned off.
Although the bike's battery is relatively small, requiring regular recharges, it redeems itself with its ability to top off its power levels quite quickly. Propella says that it takes about 2.5 hours or less to completely replenish the battery.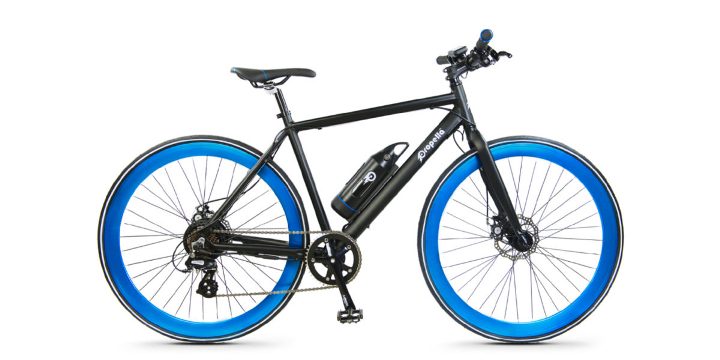 Rider's can adjust the bike's level of pedal assist via an LCD screen and three-button controller that is mounted directly on the left handle bar. One of those buttons powers the screen on and off, while the other two cycle through various options and controls as needed. Most of the time that simply means using the buttons to increase or decrease the amount of power that the motor is putting out to meet your needs. When not riding the bike, holding the down button also activates "walk mode" as well, which makes it easier to push it up hills or across difficult surfaces.
The onboard LCD screen also serves as a bike computer, offering time, distance ridden, speed, and various other metrics. It also prominently displays the current level of battery life, which dynamically updates based on which pedal assist mode you happen to currently be riding in.
Designed specifically with urban commuters and fitness riders in mind, the Propella ebike is both inviting and approachable, even for someone who hasn't ridden in awhile. After climbing into the saddle, veteran riders and newcomers alike will feel right at home within a matter of minutes. That feeling is only enhanced by the bike's comfort and nimbleness out on the road, even when the electric drive isn't engaged. That makes this more than just a utility bike to get to and from the office, but something that you'll want to ride for fun on the weekends, too.
Part of what makes this bike so enjoyable to ride is its eye-catching looks. Propella has given it a classic geometry that also happens to feature some nice modern design sensibilities. For instance, the bike's reflective blue wheels really allow it to stand out in a crowd, while also managing to improve visibility to motorists at the same time. The aerodynamic aluminum frame, and water bottle-shaped battery pack also do a good job of concealing the bike's electric capabilities. Most bystanders probably won't even notice that it's an ebike at all.