September is always an exciting month for iPhone fans, considering that this is when Apple reveals their next version of the iconic device. For the last few months, there have been leaks and rumors of the next iteration, the iPhone 11, some which appear pretty legit. In fact, there is a lot known about the new device.
For example, it's already known that the design will look quite similar to Apple's iPhone XS design from last year and its iPhone X design from the year before. It's apparent that Apple plans to reuse the same design once again for three years in a row.
With the iPhone 7, Apple made a decision to make a few design adjustments in an effort to freshen things up. After all, people had been accustomed to seeing the same iPhone design two years in a row, and then a fresh new design every other year. The iPhone 7 introduced two new color options, matte black and jet black, and it also introduced a dual-lens camera that enabled 2x optical zoom and Portrait Mode photos.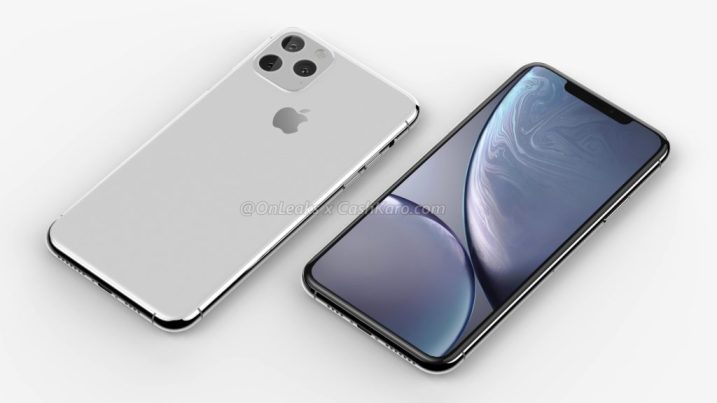 This year, Apple is using the same strategy once again. A report from a reliable source several months ago said that the iPhone 11 and iPhone 11 Max will use new frosted glass backs with a new and different finish. Camera-wise, it looks like Apple is moving from the dual-lens setup to a triple-lens configuration for the main camera.
This camera setup seems to take up a lot of room on the back of the phone, and there's a significant "bump". We'll see in the next few months what other images crop up, and the iPhone 11 design should leak out with more timely, relevant and accurate images and info.