After introducing some famous 8-bit titles from Atari, Tesla is planning on bringing another game to its in-car displays: Cuphead; a bullet-hell shooter that was released on the Xbox One and PC in 2017. Tesla CEO Elon Musk said that they got the game working in the display, coming later this year to the Tesla's Model S, Model X and Model 3 cars.
Elon Musk confirmed in a recent podcast that Tesla had Cuphead working, saying "It's a cool game. It's insanely difficult. It's sadistically difficult. It's a twisted plot. It's dark. It looks like some cute little Disney thing and you're like, 'This plot is very dark'," Recently, Tesla has brought in a few games for its in-car displays, including some classic Atari games as an Easter Egg back in October.
Musk noted that the company was working to port both Unity and Unreal Engine over to the cars, and that car drivers will only be able to play Cuphead while their vehicle is parked to eliminate the chance of accidents arising from distracted drivers. Musk also added that the drivers would be able to control most games with the "touchscreen, steering wheel buttons & XBox/PS controllers," but Cuphead will require a wired USB controller rather than with the car's touchscreen.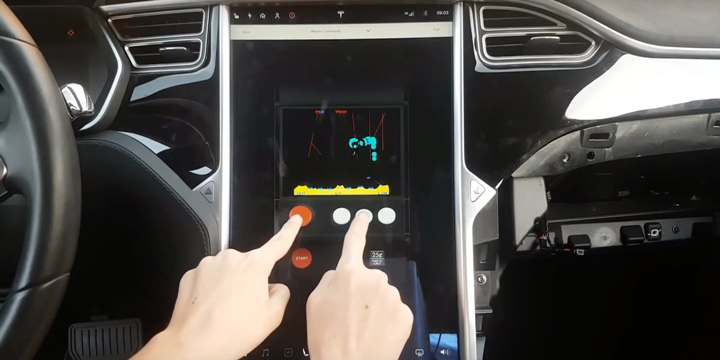 "We have Unity working," and noted that they also have a "beach buggy driving game, that's incredibly fun," Musk says. He also added that Cuphead's developer (Studio MDHR) has been helping to get the game working, with the goal of releasing it this summer, but the version in Tesla vehicles will only include the Inkwell Isle One section ( the first chapter of the game ) because of storage limitations.
Musk commented about the storage space issue: "We didn't anticipate having all these games there, so storage space will be a tricky one," he says. "So you might have to decide what game you want to play, then it will download. If you want to play other games, delete that one and download another one."
The compatibility of Unity with Tesla's system opens up the possibility of other titles coming to the electric vehicles. However, as said before, storage limitation will be the main issue in getting more games to the Model S, Model X and Model 3.