Apple has made many announcements during its last press event, most of them related to software, as iPhone's creator showed us some of the main features of its upcoming operating system updates. Apple also launched a new Mac Pro generation and introduced new developer tool for apps, including support to help developers turn iPad apps into Mac apps.
But Apple also revealed a CryptoKit framework that will allow developers to build cryptographic operations within their apps. It's still early to say if Apple is working on its own crypto projects, like an Apple digital coin that's supposed to work across its devices and services, but it looks like the iPhone could soon be used as a wallet for Bitcoin and other cryptocurrencies.
CryptoKit will support "common cryptographic operations", such as compute and compare cryptographically secure digests; using public-key cryptography to create and evaluate digital signatures, and perform key exchange; AND, working with keys stored not only in memory, but also using private keys stored in and managed by the Secure Enclave. Another operation example is to generate symmetric keys, using them in operations like message authentication and encryption.
Even though Apple is bringing cryptography tools to developers, that doesn't necessarily mean that the company is interested in creating a Bitcoin alternative of its own. Cryptography is also involved in the brand new Find My app, that's able to locate lost or stolen iPhones and Macs anywhere on Earth, even when they're turned off, and without any of the data reaching Apple's servers.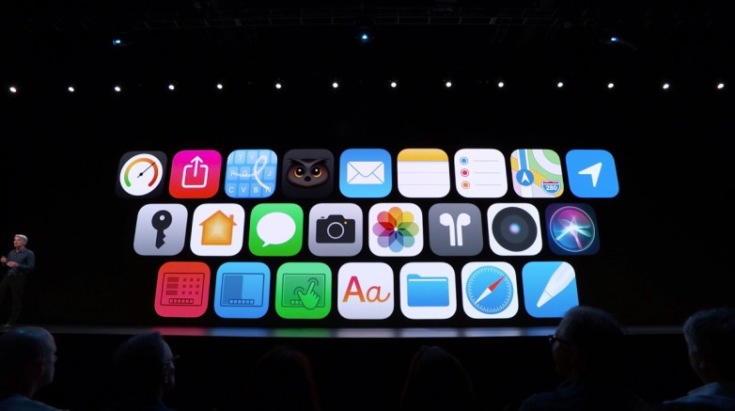 There are many more uses for cryptography other than digital coins, like Bitcoin. Contrarily to this, the incredibly sophisticated way of tracking a lost device might be used as an advantage to turn the iPhone into a crypto wallet that can hold Bitcoin, which would add an extra security layer to the device. Apple also updated its icons set to include Bitcoin.
CryptoKit may be used by developers or crypto exchanges to turn iPhones and Macs into secure wallets for cryptocurrency, which shouldn't be surprising. Long before Samsung launched the Galaxy S10 in February, there were leaks showing that the smartphone would feature a built-in crypto wallet, and Samsung met the expectations, with complete support for decentralized apps.
Other smartphones like the HTC Exodus and Sirin Labs Finney are focused on blockchain and cryptocurrency, which shows that the entire industry is starting to turn to crypto.