AMD's new chips are synonymous with raw power, especially the company's new 16-core gaming processor. Recently, AMD answered a specific question during its E3's announcement, regarding why the company really needed a new gaming chip architecture. The answer turned out to be that it's all about cross-platform functionality. AMD might be the company to turn to when searching for a solution to power games between the different existing platforms in this new era of gaming, rather than Intel or Nvidia.
AMD's new catchphrase is "Radeon everywhere", making it their new tagline for graphics. That might have been an ambitious vision to have a few years ago, but today AMD has the chance to fully deliver on that.
After Fortnite turned out to be a big success across many different platforms like mobile, PC, and console, AMD became interested in how to run a game like that across multiple platforms. And so, the processor developer company built its new RDNA graphics architecture based on that thought, making it all about scalability. The only way to make a game perform smoothly between smartphone, gaming PC, and cloud-based game streaming service is to have it become scalable and efficient.
AMD says its extended list of available processors and graphics chips makes the company the best candidate to provide a solution for every platform. As an example, if a company like Google or Sony run into issues, they'll need to count on AMD to provide a solution. That's how AMD can keep an operating income of an estimated $400 million.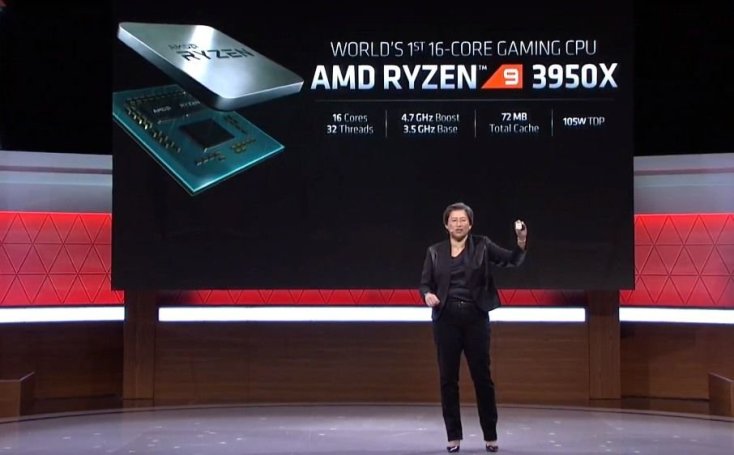 Despite all of this, AMD's biggest challenge might prove to be the PC platform. Both Nvidia and Intel are equally important to the average PC gamer. The weak reception of the Nvidia RTX has given AMD its much-needed opportunity, but Nvidia still dominates the Steam market. The situation becomes even worst in laptops, since AMD struggled to place Ryzen Mobile chips in systems. Laptop manufacturers are not willing to take a risk, making AMD's options limited.
With the console market now exploding, this gives AMD another opportunity to explore. It's not just about PlayStation and Xbox anymore. Google has recently announced its own game streaming system, the Stadia, which will use custom versions of AMD's hardware. AMD also signed a deal with Samsung to equip mobile devices with Radeon graphics. And lastly, AMD's partnership with Apple may prove its worth, as Apple's Project Catalyst is bringing more iPad games to Mac.
AMD depends strongly on its collaborators to get its chips into computers, while Nvidia has taken the opposite path, focusing only on the value of its own brand, selling services like the GeForce Now game streaming service, or the Shield devices and software.
In the near future, more people might be gaming on devices that are based on the AMD brand. Earning a place amongst many PC gamers might just be the tip of the iceberg.