Have you heard about Google's last released tablet? The Pixel Slate was Google's latest tablet, and it's now it's last. If you were among the people that saw some potential in the Pixel Slate despite its software issues, we have some bad news. Google is not planning to release any more tablets in the future and the company will be using all its resources to focus on laptop development. A Google spokesperson said in a statement that "for Google's first-party hardware efforts, we'll be focusing on Chrome OS laptops and will continue to support Pixel Slate." Google's representative also noted that the company will continue working with third-party hardware makers on Chrome OS for both laptops and tablets.
Google did have two smaller tablets in development, but both have just been canceled. This supports the idea stated before; Google is re-allocating their internal resources to work on laptop hardware from now on.
The decision doesn't have any negative impact on Google's own laptop hardware; on the contrary, it looks like there might be a successor to the company's latest released laptop, the Pixelbook, and it might be coming before the end of the year. This is probably a safe bet since Google's latest laptop was released almost two years ago, on October 4, 2017.
Google's Senior Vice President of Devices and Services Rick Osterloh, confirmed the move in a tweet, saying "Hey, it's true…Google's HARDWARE team will be solely focused on building laptops moving forward, but make no mistake, Android & Chrome OS teams are 100% committed for the long-run on working with our partners on tablets for all segments of the market (consumer, enterprise, edu)", stressing that Google will still be supporting the Pixel Slate, its final tablet model "for the long term".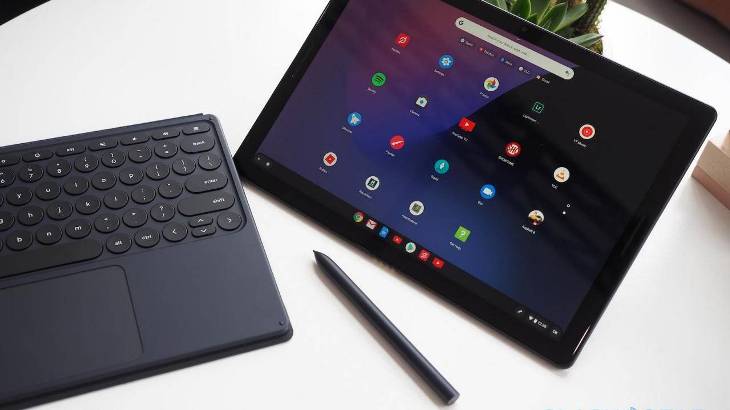 Despite Google's confirmation of leaving the tablet market, the company has had a mixed bag with its first-party hardware. While the 2013 model Nexus 7 specifically was an excellent small tablet, larger devices like 2012's Nexus 10 and 2014's Nexus 9 didn't find much success, as Android never quite translated well to these larger models. The 2015 oddball Pixel C convertible was again held back by Android since the OS wasn't as ready as the hardware itself.
While the Pixel Slate was Google's first Chrome OS tablet, it worked best when docked with a keyboard and trackpad. Using it just as a tablet didn't make a lot of sense since the software wasn't as well-fitted to touch as it could have been. But despite the bad news, Google assured that it'll be supporting the Pixel Slate for the upcoming years, and the device will still be sold. If you're still planning on getting a Pixel Slate, here are its main qualities: it has a great screen, solid performance, and strong battery life. But the company's main plan when looking into the future is to try and build on the success it has had with its laptop, the Pixelbook, slowly leaving behind its last tablet, the Pixel Slate.
With Google giving up on making tablets, this leaves Microsoft and Apple as one of the few remaining competitors to dominate the tablet market.