Apple and Android compete in the smartphone market, and more and more phone makers are releasing their own flagship, midrange, and budget devices.  While many of the newer smartphone makers in the recent years have come from lesser-known Chinese brands, the American software titan Google has also entered the mobile game with its excellent Pixel devices. Speaking of the Pixel smartphones, both the third-gen Pixel 3 and Pixel 3 XL are currently available at nice discounts, right before Amazon Prime Day 2019.
With Google's recent announcement of the Pixel 4, one thing is certain: The Pixel 3 will probably stop being produced, since the fourth-generation models are about to be released. Since Google is primarily a software company, it doesn't offer the same support for legacy devices that's provided by manufacturers like LG, Samsung, and Apple. Not only that, but the Pixel 2 has almost disappeared from retailers, as well as the fact that it's hard to find a new first-generation Pixel, making this the perfect moment to purchase a Pixel 3 or Pixel 3 XL.
As it's well-known, Google is the brains behind the Android operating system, which probably helps the Pixel 3 deliver the smoothest and purest Android experience you can find on a phone. The Pixel 3 combines its great software with a high build quality. It features an astonishing 5.5-inch OLED touchscreen, as well as an excellent camera, easily putting this device side-by-side with its competitors.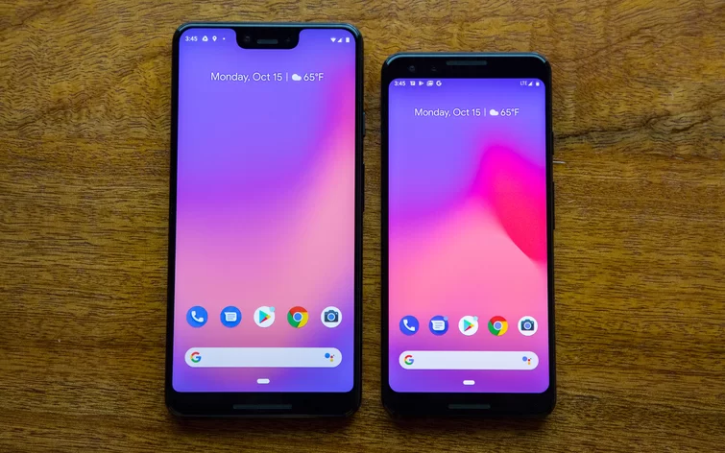 The Pixel 3 has a lot of fun features. The first are its 8-megapixel dual front-facing cameras, and one of them is wide-angle, making the phone great for selfies. Secondly, the smartphone features Top-Shot, a rapid succession set of images that are taken and compared, automatically detecting the best shot using machine-learning technology. It also features Super Res Zoom and Night Sight; this last one allows users to capture great pictures even on low-light environments. Lastly, another great feature is it's Pixel Stand, sold separately as an accessory; the Pixel Stand allows you to wirelessly charge your phone, and it can also turn the phone into a smart display via Google Assistant.
For those who like the bigger screens from larger smartphones, the Google Pixel 3 XL is still a great Android device. It's equipped with the same hardware as the Pixel 3 but has a bigger OLED 6.3-inch display.
When they were released, the Google Pixel 3 and Pixel 3 XL costed $799 and $899 respectively, but they can be found discounted on Amazon today. The company has the 64GB Pixel 3 on sale for $660 ($140 off) right now and you can get it here. In case you prefer the XL model, you can grab a discounted Pixel 3 XL for $714 ($186 off) here.
Refurbished models are also available. A refurbished Pixel 3 is available for $429 here. A refurbished Pixel 3 XL can be purchased for just $495, Click Here.