Regarding electronic cigarettes, their safety is still uncertain. There is little data about their safety, and considerable variation among e-cigarettes and in their liquid ingredients. Reviews on the safety of e-cigarettes have reached significantly different conclusions. A 2014 World Health Organization (WHO) report cautioned about the potential risks of using e-cigarettes. Regulated US Food and Drug Administration (FDA) products such as nicotine inhalers may be safer than e-cigarettes, but e-cigarettes are generally considered safer than tobacco. Their estimated safety risk is similar to that of smokeless tobacco, which has about 1% of the mortality risk of traditional cigarettes. A systematic review suggests that e-cigarettes are less harmful than smoking since they contain no tobacco and do not involve combustion. However, e-cigarettes cannot be considered harmless.
Why did San Francisco ban e-Cigarette?
A ban on e-cigarettes is about to become a reality in San Francisco, California. The city has voted in favor of a measure banning sales and deliveries of e-cigarette products. This is the first urban center to approve such an action. Despite still having 10 days to review the law, Mayor London Breed has already shown her support for the legislation. It should take effect seven months after signing, and the ban won't be lifted until the FDA has finished reviewing the health effects.
While the ban's approval certainly affects many e-cigarette companies, Juul is the one that faces the hardest challenge, since the electronic cigarette company, which spun off from Pax Labs in 2017, now faces a ban in its home town, just days after purchasing a 28-floor office tower. But that's not the only problem the company is facing. The company was already dealing with a Senate investigation that began in April. Even more, just last week, Juul faced even more heat over concerns that it's contributing to teen vaping. The House Subcommittee on Economic and Consumer Policy opened an investigation to determine if Juul had marketed its e-cigarettes to kids.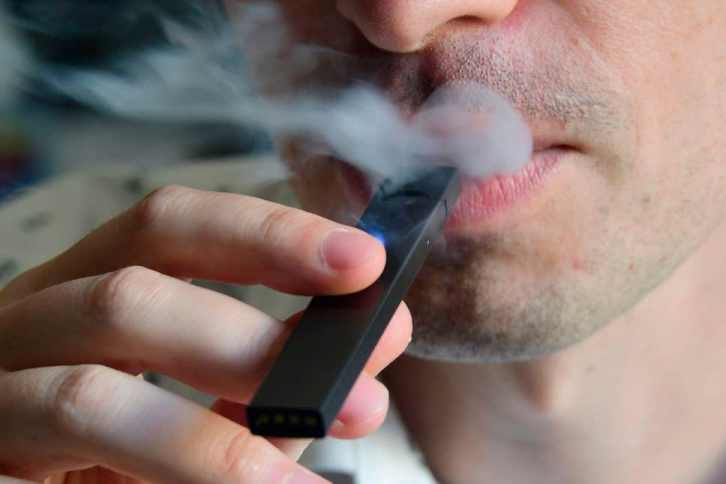 Juul is now looking to reverse the San Francisco's recent ban and is already getting prepared for the November ballot. The company claimed that the law "puts politics before public health" and that it wants "responsible policymaking" that helps prevent youth vaping without denying access to adults."
Officials won't be looking kindly on this. While Juul and other brands have made efforts to restrict youth access to e-cigarettes, Mayor London Breed and others (including the FDA) have accused the company of deliberately targeting younger audiences. While under pressure from a ton of different investigations and accusations, it's safe to say that Juul doesn't want to repeat the extensive battles over conventional cigarette marketing, especially not at a time when the potential danger of e-cigs is still a major concern.