According to statistics, the classic, retro cassette tapes are making a minor comeback. Those statistics confirmed an increase of almost 19 percent, back in 2018. Both vinyl and cassette albums sales increased in the US last year. While vinyl sales grew by 12 percent, going from 8.6 to 9.7 million sales, cassette sales increased by almost 19 percent, and sales went from 99,400 to 118,200 copies, just in the US. It's not comparable to the 41.8 percent growth in music streaming, but it's an amazing feat for these two formats that are decades old.
And with increasing product sales comes the proof of an existing market that's waiting to be explored; and together come Kickstarter projects looking to profit. The company Nimm just kicked off a Kickstarter project with their "It's OK" product, the world's first Bluetooth 5.0 Cassette Player.
The new and portable It's OK does the basic cassette tape player things. It plays cassettes or lets you record to tapes. But the It's OK is also advertised as the world's first Bluetooth 5.0 portable cassette player. This means it allows you to either listen to any soundtrack with wireless headphones or link it to a Bluetooth speaker. The It's OK also features a headphone jack, so it supports the traditional 3.5mm headphones.
While merging Bluetooth with 40 years old audio technology might seem conflicting, it's not the worst idea ever; supposing that you wouldn't mind carrying a retro-style cassette player around. It even runs on AA batteries, just like the old Walkmans.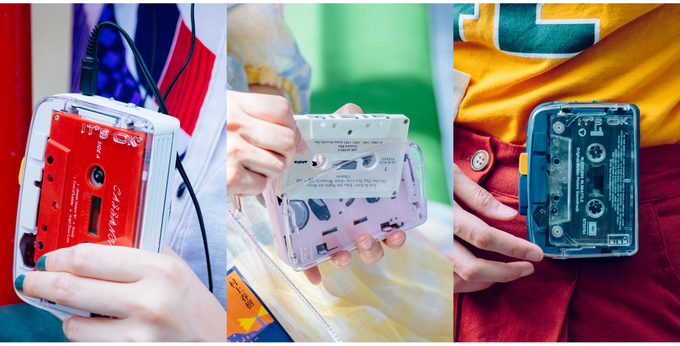 Despite the fact that backing a Kickstarter campaign might have its risks, Ninm has successfully run a retro tech crowdfunding campaign before; meaning the company is already somewhat experienced with the matter at hand.
Ninm's It's OK is already available on Kickstarter, and it's price at $75. It's currently available in three colors: Sakura Pink, Cloud White, and Evening Navy Blue. This last one resembles the original Sony Walkman TPS-L2. The world's first Bluetooth 5.0 Cassette Player's estimated delivery date is December 2019.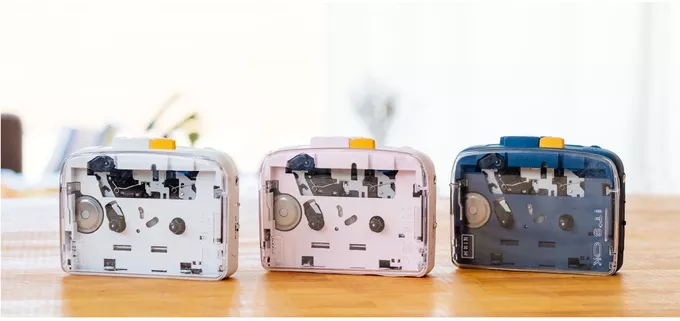 The It's OK also comes with a blank tape, since the company assumes that most people don't have tapes lying around in 2019. If you're interested in backing Ninm's Kickstarter campaign, you can do it here.