Domino's has started testing a cashless payment system. Customers will be able to pay for their pizzas using their credit or debit-card, through contactless payments like ApplePay or Android Pay, or with PayPal or Instagift. Domino's is looking to run the new cashless payment system both in stores and when customers have their orders delivered. The trial is already running at five locations in Australia.
CEO of Domino's Australia and New Zealand Nick Knight said that this will cut down on lines in stores and reduce delivery times, (but this might prove counter-intuitive and require extra time if any customers paying with PayPal only log-in to their PayPal accounts after reaching the counter). Nick Knight also stated that the new payment system will help protect employees since both the company's delivery drivers and stores won't be found with any cash, ultimately reducing the risk of getting robbed.
The company's choice to go with Australia as their testing ground for electronic-only payments is an interesting one, to say the least. Last year, the Australian Taxation Office ran a study to find out that just a fifth of Australian residents prefer using cash when they buy something. The study's statistics also revealed that people between the ages of 18 and 34 were more likely to ask for a discount when paying with physical money. Lastly, a law that was approved just this month establishes that Australians can no longer make cash purchases over $15,000.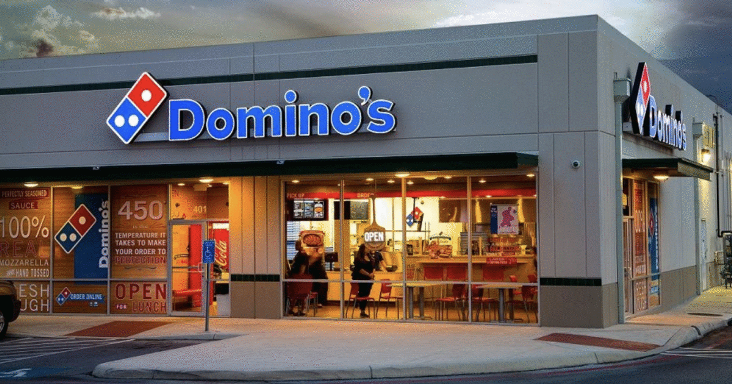 Domino's acknowledges that some people will still prefer to pay with cash, either due to convenience or just because of privacy concerns. One of the company's representatives made a statement about the matter, saying: "We understand there are some options that will address these concerns. Customers will ultimately choose the payment method that suits their preferences."
While the Australian law approves the existence of cashless stores, some parts of the world are less welcoming to them. States like Philadelphia and New Jersey have already banned cashless stores, and other states like San Francisco started considering making similar laws that will ban these stores. But stores like Amazon Go, which were mainly designed to work with cashless payments, also accept physical payments. Cashless stores ultimately exclude people without bank accounts as well as people that are unable to or would prefer not to use prepaid debit cards (these charge extra fees most of the time).
Domino's has been experimenting many ordering and delivery options for a while. As an example, you can make your pizza order from some car touchscreens, and the company has also been testing drone and self-driving vehicle delivery services. In the end, this might prove itself as a smart business plan from the American multinational pizza restaurant chain.