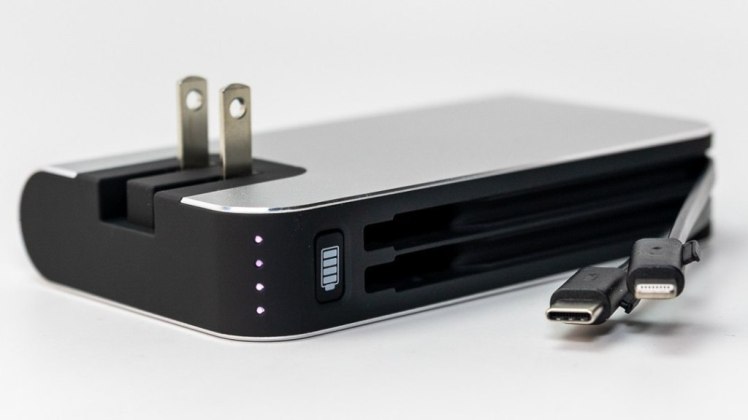 Power banks are used to store electrical energy by charging them up with a USB charger, and are then used to charge any smartphones, tablets, or any other devices that would normally use a USB charger. But while power banks are super convenient to top-off the battery of our portable devices that's heavily consumed throughout a full day, the cables that are needed to achieve this might get tangled and cause a mess, especially when you have multiple devices that use different connection cables. The company myCharge has a better solution in their new HubMAX Universal Charger.
myCharge is a Michigan-based manufacturer of portable charging solutions and has been first to market offering the most advanced solutions for a multitude of needs. The HubMax Universal is part of the company's Hub Series portable Power Banks, and are equipped with various built-in connectivity cables, making charging your different devices more convenient than ever. Carrying charging cables is a thing of the past now,. Not only are the cables built in for effortless charging, but self-contained wall prongs make for effortless recharging as well.
Between the 6 different models that offer different connectivity solutions, the HubMax Universal portable charger is one of a kind and packed with power. It features a sturdy aluminum casing that's equipped with Safe Cell Technology and Smart Sense Technology. It offers up to 6x extra battery and features an integrated iPhone (Apple® Lightning™) cable, an integrated Micro-USB cable and a built-in USB-A and C prongs. It has a battery capacity of 10050mAh, which can be effortlessly recharged via the HubMax Universal's built-in wall prongs, and that stored energy stays available up to 1 year.
If you're interested in getting a Power Bank that offers a solution to recharge multiple portable devices that use different connection cables, the myCharge HubMax Universal portable Power Bank might just be the thing you need. It's currently available on the company's website and is priced at $100. You can find it here.