When we think about True Wireless Earbuds, we always look to get the best pair possible for the cheapest price we can find, while trying to find a balance between the quality offered by the earphones and the price they go for. Cutting-edge audio solutions manufacturer Creative, founded in Singapore in 1981, is famous for its Sound Blaster sound cards and for launching the multimedia revolution, offering premium wireless speakers, high performance earphone products and portable media devices. The company's innovative hardware, proprietary technology, applications and services enable consumers to experience high-quality digital entertainment anytime and anywhere. This brings us to the Creative Outlier Air True Wireless Earphones.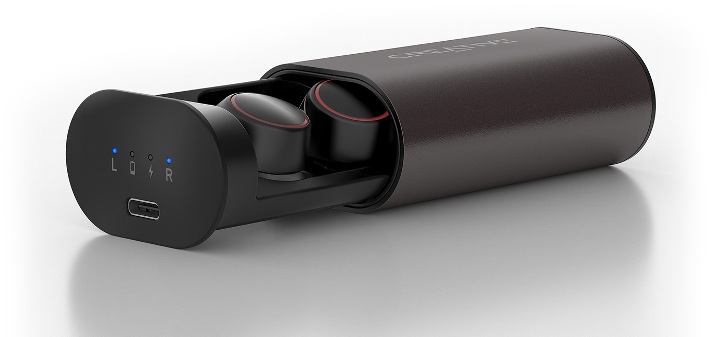 The Creative Outlier Air True Wireless Earphones have a matte black plastic shell with the Creative logo on one side and a large printed L or R on the inside surface of each one (distinguishing the sides), and their sleek charging case (equipped with 4 stat-display LEDs) weighs a mere 54g (1.9 oz), proving small and easy to carry around. These earphones are also certified IPX5 water-resistant, meaning they're sweatproof, perfect for work and while travelling, or great to use during heavy-workouts and long-runs. The fit is comfortable, allowing users to wear them for extended periods of time with little discomfort. The earphones come in a box that includes: a pair of Creative Outlier Air TWS earbuds, a charging/storage case, one USB-C charging cable, one extra set of ear tips, and an Instructions Manual.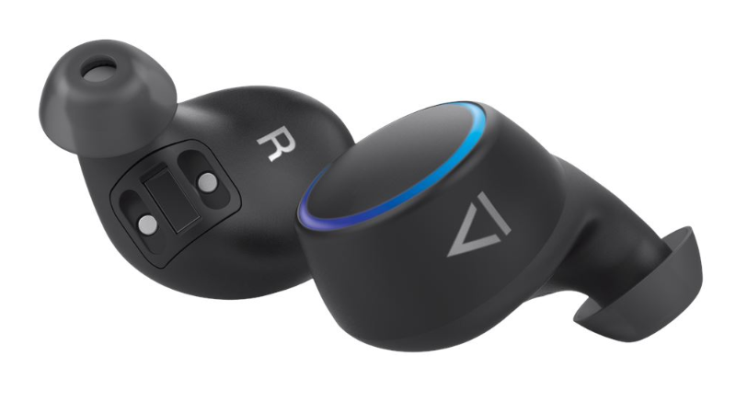 The Creative Outlier Air True Wireless Earphones feature a battery life of up to 10 hours, and their included charging case provides up to 2 times of recharge on both earbuds, meaning an extra 20 hours of playtime (10 for each of the 2 possible recharges) – this ultimately offers a combined playtime of up to 30 hours. Whenever you're done with your listening session,  simply place your earbuds back inside the charging case for storage (the case slides open like a drawer, where you can place the earbuds) and the case will automatically charge the earphones back to 100%. The inside surface of each earbud features electrical contacts that connect with the ones inside the case. Just make sure they are seated correctly before closing the "drawer" so that they're able to charge. The case is also rechargeable via an included USB Type-C cable to a Type-A charging port.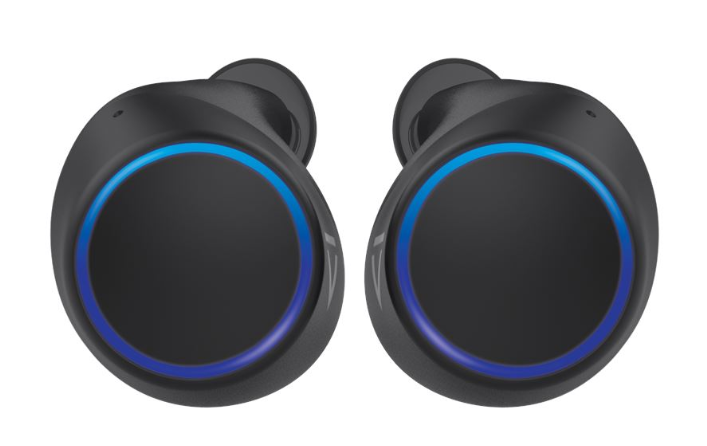 The Creative Outlier Air True Wireless Earphones feature a 5.6mm superior graphene driver diaphragm, offering impressive, detailed and immersive audio reproduction. These earphones feature Bluetooth 5.0 connectivity with aptX and AAC audio. Lastly, these earphones are also compatible with Siri and Google Assistant, proving great for users that like to have the connectivity with a voice assistant.
If you're interested in getting your own pair of Creative Outlier Air True Wireless Earphones, they are currently going for $79.99 and can be found on Creative's official website. Find them here.