Samsung recently announced an upcoming special edition of the Galaxy Watch Active 2, thanks to its partnership with Under Armour. This partnership is great for those that always look to be in shape and invest heavily on improving their running skills. The watch can provide real-time form and fitness coaching with visual and audio cues and can integrate directly with Under Armour's run-tracking footwear line, HOVR.
Like many other companies exploring the wearable market, Under Armour introduced its HOVR running sneakers. Under Armour's HOVR digitally connected footwear provide insight and real-time coaching based on form, cadence, and pacing via a smartphone app. These sneakers send minute-to-minute stride length info during a run, and then provide users with detailed information as well as tips on how to improve at the end of the run, which helps runners get better results and lessen the risk of injury. The HOVR line is bringing these insights, along with its MapMyRun-based guided workouts and run analysis, to the Samsung Galaxy Watch Active 2 Under Armour Edition, making it the first non-phone device to connect with the HOVR shoe.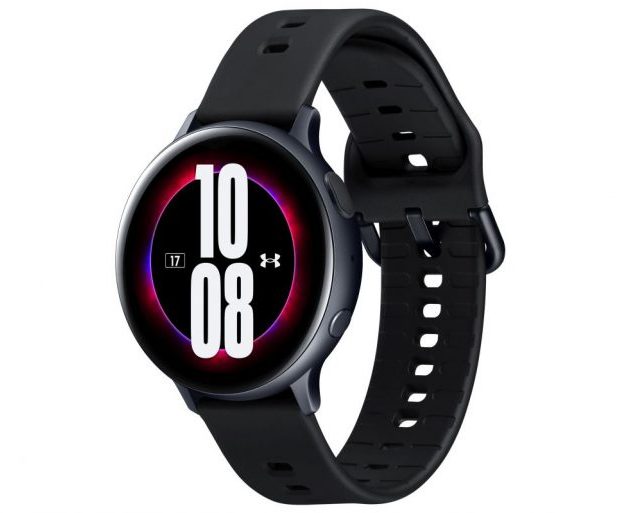 While users can check more detailed information about their run and coaching tips on their phones after a completed run, the Watch Active 2 Under Armour Edition, Galaxy Watch Active 2, and Galaxy Watch Active will display these stats and coaching cues in real-time on their watch face. There's also verbal coaching and haptic prompts to keep you engaged throughout your run. The Galaxy Watch Active 2 can be connected with Samsung Health and a set of Bluetooth headphones to give you real-time coaching for runs, but cannot instruct you on form or cadence. The HOVR connection is exclusive to this new Under Armour special edition of the watch, which will pair directly with Under Armour's connected HOVR shoes, allowing you to track yet more data about your runs, offering you the insight about your form and cadence, which can't be delivered by the Galaxy Watch Active 2.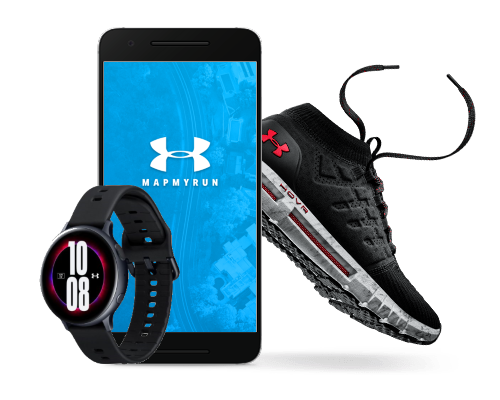 The Samsung Galaxy Watch Active 2 Under Armour Edition specifically comes with an exclusive watch face, specifically created to provide relevant fitness information. This displays an animated glowing eclipse design that changes depending on the time of day, while also providing a one-tap launch into Under Armour's built in MapMyRun app, which allows users to track their runs on a map. Samsung is also adding a free six-month subscription to MapMyRun's premium service (UA's MVP version of MapMyRun), which normally costs $6 per month, providing you with guided workouts, as well as even deeper real-time and post-run analysis. With this new watch model, users will be able to set up the ultimate personalized training plan.
The Galaxy Watch Active 2 Under Armour Edition will be available in two different models (40mm and 44mm). This special edition model is really geared towards runners, featuring hardware and software perks made for this particular model only. The watch will only be available in a lighter aluminum case versus the original (Galaxy Watch Active 2) heavier stainless-steel case, and will come with a lightweight and breathable strap for a more comfortable experience. This new model will only feature Bluetooth connection, meaning there won't be a LTE (Long Term Evolution – 4G mobile communications standard) model, but all the other features are the exact same as the standard Galaxy Watch Active 2. The special edition Samsung watch will be available in the fall, with a price tag starting at $309, and can be found at Samsung.com, UA.com, and some other retailers.